Kimberly James
Vice President for Outreach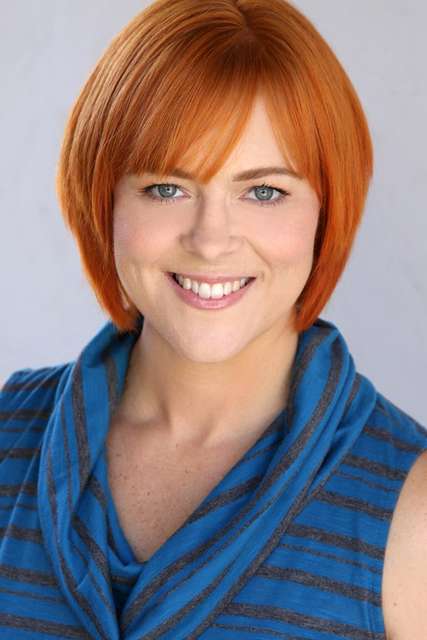 Dr. Kimberly Gratland James, Mezzo-Soprano, joined the UNLV School of Music faculty in 2017 as an Assistant Professor with more than 20 years of professional performance and teaching experience in vocal music. Previously, she was an Associate Professor of Music at the University of Montana, where she primarily taught applied voice, voice pedagogy, and diction for singers.
Kimberly maintains an active performance career, particularly as a concert artist and recitalist. She has performed in concert with the London Sinfonietta, the New World Symphony, the Los Angeles Symphony, and on stage with New Orleans Opera, Chautauqua Opera, Opera Theatre of St. Louis, Opera Las Vegas, among other organizations. Her performance repertoire is quite diverse, encompassing oratorio works by Bach, operatic repertoire from Purcell to Wagner, and concert works by Verdi, Mahler, Ravel, and contemporary composers. She is passionate about culturally-situated art and modern art music and recently portrayed the role of the literary icon, Gertrude Stein, in Ricky Ian Gordon's opera, 27, with Opera Las Vegas. She will perform the Nevada and Montana premieres of Through the Guarded Gate, a 50-state project "Beyond the Guarded Gate" which is the virtual march of Juliana Hall's song cycle featuring the powerful messages of poet Margaret Widdemer's words.
Kimberly has been an active NATS member since 2005 when she joined the voice faculty at the University of Montana. During her tenure at UM she served as the Montana Chapter President, the Montana District Governor, and the Intermountain Regional Governor. She established a Student NATS Chapter that presented student-focused workshops, student research, and facilitated opportunities to work with professionals in the field. She chaired NATSAA and NSA auditions at the regional level and established the NSA as a regional on-line event. Her goal as the Intermountain Regional Governor was to provide opportunities for members and their students to participate in events electronically (such as National Student Auditions), increase communication between members (through establishing a regional Facebook group and creating a website), and foster participation across boarders (since one of the most active chapters was in Canada).
Most recently, Kimberly became a NATS Foundation Board member, participated in the Program Committee for
the NATS Conference in Las Vegas, and serves the Las Vegas Chapter as Secretary. She also re-established the
Student NATS Chapter at UNLV and looks forward to re-igniting this chapter through exciting programming being
planned for the 2019-2020 academic year. Kimberly has held leadership positions with College Music Society and
was part of a Health & Vocalization committee with PAVA. She also serves on the Consortium for Health and
Injury Prevention at the College of Performing Arts (UNLV), presenting primarily on vocal health and hygiene.
James's growing passion for bridging the gap between the hard sciences and singing began in 2008 when she
completed a vocology certificate program at the National Center for Voice and Speech under Dr. Ingo Titze. Her
work has been published in the Journal of Voice (multi-institutional research study), Journal of Singing (book
review), and most recently VoicePRINTS (May 2019). She presents posters and invited sessions regularly at
regional, national, and international conferences, primarily advocating for Evidence-Informed Practice in Singing,
an interest that developed as she navigated the patient side of maternal-fetal medical care (2004-2011).