Deborah O'Neill
Style: Pop; Jazz; Folk; Gospel; Classical; Musical Theatre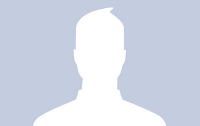 Title: Vocal/Piano/General Classroom Teacher
Bio:
Debbie O'Neill, MS ed. Debbie O'Neill has recently retired from teaching lower and middle school. She has relocated o Austin, Texas where she has opened a voice and piano studio. Her formal education includes a BFA in Drama from Ithaca College, New York, studied at The New England Conservatory, Neighborhood Playhouse, and earned a Masters Degree in Music Education from Towson University in Baltimore, Maryland.
As a musical director, Debbie has directed over 30 musicals in schools and theatres as well as performed in dozens more from Iceland to California. Prior to joining The Bullis School faculty in 1995 where she taught general and choral music for 20 years, Debbie was Director of Vocal Music at The Jazz School in San Diego, California and has taught private piano and voice for 35 years in New York City, California, and Massachusetts. In Maryland since 1992, Debbie has consistently kept a small home studio while continuing her full time teaching job. Her students perform in yearly recitals, and outside competitions. Debbie teaches piano to ages 3 to adult and voice for ages 10 to adult. Specializing in developing a healthy vocal range with a strong bright mix register, Debbie attract students in Musical Theatre and Jazz.
A classically trained vocalist, Mrs. O'Neill has performed as a soloist with choirs throughout the United States. As a cabaret and jazz singer she has performed with groups including The Jazz Sultans, The Frank Williams Quintet and Jump Street. She has performed at the Copacabana, The West End, Pearl's Place, Barbaranns, The Music Mansion, The Manhattan Theater Club, The Poseidon, and nightclubs throughout New York, Boston, and Southern California. She has toured with the National Children's Theater and was a featured artist with the original cast of "The Wiz" in a roast of New York City's Mayor, Abe Beam. Recording artist Pat Lundy performed Debbie's original compositions "Serenade" and "Heaven Knows" in "When The Lights Come On." at Vinnete Carroll's Urban Arts Corps Theater in New York. Mrs. O'Neill's work in the recording studio earned "Best Sound Track" for American Airlines.
Voice Type: Soprano
Music Styles Taught: Pop; Jazz; Folk; Gospel; Classical; Musical Theatre
Availability: I am available as a performer; I am currently accepting private students; I offer lessons in a group environment
Contact Information
Studio