Rachel Hanauer
Style: Pop; Opera; Jazz; Folk; Classical; Musical Theatre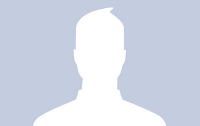 Title: Applied Voice Instructor, Providence College & Roger Williams University
Bio:
As a lyric coloratura soprano equally comfortable on concert, opera and theater stages, Rachel Hanauer's favorite roles include Elle in La voix humaine, Adina in L'elisir d'amore, Adele in Die Fledermaus, Contessa di Folleville in Il viaggio a Reims,Johanna in Sweeney Todd, La Infermiera in Suor Angelica and Jenny in Sondheim's Company. She is an active performer, vocal music educator and director in New England.
As a performer: An accomplished actor, musical theater and opera performer, Rachel recently performed roles such as Elle in the one-woman opera La voix humaine, Nora in Riders to the Sea, Johanna in Sweeney Todd and Linda in Play it Again, Sam. In the past 10 years she has performed in Italy, Latvia, Estonia and Finland, with the First Coast Opera and Jacksonville Symphony in Florida, and all over New England. She sings as a member of Collegium Ancora, the chamber choir in residence at Grace Church in Providence, Ecclesia Consort, and previously with Cantorum Vigilae of St. Mary's Church in Newport, RI. She frequently appears as a church soloist, cantor and art song recitalist. In 2014-2015, she appeared with the Jacksonville Symphony Orchestra and First Coast Opera in Florida and participated in OperaWorks on the Singing-Actor track. While living in Jacksonville, Rachel frequented as a soloist at St. John's Cathedral and was the soprano soloist in their performance of Handel's Messiah. In 2012, she had the opportunity to sing the Poulenc Gloria with the Chicago Youth Symphony in Chicago Symphony Hall with the CCPA Chorus.
Rachel is an active music educator of voice, music theory and music history in New England. She currently holds adjunct professor positions at Providence College, Roger Williams University & Community College of Rhode Island. In 2017, she directed the Opera Workshop, which performed Hans Krasa's Brundibar and Lori Laitman's I Never Saw Another Butterfly in a Holocaust Memorial performance. From 2016-2019, she taught at St. Georges School as the Voice Instructor an the Hilltoppers director (the male-identifying a cappella group). Prior to that, she taught Musical Theater Voice at The Florida School of the Arts in Palatka, FL. She is currently the treasurer of the Rhode Island chapter of the National Association of Teachers of Singing. Rachel received her Master's degree in Vocal Performance at the Chicago College of Performing Arts at Roosevelt University. While in Chicago she also performed moving visual artwork with Opera-Matic and was a section leader and soloist for the First Presbyterian Church of Lake Forest. In 2014, she was a soloist in concerts with the First Presbyterian of Lake Forest choir in Latvia, Estonia and Finland. She is a native New England-er and graduated from UMass Amherst with her Bachelor's in Music (Vocal Performance) in 2012. In 2012, she was the recipient of the Kathleen Life Corbett Apprenticeship at the Berkshire Choral Festival where she sang in several choral masterworks, gave recitals and covered concert solos. She has also participated in the Grant Park Festival Chorus, Cambridge Summer Opera, The Professional Advantage in Mercatello sul Metauro, Italy, and the Hawaii Performing Arts Festival singing opera scenes from Hansel and Gretel, Don Pasquale, Cosí fan tutte, Idomeneo, Carmen and more. Also a straight play actor, she has appeared as as P.B. in Lewis Black's comedy One Slight Hitch, as Linda in Woody Allen's Play it Again, Sam, and Diane in Einstein and the Polar Bear. As a director and producer: In the past couple years she has directed The Diary of Anne Frank, Alice in Wonderland and Two Holiday One Acts: Gift of the Magi & Balls (from 4 X'Mas) at The Arctic Playhouse in West Warwick, RI, where she also is Chair of the Education Committee. Her production of The Diary of Anne Frank won two Motif Awards in 2019. As a college professor, she directed Brundibar by Hans Krasa (A Holocaust Memorial Performance) with the CCRI Opera Workshop and the Providence College Opera Workshop in scenes and arias by Gilbert and Sullivan and Stephen Sondheim. She also produced and directed Who's Calling: Three One-Act Operas and Riders to the Sea and Songs of Travel at the Contemporary Theater Company as part of their Springboard Seasons. In 2019, she directed Poulenc's La voix humaine for the Whitney Center of the Arts in Pittsfield, Massachusetts and The Little Mermaid by Lane Riosley for Newport Children's Theatre. She created, directed and performed in a Motif award-nominated musical review/cabaret show called I Love..What's His Name? at The Arctic Playhouse. Other than a musician?:
A Native New Englander, Rachel currently lives in Rhode Island but grew up in a small town in central Massachusetts. Growing up, she spent her time hiking, camping, playing soccer, skiing, playing flute and writing poetry in the woods like one of her favorite poets, Robert Frost. She took flute and piano lessons and dance classes and performed in choirs, on stage and in the pit orchestras for local theater productions. While living in Amherst, MA, she fittingly lived across the street from the Emily Dickinson homestead. She enjoys yoga, specifically Sivananda or any Vinyasa Flow class and explores sustainable and organic living and eating, German and Italian languages and a love a travel.
Voice Type: Soprano
Music Styles Taught: Pop; Opera; Jazz; Folk; Classical; Musical Theatre
Availability: I am available as a performer; I am currently accepting private students; I am available as a clinician or presenter; I offer lessons in a group environment; I accept students through a college or university program
Contact Information
Studio