Program  Special Events  Registration Hotel/Transportation  Marketing  NSA/Students 
55th National Conference - Program and Presenters
Pre-Conference Workshops • Plenary Sessions/Master Classes/Conversations • Breakout Sessions • 
Publisher Showcase Sessions • Poster Paper Sessions • Morning Coffee & Conversation
SCHEDULE
Thurs, June 21  l  Fri, June 22  l Sat, June 23  l  Sun, June 24  l  Mon, June 25  l  Tues, June 26
Exhibitors  l  Printable Version 
  *Program schedule subject to change as needed
Thursday, June 21, 2018
9 pm – 9 pm – NATS Foundation Board Meeting (Trinidad 4, Club Lower Level)
Presiding: Brian Horne, NATS Foundation President

11am – Hoover Dam Express Motor Coach Tour (Meet in the hotel parking lot 15 minutes prior to departure)
1:30pm – Behind the Curtain-Cirque du Soleil (Meet at MGM Hotel across the street from the Tropicana at 1:15 pm)
3 pm – 7 pm – Early Conference Registration Open (Cohiba 5)

2 pm – 4 pm – College Showcase Setup by Exhibitors (Trinidad 1)
4 pm – 7 pm – NSA Competitor Registration (with College Showcase – Trinidad 1)
4 pm – 7 pm – College Showcase Open (Trinidad 1)
Drawings for student prizes at 6:55 pm
**Program schedule subject to change as needed
PRE-CONFERENCE WORKSHPS (additional ticket purchase required to attend) 
Friday, June 22 • 9:00 a.m. to 1:00 p.m.
Make plans to attend one of these highly interactive sessions, focused on the most current topics in our profession. Registration is available for cost of $55, in addition to your conference package.
Breath Bootcamp with Deborah Birnbaum
June 22 • 9:00 a.m. to 1:00 p.m.
Presenter: Deborah Birnbaum
Introduced by: Nancy Bos
 MASTERCLASS SINGERS, PIANISTS, AND REPERTOIRE

Breathing is our most natural function. This interactive workshop will enhance your understanding of breath support through a variety of techniques. Those attending will have the opportunity to participate in group floor work and have a hands-on experience to help integrate new concepts into their teaching. A master class is also included where principles presented will be seen in action.  Dress comfortably.
Harnessing Music's Superpowers to Heal, Change and Unite
Erin Guinup, John Nix, and G. Phillip Shoultz, III
Introduced by: Linda J. Snyder
June 22 • 9:00 a.m. to 1:00 p.m.
Music is powerful and our skills as musicians can be applied to make a difference. There are millions of Americans who have limited access to music making and would greatly benefit from the skills we teach. This workshop will explore the practical considerations of creating a musical project for social justice, community building, and for other non-traditional applications.



Potentials of Modern Technology in Voice Teaching
Johan Sundberg, Brian Gill, and Filipa Lã
Introduced by: Brian Horne
June 22 • 9:00 a.m. to 1:00 p.m.
Join voice scientist Johan Sundberg, Brian Gill and Filipa Lã as they lead us on an exploratory adventure of some of the real-time feedback possibilities available to today's voice teacher. They will guide us on exploration of breathing behavior using Respitrack, breath pressure using the Subglottal Pressure Monitor, voice source analysis by inverse filtering using the Glottal Enterprises MSIF, and spectrogram using the Wavesurfer software.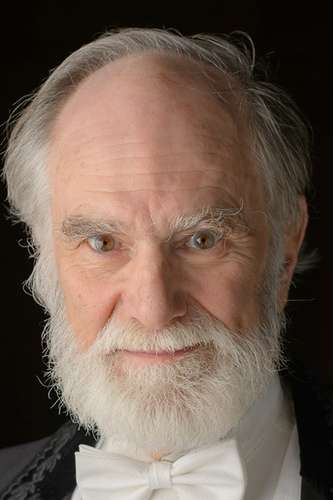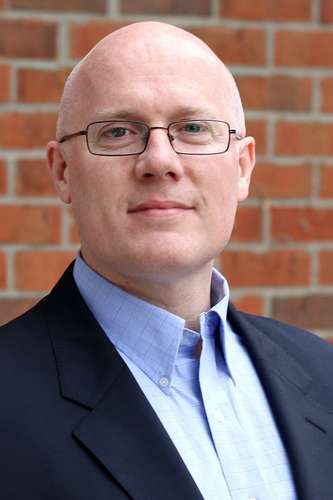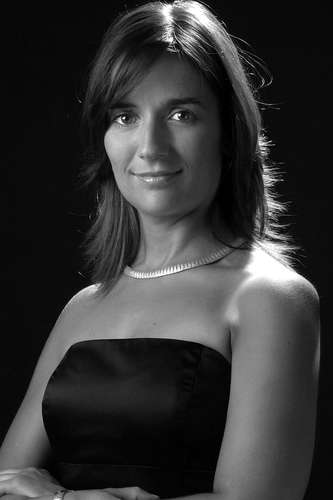 Teaching Outside the Gender Binary: Working with Transgender and Non-Binary Singers
Loraine Sims, Liz Jackson Hearns, Brian Kremer, and Rachel Inselman
Introduced by: Karen Brunssen
June 22 • 9:00 a.m. to 1:00 p.m.
This workshop will provide an introduction to the special considerations needed to provide an inclusive, gender-neutral learning environment for transgender or non-binary singers. Refine your basic vocabulary of terminology specific to this population and help to create an awareness and sensitivity for their needs. Medical and psychological considerations will be included and we will be joined by a medical professional.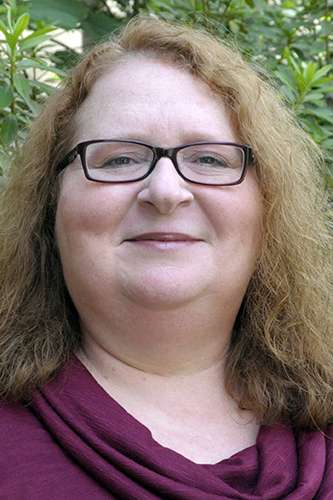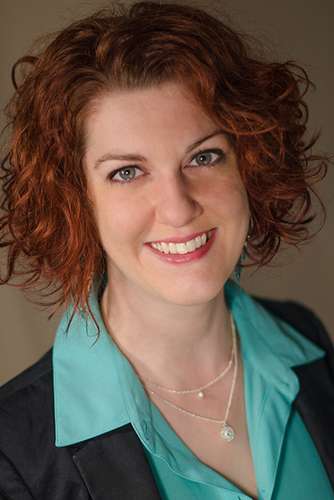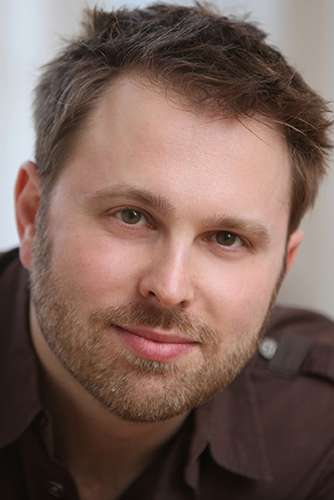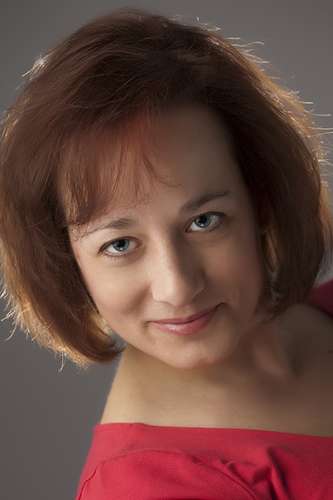 PLENARY SESSIONS / MASTER CLASSES
Stephanie Blythe and Christine Brewer 
June 22 •  4:00 p.m. to 5:30 p.m. – Master Class with Stephanie Blythe and Christine Brewer
Introduced by: Linda J. Snyder
Location: Trinidad 1-3
MASTERCLASS SINGES, PIANISTS, AND REPERTOIRE
June 23 •  2:00 p.m. to 3:30 p.m. – A Conversation with Stephanie Blythe and Christine Brewer
Introduced by: Karen Brunssen
Location: Trinidad 1-3

Stephanie Blythe and Christine Brewer have both had longstanding careers at the highest levels. Their voices have graced nearly every major hall and major venue in the world and as their careers continue to soar they will converse about their careers, their joint collaborations, their hopes for the future of our profession and anything else that comes to mind. We have been promised there will also be a lot of laughter!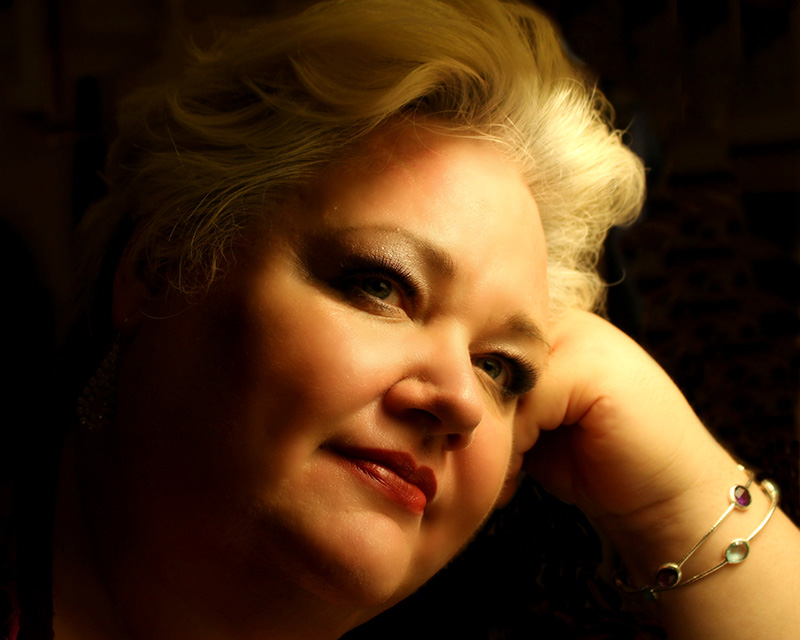 Mezzo-Soprano Stephanie Blythe is a renowned opera singer and recitalist who has been seen with the Metropolitan Opera, the Paris Opera, Lyric Opera of Chicago, San Francisco Opera, and many other premier opera companies. Blythe has appeared in PBS's Live from Lincoln Center broadcasts of the New York Philharmonic's performance of Carousel and her acclaimed show, We'll Meet Again: The Songs of Kate Smith. Her versatile performances had The New York Times raving "Stephanie Blythe, who can do anything, turned Carnegie's 2,800-seat Stern Auditorium into her personal cabaret haunt." Info: www.stephanieblythemezzo.com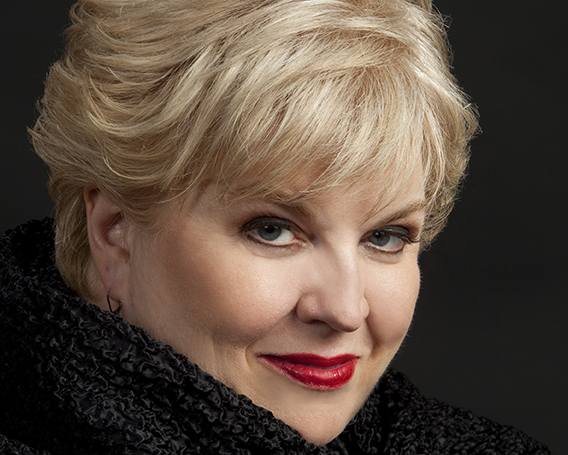 Christine Brewer is named one of the top 20 sopranos of all time (BBC Music). Her range, golden tone, boundless power, and control make her a favorite of the stage and a highly sought-after recording artist — one who is "in her prime and sounding glorious" (Anthony Tommasini, New York Times). Her appearances in opera, concert, and recital are marked by her own unique timbre, at once warm and brilliant, combined with a vibrant personality and emotional honesty reminiscent of the great sopranos of the past.  She has performed with leading orchestras and opera companies worldwide, and with the greatest conductors of our time. Info: www.christinebrewer.com 
Plenary Session
Making MUSIC with the Voice - Johan Sundberg
June 23 • 10:30 a.m. to 12:00 p.m.
Introduced by: Allen Henderson
Location: Trinidad 1-3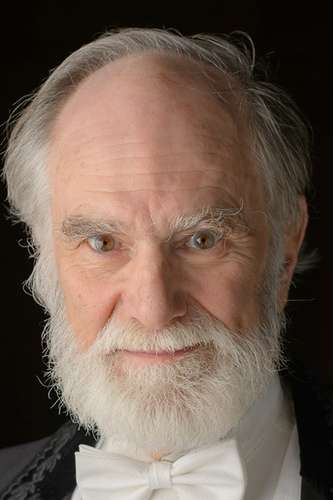 Johan Sundberg, professor of Music Acoustics at KTH Stockholm (retired 2001), PhD, DrHC in York, UK, in Athens, Greece, and in Liège, Belgium. His main research areas are the function, acoustics, and expressivity of the singing voice and the theory underlying music performance. He has published more than 300 scientific articles and supervised or co-supervised more than 20 doctoral students. He is a member of the Royal Swedish Academy of Music. His book Röstlära (The Science of the Singing Voice), translated into English, German, Japanese, and Portuguese, summarizes the status of voice research. He has also written a book on music acoustics (The Science of Musical Sounds, 1991) and been editor or co-editor of numerous proceedings. He has extensive experience of performing music both as a chorister and as a solo singer.
 Master Class
Alton Fitzgerald White
June 24 • 10:30 a.m. to 12:00 p.m.
Introduced by: Diana Allan
Location: Trinidad 1-3

 MASTERCLASS SINGES, PIANISTS, AND REPERTOIRE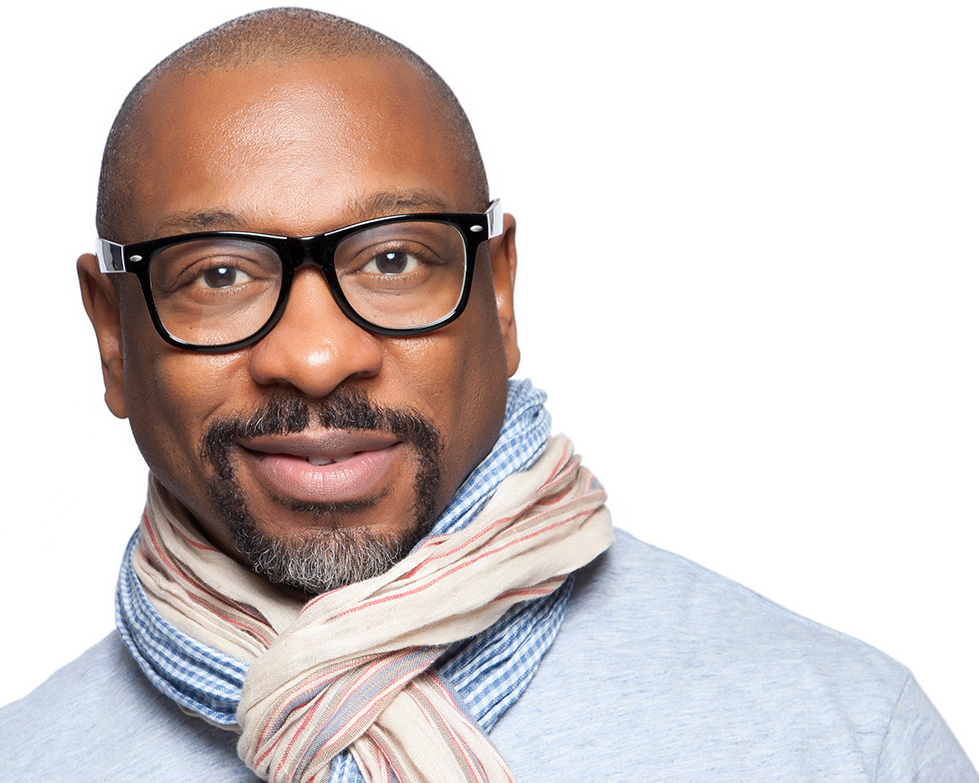 After completing a record-breaking 4,308 performances as King Mufasa in Disney's The Lion King on Broadway, Alton Fitzgerald White draws on his life and career with his recent biography, My Pride: Mastering the Challenge of Daily Performance, filled with secrets to fulfillment and joy in work and life. The "completely charismatic" performer has starred in such smash Broadway hits as The Color Purple, Ragtime, Smokey Joe's Cafe, Miss Saigon, and The Who's Tommy. Alton has performed concerts all over the world, including music from his critically-acclaimed CD, Disney My Way!, full of wonderful, re-imagined Disney classics. Info: www.altonfitzgeraldwhite.com 
Plenary Session
Las Vegas Behind the Scenes
June 24 • 2:00 p.m. to 3:30 p.m.
Location: Trinidad 1-3
Presenters: Tom Lipps, Doug Carpenter, Rochelle Collins, Jamie Hosmer, Richard Oberacker, Zipporah Peddle 
Introduced by: Linda J. Snyder
The performing arts industry in Las Vegas offers a wide variety of diverse opportunities for the professional singer. Join this expert panel of performers, music directors and leaders in the Las Vegas performing community as they share with us the many ways singers are employed in the area and how diverse their fields. MEET THE PRESENTERS
Plenary Session
Mandy Harvey
June 25 • 10:30 a.m. to 12:00 p.m.
Location: Trinidad 1-3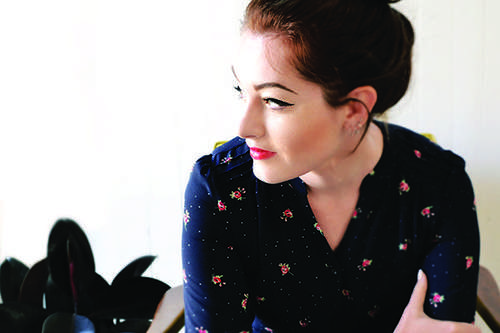 Mandy Harvey is an award-winning singer, songwriter and motivational speaker who just happens to have an invisible disability. At age 18 she lost her residual hearing due to a connective tissue disorder. Her true passion could not be denied and she continues to make a tremendous impact around the world, most notably as a recent finalist on America's Got Talent. In singing, in teaching, and in life, Mandy's message is universal – Hope, dream, believe, no matter what! Info: www.mandyharveymusic.com
Collaborative Piano Master Class
Craig Terry
June 25 • 2:00 p.m. to 3:30 p.m.
Introduced by: Valerie Trujillo
Location: Trinidad 1-3

 MASTERCLASS SINGES, PIANISTS, AND REPERTOIRE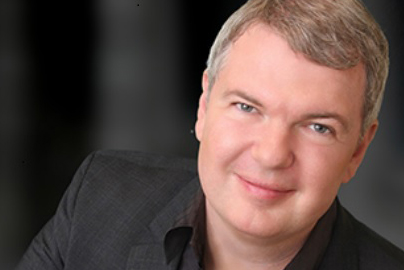 Lauded for his "sensitive and stylish" (The New York Times) and "superb" (Opera News) playing, collaborative pianist Craig Terry enjoys an international career regularly performing with some of the world's leading singers and instrumentalists. He currently serves as Music Director of The Patrick G. and Shirley W. Ryan Opera Center at Lyric Opera of Chicago, after having spent 11 seasons at Lyric as Assistant Conductor. Mr. Terry's discography includes three recently released recordings: Diva on Detour with Patricia Racette, As Long As There Are Songs with Stephanie Blythe, and Chanson d'Avril with Nicole Cabell. He was also featured in a Live from Lincoln Center national broadcast on PBS with Stephanie Blythe in 2013. Info: Craig Terry, piano 
Breakout Sessions
More Breakout Sessions than ever before!
OVER 50 SESSIONS TO CHOOSE FROM
Topics include:
The Brain, Music, and Optimal Performance
Cross-Training in The Voice Studio: A Balancing Act
From the Black Church to the Opera Stage: Transforming Students from the Gospel Belt to the Classical Sound
Make it Groove! Understanding Contemporary Commercial Music Styles
Making a Living as a Voice Expert: Side Hustles to Diversify Your Income Stream
Mindfulness for Performers
Singing for a New World: How Voice Can Save the Culture
Mini-recitals featuring song literature from Afro-Creole, Afrikaans, Brazilian, and Mexican cultures, and more
What the Fach? Voice Dysphoria in the Transgender and Genderqueer Singer
The World in Which We Live: Diversity and Inclusion in the Voice Studio
And many more… 
Publisher Showcase Sessions
Attendees at the NATS National Conference have an opportunity to meet a special group of presenters during our Publisher Showcase sessions. These 30- and 45-minute sessions offer demonstrations of the newest publications, products, and services provided by our special exhibitors. This is an opportunity for you to get to know more about a specific product or publication you are interested in and saw in the exhibition hall. Our Publisher Showcase presenters include Appcompanist, Graphite Publishing, Hal Leonard, with special guest Jamie Bernstein, Inside View Press, Royal Caribbean Productions, Vocal Masterclassics, and Voice Lessons. 
12:10–12:55 pm: The Master Plan: How 30 minutes a week can inspire your students and dramatically reinforce your teaching (Trinidad 1–3, Club Lower Level)
Presenters: Dr. Keith Brautigam and Luke Brautigam
Presented by Vocal Masterclassics
1:10–1:55 pm: Leonard Bernstein at 100: A Celebration (Trinidad 1–3, Club Lower Level) Presenters: Rick Walters, Jamie Bernstein, Kurt Ollmann
Presented by Hal Leonard, with special guest Jamie Bernstein
5–6 pm: Crossing Over: Audition Techniques for Classical Singers (Partagas)
Presenters: Greg Brown, Robert Kling, Ryan Saab
Presented by Royal Caribbean Productions
12:10–12:55 pm: Making the Dynamic Leap from Offline to Online! VoiceLessons.com - Michael Elson, CEO/Founder (Trinidad 1–3, Club Lower Level)
 Presenter: Michael Elson
Presented by Voice Lessons 
1:10–1:55 pm: "Positively Magical" - The Art Songs of Juliana Hall (Trinidad 1-3, Lower Level)
Presenter: Juliana Hall 
Presented by E. C. Schirmer
5:15–6 pm: Singer's Choice: Art Songs of the 21st Century (Trinidad 1–3, Club Lower Level) 
Presenters: Jocelyn Hagen, Heather Nelson, Karly Ritland
Presented by Graphite Publishing
12:10–12:55 pm: Introducing Appcompanist - A Live Performance and Demonstration (Trinidad 1–3, Club Lower Level) 
Presenters: Darin Adams, Raymon Geis
Presented by Appcompanist
1:10–1:55 pm: Art Song is Alive: New Models for Composer/ Singer Collaborations (Trinidad 1–3, Club Lower Level)
Presenters: Jocelyn Hagen, Heather Nelson, Karly Ritland
Presented by Graphite Publishing
5:15–6 pm: Come See What's New From Inside View Press (Partagas, Club Level 1) 
Presenter: Scott McCoy
Presented by Inside View Press
Poster Paper Sessions
Poster Paper Sessions will take place during the lunch break (noon to 2:00 p.m.) on Saturday, June 23 and Sunday, June 24. Attendees have the opportunity to visit each table and chat with paper presenters. Posters will be judged by a panel and a winner will be chosen at the end of the Conference.
CLICK HERE to view a list of the presenters. 
Poster Paper Session I • Saturday, June 23 • 12:00 p.m. to 2:00 p.m.
Location: Trinidad Pavilion
Poster Paper Session II • Sunday, June 24 • 12:00 p.m. to 2:00 p.m.
Location: Trinidad Pavilion
Morning Coffee and Conversation
Yoga for Singers with Linda Lister (Cohiba 10-11)
Presenter: Linda Lister
Coffee with NATS Executive Committee (Montecristo 2-4)
Members of the NATS Board of Directors Executive Committee will be available for
conversation.
Presenters: Linda J. Snyder, Norman Spivey, Karen Brunssen, Diana Allan, Alison Feldt, Dan Johnson-Wilmot, Kristine Hurst-Wajszczuk, Lloyd Mims, Allen Henderson
Music Theater & Pop/Rock with Matt Edwards and Alisa Belflower – Teaching and adjudicating style in traditional legit, tin pan alley, contemporary legit, contemporary pop, and pop/rock music theatre repertoire (Trinidad 1-3)
Presenters: Matt Edwards, Alisa Belflower
Jamming with Jamie Reimer and Stacie Haneline – Personality and Performer: Defining a Satisfying Collaborative Relationship (Cohiba 1-4)
Presenters: Jamie Reimer, Stacie Haneline
Auditions 101: The view from Behind the Table (Cohiba 6-7)
Presenters: Ryan Saab, Robert Kling, Greg Brown