NATSCast Podcast Network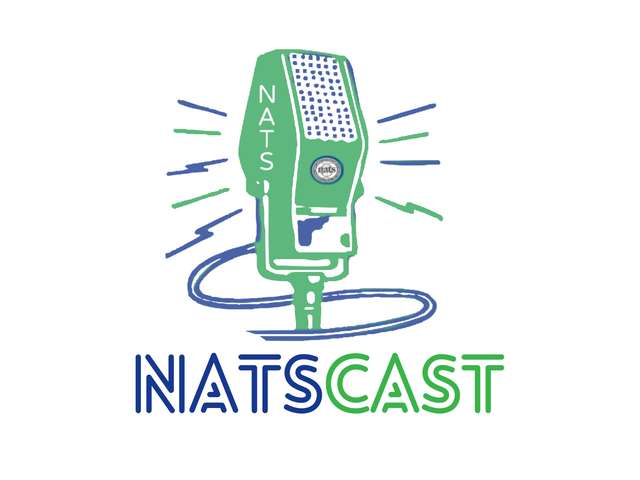 NATSCast is the official podcast network of the National Association of Teachers of Singing. NATS is pleased to present this group of podcasts offering quality resources for voice teachers and singers. These NATSCast podcasts are produced by NATS members.
The Full Voice
A fun and informative podcast for the independent voice teacher working with singers of all ages. Sharing inspiring interviews with music educators from around the world, The Full Voice Podcast shares modern teaching tips, vocal pedagogy, business strategies and fun.
VocalFri
Your weekly dash of voice science, pedagogy, and pop culture.
COLLABPIANO
Hosted by pianist Natalie Sherer, assistant professor of vocal coaching at Florida State University, the COLLABPIANO podcast is a digital stage for performing artists. Through recordings and conversations, we delve into the specific ways composers musically reflect the texts in art song, highlight details to listen for, and discuss the collaborative process and artistic choices made in each performance. It is a joy to share the eloquence and artistry of fellow musicians as we promote the performance of art song and celebrate pianists & our collaborators! 
The Business Savvy Singer with Greta Pope
Weekly conversations with professional singers performing a variety of musical styles. It isn't enough to just sing beautifully. Business acumen is essential in today's climate. Hear from singers in the areas of classical music, pop, country, R&B, Broadway and more. Each week you'll get a glimpse into their lives as we celebrate their personal journey to success.
Your Creative GPS
Performers and voice teachers, let's live our best multi-hyphenate life! Multiple streams of income, social media, writing, music, life hacks, and more! Helping you find the best way through life with your creative GPS. You know what you want and what YOU are good at... let's talk about how to maximize those things and enjoy life along the way! I'll be sharing social media marketing tips, audition tips, voice and performance tips, and life stuff...yup! The good and the....not-as-good and how to learn from that to reach your desired goals and dreams!
This is a Voice
Voice experts and bestselling authors Dr Gillyanne Kayes & Jeremy Fisher have been chatting about voice for more than 20 years — this time they've switched the microphone on. Vocal technique? Check. Musicals? Check. The weird things you can do with your voice? Check. Includes AMA on voice, singing, speaking, performance techniques, voice exercises and so much more.