This Will Be Our Response: Voices of COVID-19
This series of interviews seeks to capture the lived experiences of the vocal performing arts during the COVID-19 Pandemic of 2020. The project began on March 16, 2020 and remains ongoing. Interviewees are drawn from every walk of life in the vocal performing arts from agents, singers, opera companies, to Broadway casting directors, stage managers, and composers, etc. The goal has been to produce a sizable account of the community; not to judge, but to provide space to explore the realities of this situation and learn about how best to support the delicate balance of the global arts community.
By working together our community can push forward past this devastating crisis. No one is unaffected. No one is happy with this situation. The community of performing arts must recognize that we are here to serve our communities and to supply their innate, and very human, longing for art. One of the strongest threads that runs through the interviews is the genuine empathy that is shown in our field. This common theme comes through in expressing the grief that we share for the arts, but also for each other. The arts survive as a community and this compassion is essential to our world, especially today.
The title of this project was drawn from the legendary quote from Leonard Bernstein; it's meaning is profound here as well. We must dig deep, find the core of what it is that we want to become as a community. It is never comfortable, but great art never is.
This will be our reply to violence:
To make music more intensely,
More beautifully, more devotedly,
Than ever before.
And with each note
We will honor his spirit,
Commemorate his courage,
And reaffirm his faith in the Triumph of the mind.
-Leonard Bernstein, 1963
Special thanks to: Allen Henderson, Executive Director of NATS, who participated early on in the series and has been a constant encouraging champion of this project. University of Illinois at Urbana-Champaign, School of Music, for giving me the tools and guidance to accomplish a wild task of such magnitude, notably Dr. Christina Bashford, Dr. Gayle Sherwood Magee, Professor Jerold Siena, and Professor Yvonne Redman. E Mariah Spencer whose editing for this project is invaluable. She is also my wonderful wife and partner, whose patience, love, and understanding make such an undertaking possible. Of course, this project is not possible without the support of those who were willing to share their stories at an incredibly vulnerable time in their lives. Thank you, thank you.
About the Author Timothy Bostwick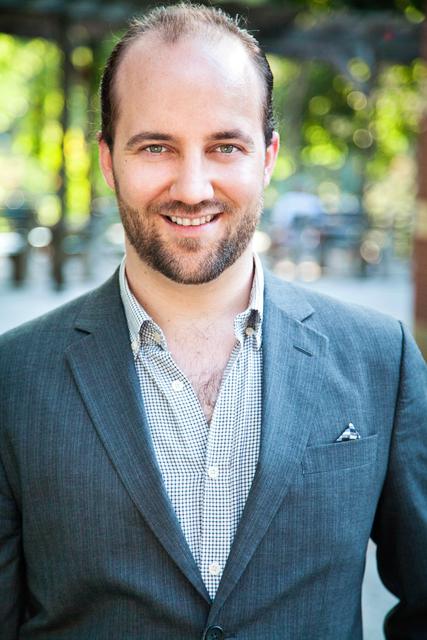 Timothy Bostwick is a doctoral candidate at the University of Illinois at Urbana-Champaign, in Performance and Literature with a cognate in Musicology. His dissertation, The Nightingale's Voice: Exploring Jenny Lind as a Proto-feminist, explores the famed singer as an example of a woman that transcended societal norms in Victorian England.  In addition, Mr. Bostwick has been awarded the Kate Neal Kinley Fellowship.
Additionally, as an avid performer, Mr. Bostwick, baritone, has been applauded as an "impressive and impactful voice" in Hansel und Gretel and described in his role as Figaro in Il Barbiere di Siviglia as "Pure comic joy."  Recently, he returned to his alma mater, Drake University, to perform the title role in Verdi's Falstaff and the titular role in Gianni Schicchi at Eastern Illinois University. Having lived in New York City, he performed roles including Belcore in L'Elisir d'Amore and Schaunard in La Boheme with Amore Opera and Germont in La Traviata. Once back in the midwest, he has continued to perform including Chucho in Lucrezia (Bolcom), Father in Hansel and Gretel and recently debuted the role of Saul in the new opera, The Psalm of Silence. This summer he will make his debut at Opera Quad Cities as Sharpless in Madama Butterfly* and at Landlocked Opera as Sherlock Holmes in A Certain Madness.
Mr. Bostwick also has a busy recital schedule, next year he will return to Drake University to perform a Clara Schumann recital to celebrate her life and contributions to music.* Previously, he has performed Wolf's Italienishes Liederbuch and his American Art Song recital, Songs of Democracy. Other roles include: Alfio in Cavallerìa Rusticana, Barone di Trombonok in Il Viaggio a Reims, Top in The Tender Land, Marullo in Rigoletto, and the title roles in Gianni Schicchi and Le Nozze di Figaro. He returned to Des Moines as Escamillo in Carmen to the Opera Project Des Moines and as Fiorello in Il Barbiere di Siviglia at Sugar Creek Opera.
In addition, Mr. Bostwick holds degrees from Drake University and The Conservatory of Music of Brooklyn College.
*Postponed: due to COVID-19
E Spencer - Editor
E Spencer is a doctoral candidate (ABD) in English Literature at The University of Iowa. She specializes in pedagogy and the teaching of female authorship, particularly as it pertains to early modern women and Margaret Cavendish, the Duchess of Newcastle. Her research focuses on the historical exclusion of women writers from the literary canon and classroom, as well as Cavendish's formative role as a self-publisher during the mid-seventeenth century. Her dissertation, Lady of Contemplation: On the Education and Copia of Margaret Cavendish, combines the study of feminist literary theory, book and reception history, and education to offer a timely intervention in the ongoing reclamation process for early women writers.
An experienced secondary teacher, E also holds a Master of Arts in Teaching from Drake University, an interdisciplinary Master of Arts in Humanities and Social Thought from New York University, and a bachelor's degree in English from the University of Iowa. In the fall of 2017, she served as a Professional Development Program Co-Leader for Iowa's Rhetoric Department. In both the fall of 2019 and 2020, she served as a Program Associate for the General Education Literature (GEL) program in the English Department.
Benjamin Holbrook - Assistant Editor
Benjamin Holbrook is a fourth year Ph.D. student in Musicology at the University of Illinois at Urbana-Champaign, completing research under Dr. Gayle Magee. He received his Bachelor's of Music Education from Wittenberg University (2014) and his MMus in Music History from Butler University (2017). His research interests include popular music and national identity in Twentieth and Twenty-first Century United States and issues of hybridity in identity and community building within United States' Bluegrass, Old-Time, and Folk music circles. Outside of musicology, Holbrook continues to study voice and banjo.
Kayla Fitch - Transcription Assistant