NATS Chat
NATS Chat is a live online, real-time discussion for voice teachers and singers. Topics vary widely and have included classical and CCM (contemporary commercial music) vocal technique, vocal repertoire, teaching strategies, business strategies for private studio teachers, resources for university teachers, and arts advocacy. Guests have included prominent teachers, authors, composers, and artists. The NATS Chat moderator is Kari Ragan, Puget Sound Chapter NATS member.
In 2014, Inside View Press began providing sponsorship to offer a high-definition web video format, powered by GoToWebinar. NATS Chats are open to all. All sessions are recorded and are accessible in our archive.
NATS Chat was established in 1996 by NATS member Cynthia Vaughn who created a NATS message board in the early days of America Online. NATS Chat online presence continued in 2006 with a redesigned website. For its 10th anniversary, Matthew Hoch served as NATS Chat coordinator and host.
View upcoming dates below. Register to receive an e-mail reminder before the event.
NATS Chat Schedule - Free Registration 
About our host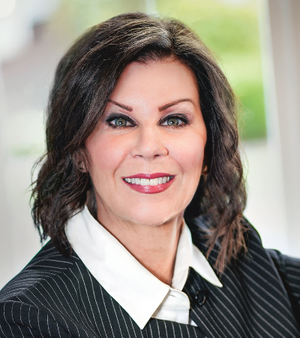 Author, singer, and voice pedagogue Kari Ragan was the 2012 recipient of the coveted Van L. Lawrence Fellowship. The Fellowship is awarded to candidates who have demonstrated excellence in their profession as singing teachers, and who have shown interest in, and knowledge of, voice science. The award is given jointly by The Voice Foundation (the world's oldest and leading organization dedicated to voice research, medicine, science, and education) and the National Association of Teachers of Singing (NATS).  The topic of Dr. Ragan's research for this fellowship was "The Efficacy of Vocal Cool-down Exercises for Singers".
Dr. Ragan earned her Doctor of Musical Arts degree (2005) in vocal performance from the University of Washington, and both a Master of Music (1991) and Bachelor of Music (1987) in vocal performance from the prestigious Indiana University School of Music. Dr. Ragan was the recipient of the NATS Foundation Pedagogy Award in 2009; The New York Singing Teachers (NYSTA) Association's Distinguished Voice Professional Certificate in 2010; and the Wicklund Singing Voice Specialist Certificate in 2011. She was honored to be a master teacher for the NATS Intern Program in 2021.
From 2010 to 2021, Dr. Ragan joined the University of Washington voice faculty teaching graduates and undergraduates applied voice, vocal pedagogy, Italian diction, and French art song literature. She also served on the UW Advisory Board of the Musical Theatre Degree program in collaboration with the Dance and Drama Departments. Dr. Ragan works in affiliation with the University of Washington Laryngology program as an SVS collaborating on a voice team in the rehabilitation of singers with injury or pathology. Dr. Ragan's articles are found in leading voice journals including the Journal of Voice and Journal of Singing. Her book Systematic Approach to Voice: The Art of Studio Application was released by Plural Publishing in April 2020.
For over 35 years, Dr. Ragan has maintained a vibrant independent voice studio filled with singers from multiple genres. Although her primary performing is in the classical genre, she has additionally specialized in teaching contemporary commercial music (CCM).  Her avocational and professional students perform in all styles of singing and a variety of skill levels. Many of her students perform with opera companies throughout the U.S. and regularly perform with music theatre productions, including national Broadway tours. They have also won major competitions such as NATSSA and Metropolitan Opera National Council (MONC). Some of her independent artists perform throughout the world. 
Dr. Ragan frequently presents workshops and lectures in conjunction with many esteemed voice organizations including the National Association of Teachers of Singing (NATS), Pan American Vocology Association (PAVA), the International Congress of Voice Teachers (ICVT), and the Vennard Symposium. As a founding member and organizer of the Northwest Voice: Art and Science of the Performing Voice Conference, she is a frequent presenter at this multi-disciplinary conference held annually in Seattle, WA. She is a charter member of the Pan American Vocology Association (PAVA), a founding member of the Northwest Chapter of the Voice Foundation, a NATS Foundation Board Member, and chair of the NATS Advancement Committee. Dr. Ragan has served as the NATS Chat moderator since 2011. Archives of the monthly webinars may be found in the NATS Chat archives or Official NATS YouTube channel.
NATS Chat is sponsored by Inside View Press