56th National Conference Program and Presenters
ALL TIMES NOTED ARE EASTERN (Please adjust to your time zone accordingly)
Pre-Conference Workshops • Plenary Sessions • Breakout Sessions • Recitals & Special Events
Publisher Showcase Sessions • Poster Paper Sessions • Student Sessions
 SCHEDULE 
Full Schedule l Pre-Conference l Fri, June 26  l Sat, June 27  l  Sun, June 28  l  Mon, June 29  l  Tues, June 30
  l Printable Version 
   *Program schedule subject to change as needed
PRE-CONFERENCE WORKSHOPS (additional ticket purchase required to attend with special code)
Our understanding of how the human vocal instrument creates sounds continues to improve. As this knowledge advances, the implications for vocal technique and practical application become more clear. Through lecture and demonstration this workshop will offer insight into how the sound of the singing voice is created and perceived, the fundamentals of acoustic registration, and how speech motor control and speech acquisition can be leveraged to create effective teaching strategies. Join our presenters as they unpack the complexities of how we produce and perceive sound, how the sound interacts within the vocal tract, and how our speech motor control system can be developed to assist us in overcoming challenges in all vocal styles.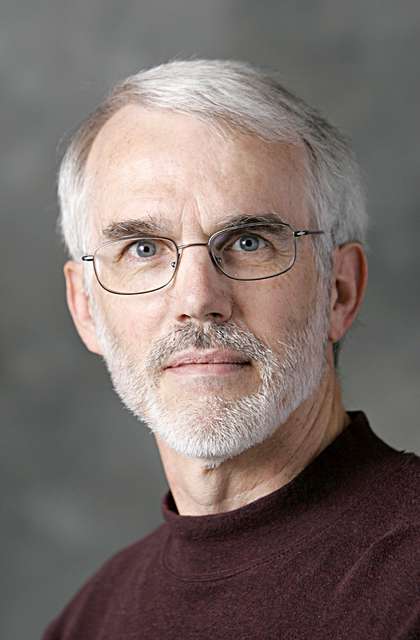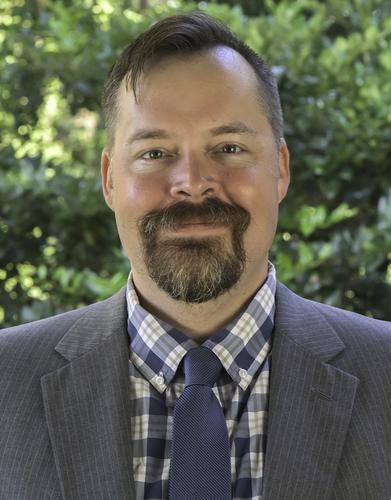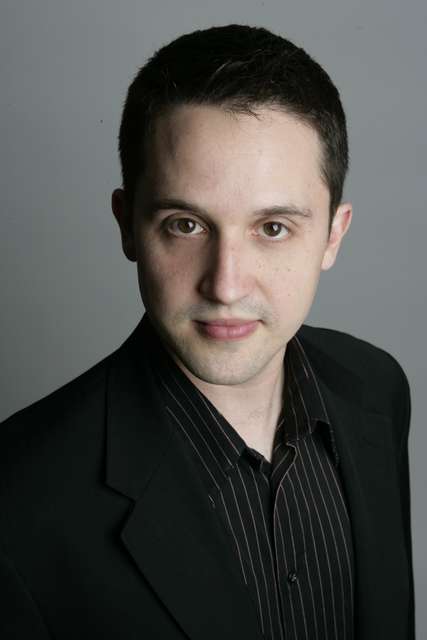 Voice and Hearing Health for Singers and Voice Teachers
Lucinda Halstead MD, Deanna McBroom, Chandler Thompson and Randall Dick
Thursday, June 25 • 11:00 a.m. to 3:00 p.m.
Join experts from our collaboration with Athletes in the Arts and the Performing Arts Medical Association to address a variety of topics on voice and hearing health and solidify your approach to addressing these issues in your studio and in your own life.  Laryngeal Massage/Head-Neck Relaxation, Preserving hearing and preventing hearing loss, common vocal injuries across the age spectrum, healthy management of vocal and physical load, and updates on commonly used medications, alternative medications, and therapeutic techniques.  This and more will be covered providing you access to some of the most up to date information available.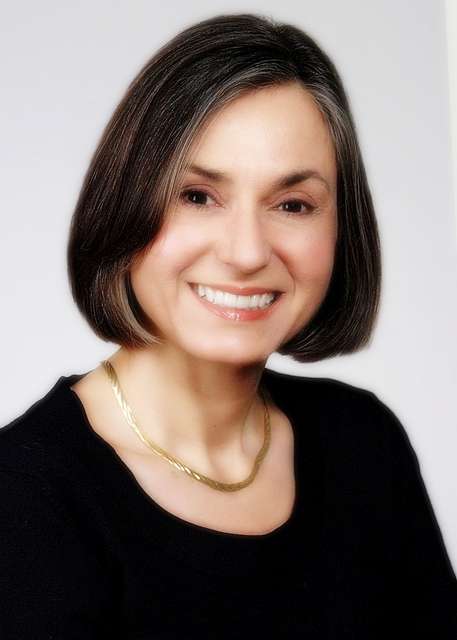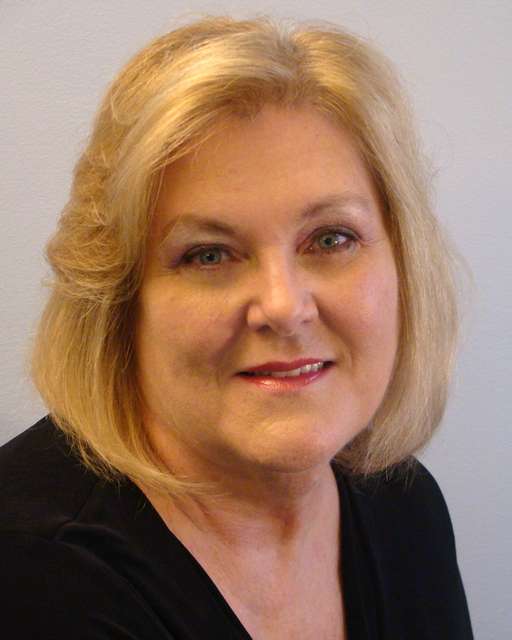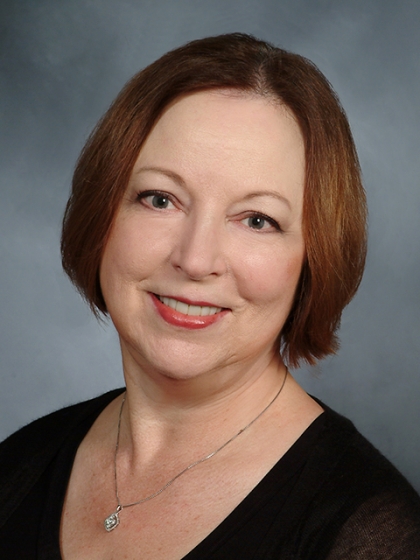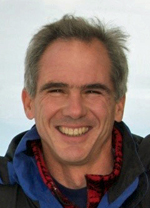 Teaching the Singer-Songwriter
Marcelle Gauvin and Matthew Edwards
Wednesday, June 24 • 3:00 p.m. to 7:00 p.m.
Training singers who write their own music requires a different mindset in the studio. Story reigns supreme and vocal technique is viewed as a way to unlock the voice so that the story can be told more effectively. Preconceived tonal goals and standard vocal exercises are not enough to take a student to the next level in this context. Instead, the teacher must address the needs of the person they are working with, help them pursue their tonal goals, and free their vocal mechanism so that they can focus on connecting with their audience. This pre-conference workshop will introduce participants to new ways to think outside the box when a singer-songwriter comes into the room and will include brief sample sessions with several singer-songwriters applying the methods and processes outlined in the workshop.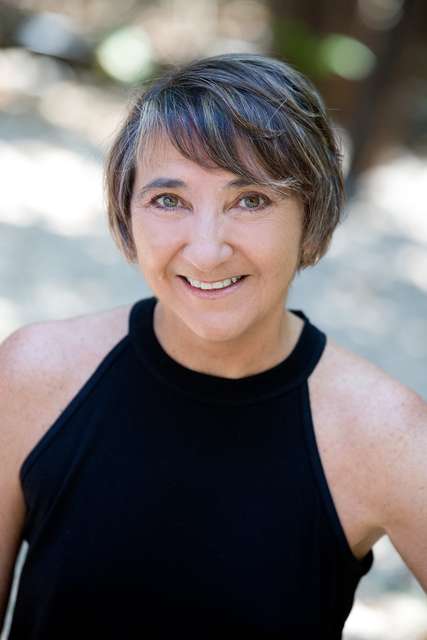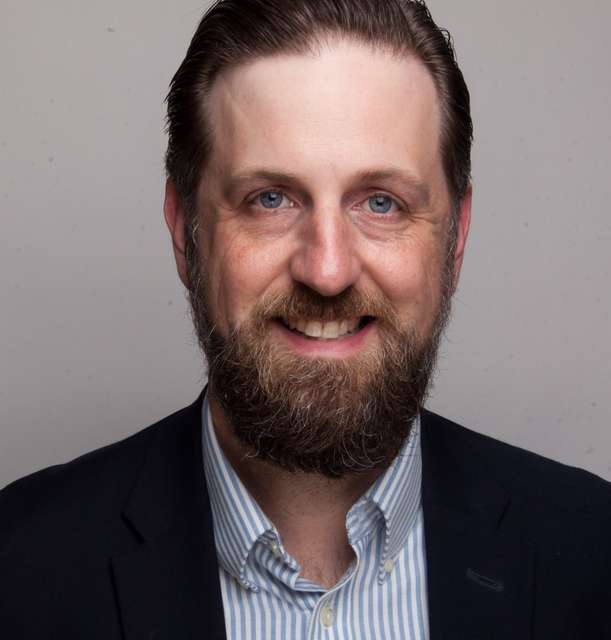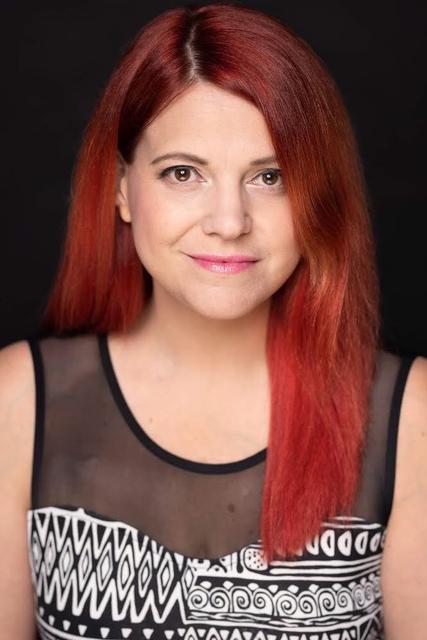 With issues of consent, sexual harassment, and Title IX at the forefront within our profession and associated industries join Tonia Sina founder of Intimacy Directors International (IDI) as she introduces us to the philosophy of The Pillars which have codified practice of choreographing moments of staged intimacy in order to create safe, repeatable, and effective storytelling. In addition, NATS has worked specifically with IDI to, for the first time, create and introduce protocols for voice teachers/coaches/conductors to use in the studio to create safe space for the one on one lesson environment whether in the institutional, independent studio, community, or multi-teacher studio environments. Be part of the first wave of voice professionals introduced to and trained in these protocols.  
When Pedagogy Meets Profession
Michelle Markwart Deveaux
Thursday, June 25 • 3:00 p.m. to 7:00 p.m.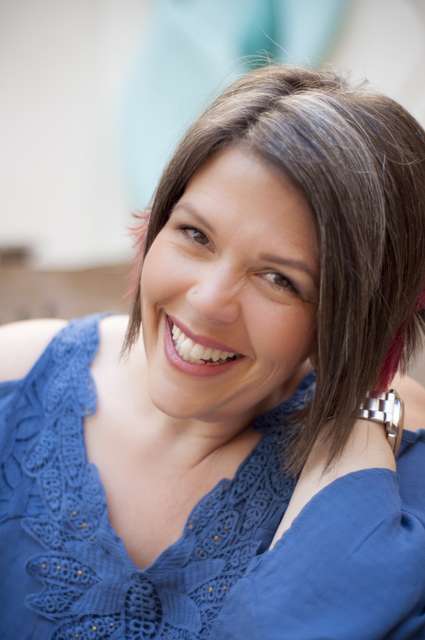 Catapult your voice business to the next level by aligning your business practices & structure with your already incomparable teaching.  Business Strategist & Coach and Independent Studio Owner Michelle Markwart Deveaux will take you through an intensive interactive training designed to cultivate enthusiastic reflection on how essential areas of your voice teaching have a direct connection to the business practices that you employ. You will learn how to leverage those connections for increased joy and revenue.  We'll begin to unearth your pedagogy in a new way, find the gold, and insure this gold can be woven into your systems, policies, student/client communication, and marketing.
This workshop is for those who make a living full or part time in a voice related business, or have an entrepreneurial stake in the voice world. Whether you are a solo or multi-teacher studio owner, teaching artist, or a college/university professor, there is no reason you cannot create clarity and abundance in every part of your enterprise. 
PLENARY SESSIONS/MASTER CLASSES
Plenary Session - Sponsored by Hal Leonard
Friday, June 26• 6:00 p.m. to 8:00 p.m.
Presenter: Ana Maria Martinez
Plenary Session - Sponsored by Hal Leonard
Subharmonics: a common (but sometimes overlooked) phenomenon of the speaking and singing voice
Saturday, June 27• 11:00 a.m. to 1:00 p.m.
Presenter: Christian Herbst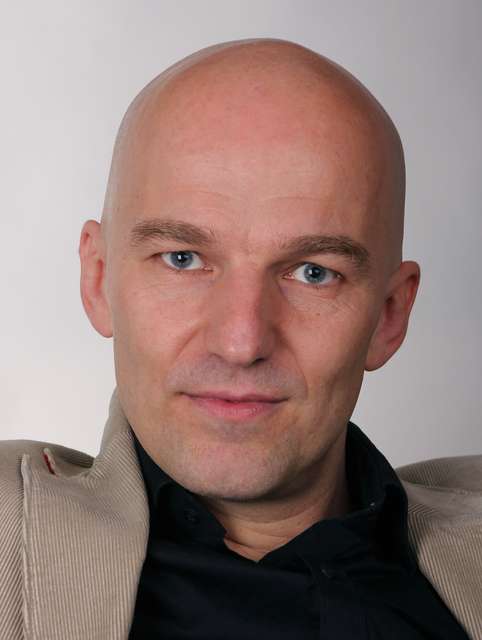 Subharmonics are an important and common phenomenon in the speaking and singing voice, and in bioacoustics. They can occur during laryngeal sound production through the systematic modulation of either the amplitude or the period of adjacent glottal cycles, typically leading to perceived roughness and downward pitch jumps. In this presentation, the nature, production, occurrence and measurement of subharmonics are discussed, and a number of empirical examples are shown for animal vocal communication, speech, and the singing voice.
Plenary Session - Sponsored by Hal Leonard
The Ethics of a Profession: Creating Workplace Safety - Panel Session
Saturday, June 27 • 6:00 p.m. to 8:00 p.m.
Presenters: Claudia Friedlander, Kathleen Kelly, Anne Midgette, Zach Finkelstein, Nicole Cabell, Tonia Sina, Isaí Jess Muñoz
Creating a safe workplace environment in the varying settings in which singers, voice teachers, and voice professionals work requires all parties to adhere to professional standards of conduct. What happens when those lines are crossed? Our efforts to empower victims to come forward must be underpinned by a network of support and point victims to resources including the NATS Ethics Policy, media relations, and Title IX reporting. This panel will frame the issues, provide guidance, and inform and activate you to be a proactive advocate for your own safety as well as the safety of your students and colleagues.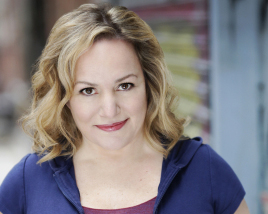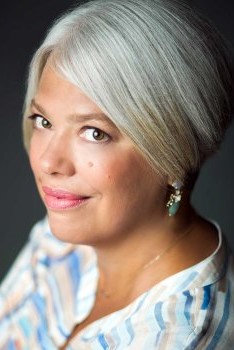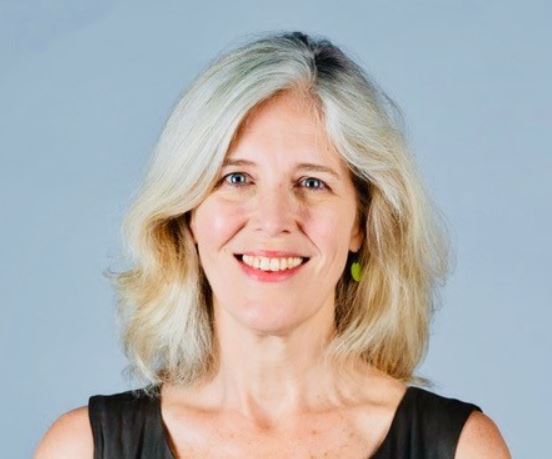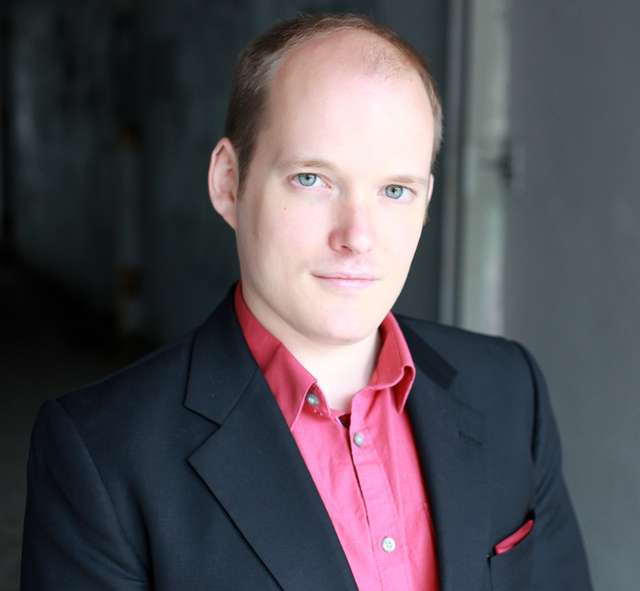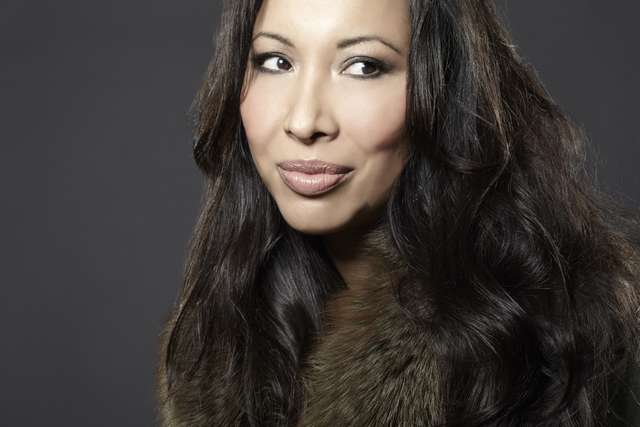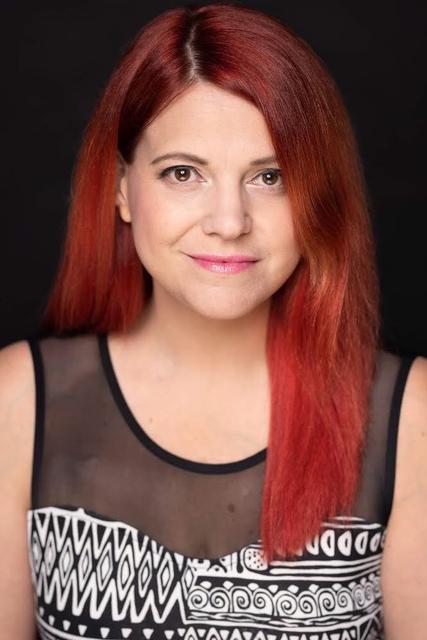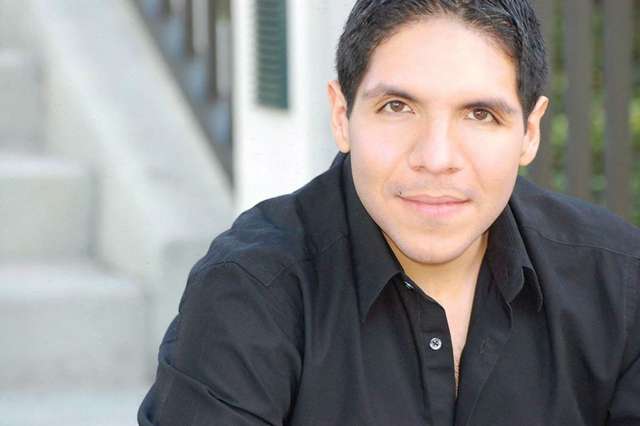 Plenary Session - Sponsored by Hal Leonard
Why the Banjo - From Opera to Folk and Back Again
Sunday, June 28 • 11:00 a.m. to 1:00 p.m. (Live Stream Event)
Presenter: Rhiannon Giddens
From Rhiannon Giddens: "I will be discussing my journey from training as an opera singer at the Oberlin Conservatory to playing and talking about banjo for a living, to combining both things to create a new opera for the Spoleto USA festival about enslaved Islamic scholar Omar ibn Said.  Along the way, I will talk about many artificial divisions - between 'classical' and 'vernacular', between 'black' and 'white', and between 'performer' and 'creator', that are holding us back in this brave new world of classical music. I am merely one of many who are doing the work of decolonizing American music of many stripes."
Plenary Session- Sponsored by Hal Leonard
Notorious RBG in Song: Collaboration and the Art of Dramatic Concert
Sunday, June 28 • 6:00 p.m. to 8:00 p.m.
Presenters: Patrice Michaels, Michelle Areyzaga, Evan Bravos, Matthew Dean, Andrew Harley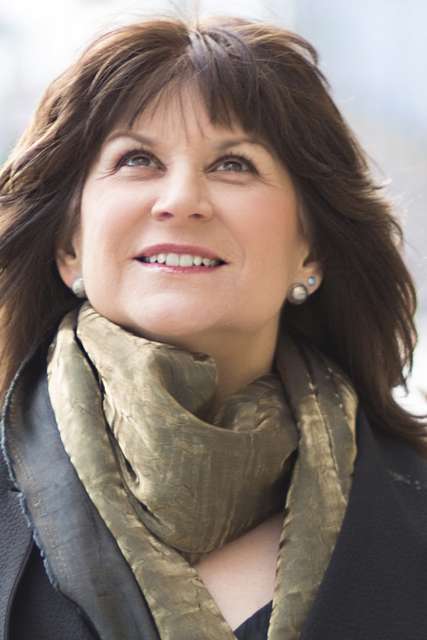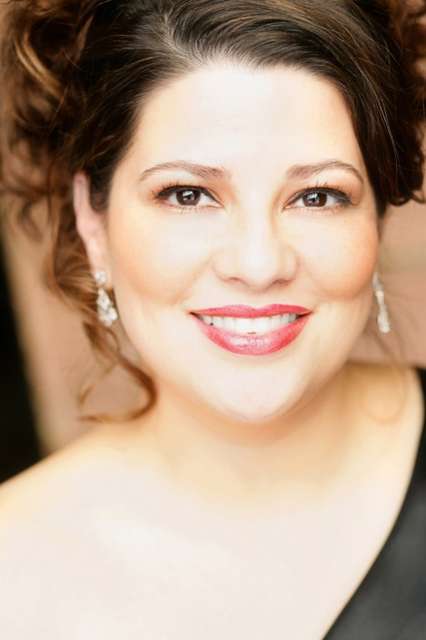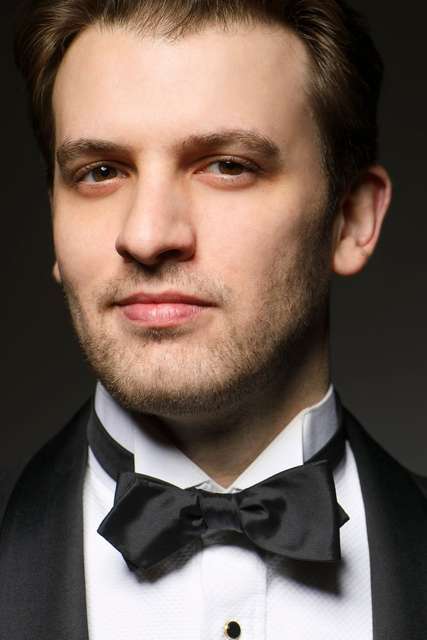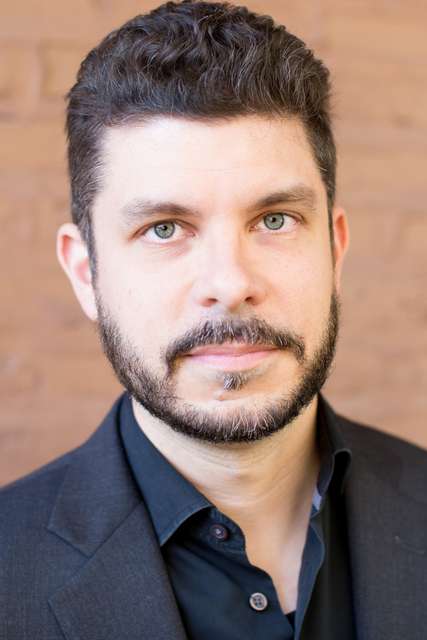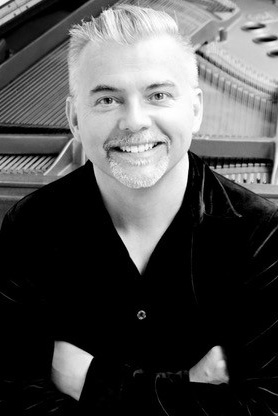 We are happy to feature a performance of the critically acclaimed dramatic concert Notorious RBG in Song saluting the life and work of legal pioneer Ruth Bader Ginsburg in celebration of her 25 years on the Supreme Court.WATCH THE TRAILER.  Following the performance Patrice Michaels, NATS member, creator of the work, and daughter-in-law of Justice Ginsberg will discuss the work and the collaborative process that birthed this work.  A vocalist of "spectacular and diverse gifts" (Journal of Singing), Michaels illuminates key aspects of Justice Ginsburg's personal and professional life through letters, remembrances, conversations, and even Court opinions. READ MORE
Plenary Session - Sponsored by Hal Leonard
Virtual Community Sing (Live Stream Event)
Monday, June 29 • 11:00 a.m. to 1:00 p.m.
Presenter: Erin Guinup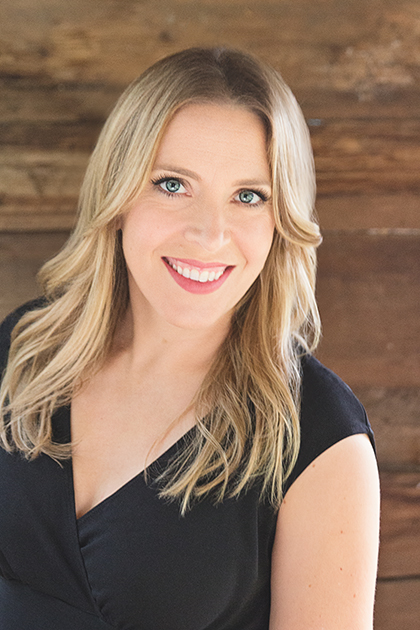 Singing together lifts our spirits, builds community and is just plain fun when you have over 1000 singers together!  Our first community sing in 2018 was a smashing success and was one of the most requested activities to repeat. This year we are pleased to have NATS member and founder and director of the Tacoma Refugee Choir, Erin Guinup as our leader.  Guinup is an active concert performer, conductor, voice teacher and public speaker. A classically-trained soprano, Erin Guinup has performed a wide range of operatic and music theater repertoire with ensembles including Northwest Repertory Singers, Ensign Symphony and Tacoma Concert Band and her internationally performed one-woman show "The Ladies of Lyric and Song: Female Composers and Lyricists of the American Musical Theatre." 
Plenary Session - Sponsored by Hal Leonard
The Ethics of a Profession: Diversity and Inclusivity
Monday, June 29 • 6:00 p.m. to 8:00 p.m.
Presenters: George Shirley and Loraine Sims, Co-moderators; Donnie Ray Albert, Nicole Cabell, Trineice Robinson-Martin, Mari Ésabel Valverde, Matthew Valverde, André Chiang, Stephen Ng, Charles Moore, Albert Lee, Isaí Jess Muñoz, Lily Guerrero, Anna Lantry
Creating and sustaining access for all in the profession requires sustained and targeted efforts to remove barriers, promote diversity and inclusivity, and ensure a future where all voices are valued, welcomed, and appreciated. This panel will enlighten and challenge us all to actively involve ourselves in supporting and developing efforts at all levels within our voice community to acknowledge privilege where it exists and engage in conversation that ensures access to all.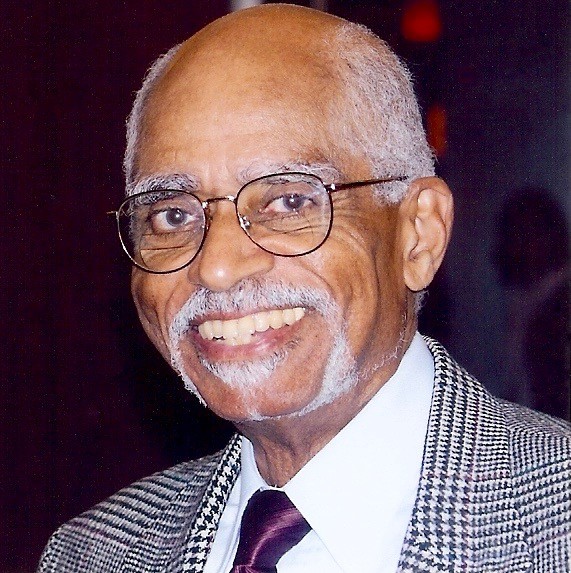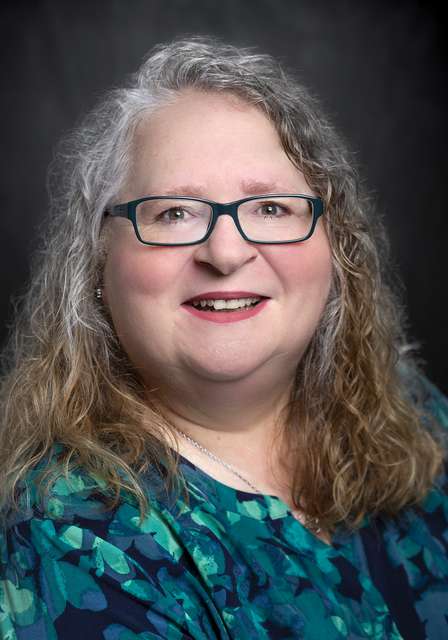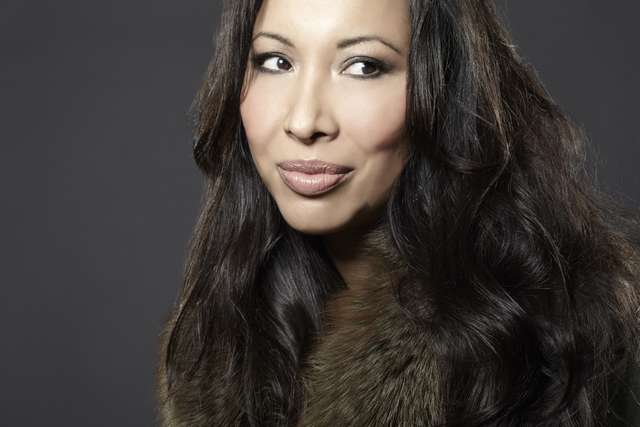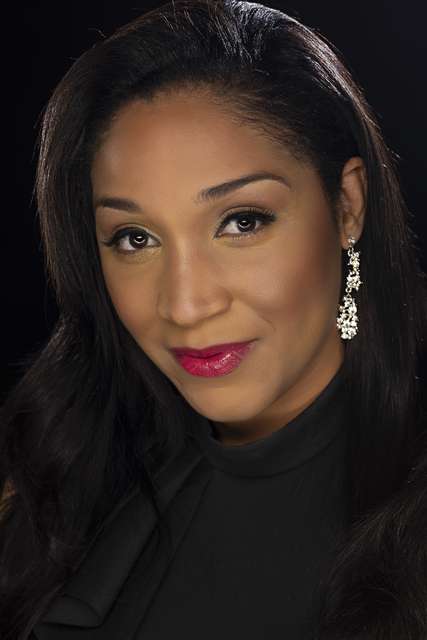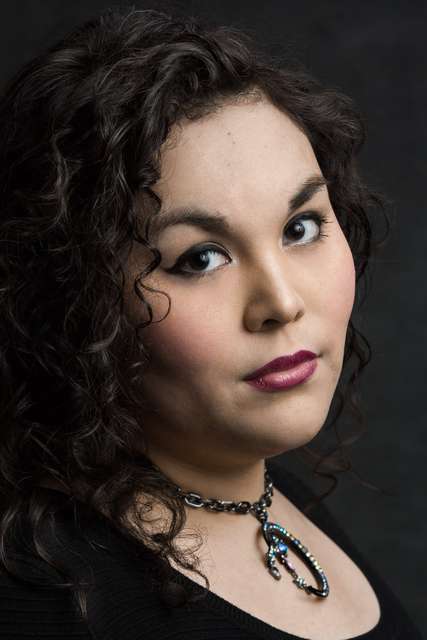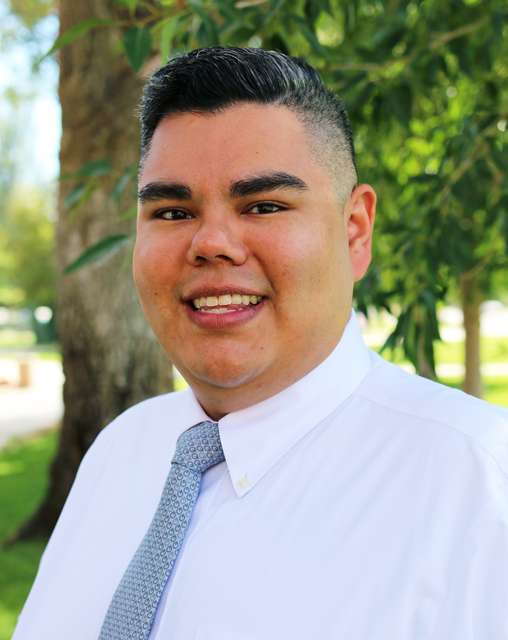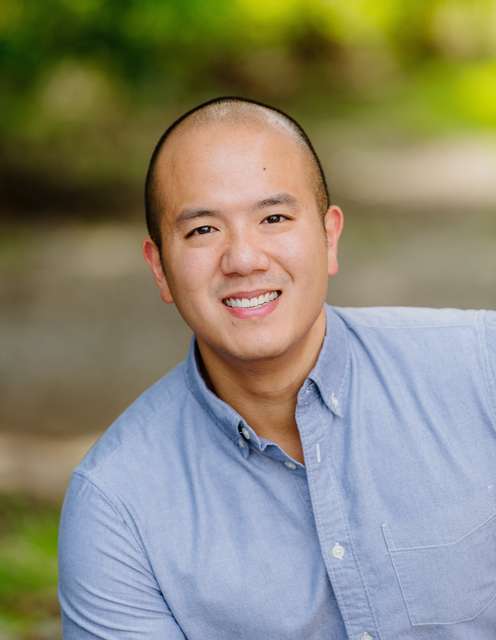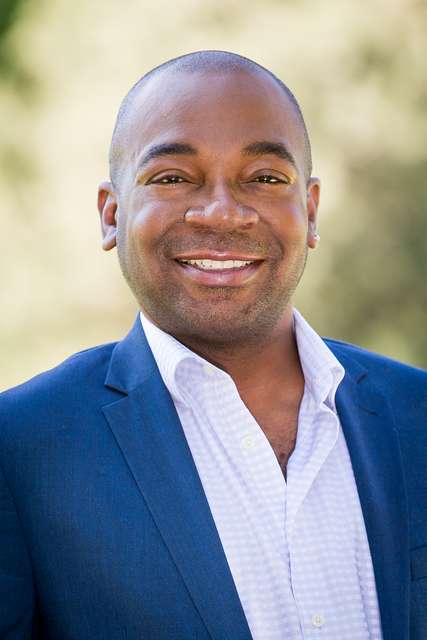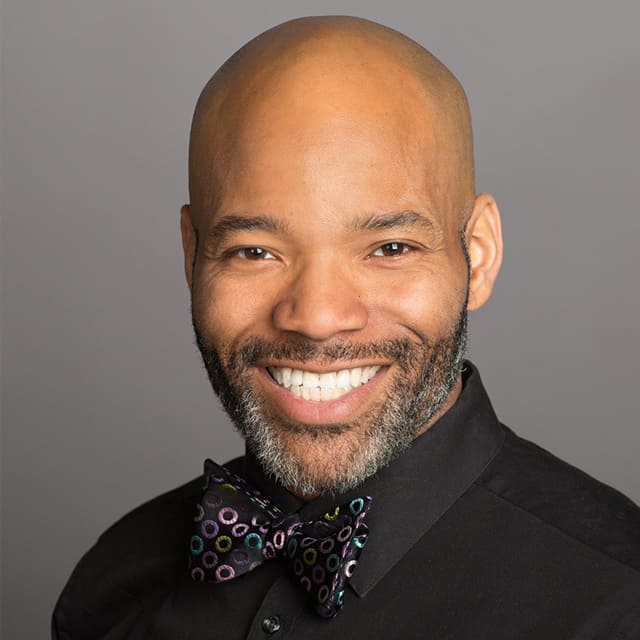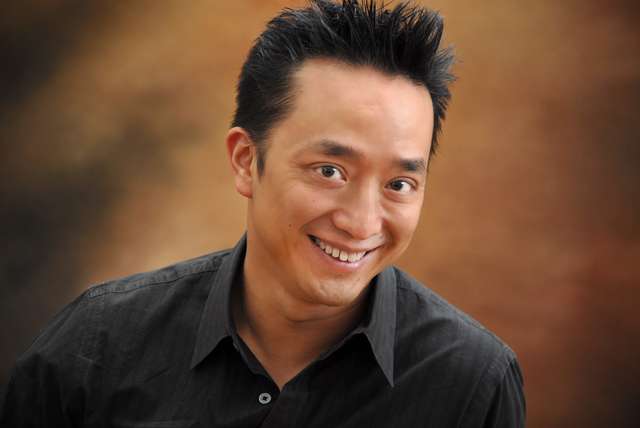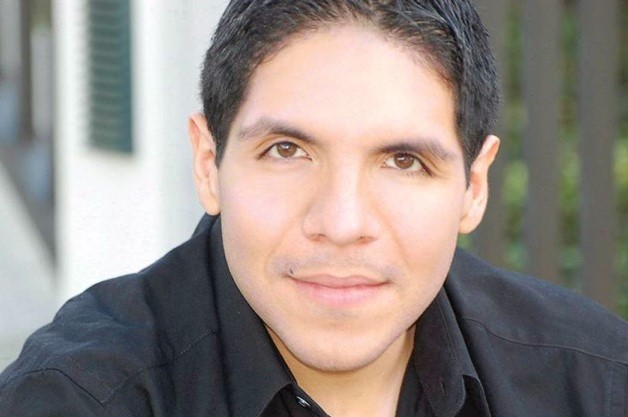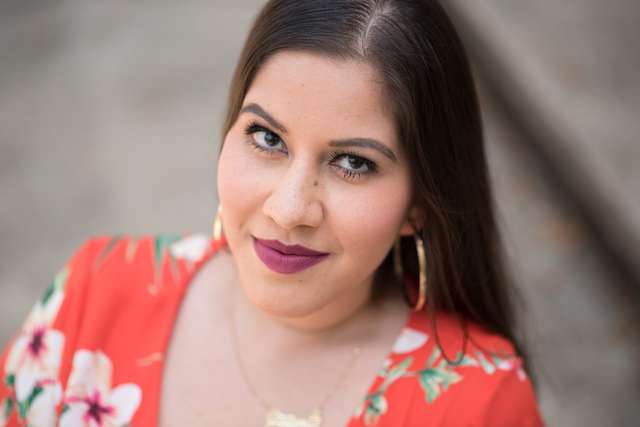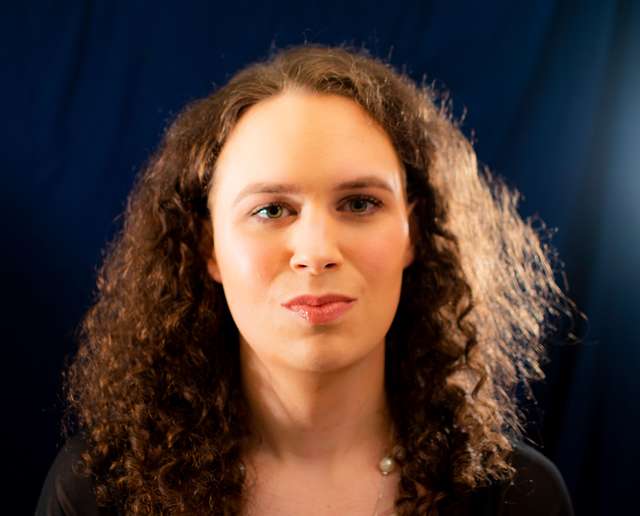 RECITALS & SPECIAL EVENTS
ALL TIMES NOTED ARE EASTERN (Please adjust to your time zone accordingly)
Thursday June 25
8:00 p.m. to 9:00 p.m. - NATS Artist Award Competition Winner Concert/Military Service Ensemble Panel
2020 NATSAA Winner Matt Hill, tenor; Christopher Koelzer, piano
Following the concert join Benjamin Park and Matt Hill for a panel discussion with current members of the Air Force Singing Sergeants and NATS members that are alumni of service choruses.
Presenters: Matt Hill, Christopher Koelzer, Benjamin Park, Kurt Hansen, Nancy MacArthur Smith, Susan Bender, George Shirley
FRIDAY JUNE 26
11:00 a.m. to 1:00 p.m. - Official Event - Opening Ceremony 56th National Virtual Conference - Streamed Live
Presiding: Karen Brunssen, NATS President
4:00 p.m. to 5:00 p.m. -Wine with Dr. Wendy: Music Theater Teacher - Singer Panel
Join Dr. Wendy LeBorgne as she converses with one of her students and three other teachers and their students about student teacher dynamics, the realities of a career in music theater, and how singers are navigating the profession.
Presenters: Wendy LeBorgne, Mike Ruckles, Noah J. Ricketts, Mary Saunders-Barton
5:00 p.m. to 6:00 p.m. - Composers and Cocktails with the Cincinnati Song Initiative
Join Samuel Martin for a conversation with Kurt Erickson, winner of the 2020 NATS Art Song Composition Award.  Yes there will be a signature cocktail!
9 p.m. - The World of Cabaret: David Sabella and Sue Matsuki
Join David and Sue, authors of So You Want to Sing Cabaret, as they take us on an adventure into the world of cabaret performance with a host of special guests. Pre-recorded and live performances and appearances including Lorna Luft, Ann Hampton Callaway, Steve Ross, Andrea Marcovicci, and Karen Mason. 
SATURDAY JUNE 27
4:00 p.m. to 5:00 p.m. - Classical Teacher-Singer Panel: Singer/Teacher and the Journey…the Rest of the Story
Duo #1 Leah Crocetto, soprano and Arnold Rawls, tenor
Duo #2 Alexandria Shiner, soprano and Marjorie Bennett Stephens, soprano
Duo #3 Madison Leonard, soprano and Karen Brunssen, mezzo
Trio #4 Reginald Smith Jr., baritone, Monica Dewey, soprano and Everett McCorvey, tenor
Presenters: Arnold Rawls, Leah Crocetto, Marjorie Bennett Stephens, Alexandria Shiner, Karen Brunssen, Madison Leonard, Reginald Smith Jr., Monica Dewey, Everett McCorvey
5:00 p.m. to 6:00 p.m. - A Collaborative Conversation
Presenter: Andrew Harley and Friends
SUNDAY JUNE 28
1:00 p.m. to 6:00 p.m. - National Student Audition Finals
MONDAY JUNE 29
4:00 p.m. to 5:00 p.m. - CCM Teacher – Singer Panel
Join Edrie Means Weekly as she converses with one of her students and three other teachers and their students about student teacher dynamics, the realities of a career in CCM, and how singers are navigating the profession.
Duo #1 Edrie Means Weekly/Kaitlyn Maher
Duo #2 Louise Toppin/ Trice Be Phantom Magnetiq (William Trice)
Duo #3 Richard Lissemore/ Ereni Sevasti
Duo #4 Melissa Cross/
5:00 p.m. to 6:00 p.m. - Art Song Composition Award Winners Recital
     2019 Winner: Elemental Earth by Philip Lasser – Performed by Melissa Heath, soprano and Emily Williams, piano       2020 Winner: Here, Bullet by Kurt Erickson – Performed by: André Chiang, baritone and Kurt Erickson, piano
TUESDAY JUNE 30
5:00 p.m. to 6:00 p.m. - National Business Meeting and Installation of Officers
    Presiding: Karen Brunssen, NATS President
BREAKOUT SESSIONS
Pre-Recorded Breakout Sessions are available for viewing all day. Live sessions will be recorded and posted after the session concludes.      
ALL TIMES NOTED ARE EASTERN (Please adjust to your time zone accordingly)
FRIDAY JUNE 26
PRE-RECORDED SESSIONS
• Teaching Contemporary Music Theater 
Presenters: David Sisco, Laura Josepher
• Singers and Self Laryngeal Manipulation: What Singing Teachers Need to Know 
Presenters: Nicholas Perna, Josephine Alston, Sarah Pigott
• Research 101: How to Design Publishable Research Studies in Voice Pedagogy 
Presenter: Amelia Rollings
• Voice Masculinization and Voice Feminization: Vocalises for Trans and Gender Expansive Singers 
Presenter: Loraine Sims
• The Office: Voice Instructors' Work Environment and the Effects Upon Voice and Hearing 
Presenters: Yvonne Gonzales Redman, Lori Sonnenberg 
• Engaging the Community Through Vocal Chamber Music 
Presenters: Susan Hochmiller, Adam Cordle

• Navigating Higher Education 
Presenters: Allen Henderson, Randall Umstead, Bronwen Forbay, Jason Lester, Kyle Marrero, Amy Petrongelli, Todd Queen, Mario Martinez
LIVE SESSIONS - 3:00 p.m. to 4:00 p.m.

• Let's Make Music: Building a Long-term Singer/Pianist Relationship 
Presenters: Sonya Baker, Victoria Berneking-Cavendish, Caroline Schiller, Christy Lee
•Keeping Pop/Rock Voices Healthy on the Road 
Presenters: Matt Edwards, Marci Rosenberg, Marcelle Gauvin
*8 PM LIVE Q&A SESSION WITH BREAKOUT PRESENTERS FROM FRIDAY SESSIONS
SATURDAY JUNE 27
PRE-RECORDED SESSIONS
• Lifting the Curse of Knowledge in Voice Pedagogy 
Presenter: Melissa Treinkman
• Reimagining "Ach, ich fühl's": A Lecture-Recital on Ornamenting Mozart Arias 
Presenters: Mutsumi Moteki, Jennifer Bird
• Project 2020: A View of 21st Century Women Composers
Presenters: Jennifer Sgroe, Eric Sedgwick
• From Puccini to P!nk: Helping the Classically Trained Female Sing Pop 
Presenter: Timothy L. Carson
• Mini Recital #1 – My Sister's Keeper: The Songs of African American Women Composers 
Presenters: Marcía Porter, Minnita Daniel-Cox, Alexis Davis-Hazell, Rosalyn Floyd
• New Choices in Art Song Repertoire: Canadian Composers Emilie LeBel and Cecilia Livingston 
Presenters: Elizabeth McDonald, Kathryn Tremills, Emilie LeBel, Cecilia Livingston, Emily Martin
LIVE SESSION - 10:00 a.m. to 11:00 a.m.
• "Children Will Listen": Teaching the Child Singer in the Private Voice Studio 
Presenters: Dana Lentini, Jenevora Williams
LIVE SESSIONS - 3:00 p.m. to 4:00 p.m.
• Agents and Critics Panel Session 
Presenters: Romana Jaroff, Anne Midgette, Kathy Olsen
• "With a Little Help from My Friends": Collaborative Teaching in the Voice Studio 
Presenters: Christin Coffee Rondeau, Michelle Markwart Deveaux
*8 PM LIVE Q&A SESSION WITH BREAKOUT PRESENTERS FROM SATURDAY SESSIONS
 SUNDAY JUNE 28
PRE-RECORDED SESSIONS
• Women Singing Through Midlife, Menopause, and Beyond 
Presenters: Nancy Bos, Joanne Bozeman, Cate Frazier-Neely
• Developing the Undergraduate Collaborator 
Presenter: Jenna Braaksma
• Mini Recital #2 This session will include:
     Laura Kafka-Price and Tomasz Robak – "Singing in Polish for Non-Polish Singers: Karol Szymanowski's Rymy             dziecięce (Children's Rhymes) Op. 49 Song Cycle"
     Amy Kathryn Canchola and Colleen Kilpatrick – "Para qué recordar": Preserving the Legacy of Marìa Grever   
     Through Selected Vocal Compositions for Study and Performance
Presenters: Laura Kafka-Price, Tomasz Robak, Amy Kathryn Canchola, Colleen Kilpatrick
• Formalized Curiosity: An Overview of Six Years of Collaborative Research on Music Theater Singing and Training 
Presenters: Lynn Maxfield, Brian Manternach
• Boys' Changing Voices: The Research Evidence - What Does This Mean in Practice? 
Presenter: Jenevora Williams
• American Academy of Teachers of Singing 
Presiding: Mary Saunders Barton
• Mini Recital #3 This session will include:
     Byron Jones and Karen Walker – Michael's Letter to Mama: An Iconic Passage of LGBT Literature Set for Voice
     and Piano
     Gretchen Windt and Karen Cantrell – Female Voices for Equality Over the Centuries: Through the Guarded Gate

     Sabrina Warren – Dramatic Stories In An Intimate Setting: Exploring The Art Songs of Rachel DeVore Fogarty
   
Presenters: Byron Jones, Karen Walker, Gretchen Windt, Karen Cantrell, Sabrina Warren
• Mini Recital #4 – The Secret Ocean and Preach, Sister, Preach: An Introduction to Song Literature by American Composer Evan Mack
Presenters: Maribeth Crawford, Katherine Jolly, Evan Mack
LIVE SESSION - 10:00 a.m. to 11:00 a.m.
Composers Coffee and Conversation 
Presiding: Patrice Michaels and Lori Laitman
*8 PM LIVE Q&A SESSION WITH BREAKOUT PRESENTERS FROM SUNDAY SESSIONS
MONDAY JUNE 29
PRE-RECORDED SESSIONS
• Damn the Da Capo! Stylistic Considerations for Performing and Ornamenting Baroque Song 
Presenter: William Hudson
• Defining Evidence-Based Voice Pedagogy (EBVP): A New Framework 
Presenters: Kari Ragan, Lynn Helding, Lynn Maxfield, Kenneth Bozeman
• NATS BOOKS: The So You Want to Sing Series 
Presenters: Matt Hoch, Allen Henderson, Michael Tan, Elizabeth Blades, Brenda Smith, Kelly Garner, David Sabella, Sue Matsuki, Eli Yamin
• Mini Recital #5  This Session will include:
     Kristine Hurst-Wajszczuk and Denise Gainey – Lori Laitman's THE SECRET EXIT
     Tony Boutté and Zachary Wadsworth  – New American Voices: Championing the American Art Song
Presenters: Kristine Hurst-Wajszczuk, Denise Gainey, Tony Boutté, Zachary Wadsworth
• Cognition in the Time of Corona: Teaching Students How to Learn 
Presenter:  Lynn Helding
• Feminization and Masculinization of Singing Voices: Practical Tools to Shift Gender Perception 
Presenters: Liz Jackson Hearns, Brian Kremer
• 21st Century Songs by American and Canadian Composers 
Presenter: Victoria Holland
• Muscle Tension Dysphonia (MTD) and the Singer
Presenters: Lori Sonnenberg, Carla LeFevre
LIVE SESSIONS - 3:00 p.m. to 4:00 p.m.
• Change Your Fee Structure to Change Your Life! 
Presenter: Michelle Markwart Deveaux
• Engaging New Art Song Communities: The songSLAM
Presenters: Martha Guth, Erika Switzer, Mark Bilyeu, Clara Osowski, Kathleen Kelly, Tom Cipullo, Niloufar Nourbaksh, Theresa Plut, Felix Jarrar, Natalie Draper
*8 PM LIVE Q&A SESSION WITH BREAKOUT PRESENTERS FROM MONDAY SESSIONS
Student Sessions
FRIDAY JUNE 26
Eat, Sing and Be Merry: A Singer's Guide to Nutrition for Peak Performance in Singing
Presenter: Elizabeth Rotoff
Coaching Singers on Healthy Practice Habits Outside the Studio 
Presenters: Deanna McBroom, Lucinda Halstead
Musician Legalese: Understanding Contracts and the Law for Professional Singers, Teachers, and Composers 
Presenters: Jill Terhaar Lewis, Kevin Hackler
Country Singing 101 for Music Theater 
Presenter: Edrie Means Weekly
Versatility for Employability: Current Music Theater Training, Research and Practice
Presenters: Elizabeth Ann Benson, Dale Cox
SATURDAY JUNE 27
Warning: No Shoulders! Mapping the Arms to Free the Breath 
Presenter: Bonnie Draina
Singing for Better Lung Health with Breathe, Sing, Move! 
Presenters: Rachel Goldenberg, Jessica Demars
SongHelix: A 'Behind the Scenes' Look at the Online Hub for Art Song Discovery 
Presenter: Seth Keeton
Training Music Majors for a 21st Century "Mosaic Career" 
Presenters: Nancy Maria Balach, Brady Bramlett
SUNDAY JUNE 28
Biofeedback in Vocal Pedagogy: Real-time Success Using Mobile Application Technology 
Presenters: Heidi Moss, Meghan Dibble
Singers Need a Vibrant, Resilient Voice! Research-Based East/West/Alternative Medicines/Exercises that Optimize Vocal Health 
Presenter: Lucinda Halstead, Deanna McBroom
Teaching the Versatile 21st Century Cis-Female Music Theater Singer: Navigating the Filter 
Presenters: Kevin Wilson, Katherine Fuller

 "We're Gonna Go Through It Together!": Teaching Strategies for Functional Music Theater Group Voice Classes 
Presenter: Amelia Rollings
MONDAY JUNE 29
Winning the Mental Game: The Simple Solution to Performance Anxiety 
Presenter: Nicholas Pallesen
Customized Community Performances – A Win-Win for Your Students and Community 
Presenters: Susan Mohini Kane, Jeffrey Williams
How to Sustain a Broadway Level Show: I Got the Gig! Now What? 
Presenter: Zipporah Peddle
The SINGER SAVVY APP: Vanquish Vocal Fatigue 
Presenters: Theresa Brancaccio, Aaron Johnson
TUESDAY JUNE 30
Get Your Marching Orders - Bootcamp for Fall
PUBLISHER SHOWCASE SESSIONS
Publisher Showcases are presentations by publishers and companies who wish to introduce attendees to their newest publications, products or services.  This will be an opportunity for you to get to know more about a specific product or publication you are interested in, you can also visit their booth in the virtual exhibition hall. 
ALL TIMES NOTED ARE EASTERN (Please adjust to your time zone accordingly)
FRIDAY JUNE 26
1:00 p.m. – 2:00 p.m. – Exhibitor Publishers Showcase 
Presented by Plural Publishing
2:00 p.m. – 3:00 p.m. – Exhibitor Publishers Showcase 
Presented by RCM Certificate Program 
SATURDAY JUNE 27
1:00 p.m. – 2:00 p.m. – Exhibitor Publishers Showcase 
Presented by RCM Certificate Program
2:00 p.m. – 3:00 p.m. – Exhibitor Publishers Showcase 
Presented by  E.C. Schirmer - The Music of Tom Cipullo
SUNDAY JUNE 28
1:00 p.m. – 2:00 p.m. – Exhibitor Publishers Showcase 
Presented by Ipsion Music Press
2:00 p.m. – 3:00 p.m. – Exhibitor Publishers Showcase 
Presented by  Hal Leonard
MONDAY JUNE 29
1:00 p.m. – 2:00 p.m. – Exhibitor Publishers Showcase 
Presented by VoiceLessons.com
2:00 p.m. – 3:00 p.m. – Exhibitor Publishers Showcase 
Presented by  TBA
POSTER PAPER SESSIONS