The Roberta Stephen Scholarship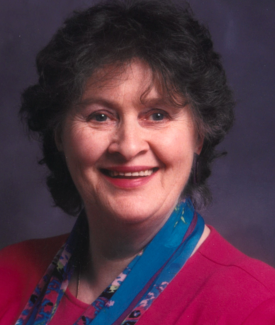 The Roberta M. Stephen Memorial Scholarship* is awarded at the National Association of Teachers of Singing (NATS) National Student Auditions (NSAs) for an outstanding performance of a Canadian art song in the college-age classical categories. (*This is one scholarship prize that will be awarded to one individual who is chosen from across the six college-age classical categories.)
NATS of Southern Alberta provided $5,000 CAD to seed the funds for the scholarship and commissioned the creation of a syllabus and resource center for Canadian music. These include song lists, recordings, and publishers. The syllabus facilitates selection of songs that are both age and pedagogically appropriate. The Vancouver Chapter of NATS is facilitating the awarding of this scholarship.
A fundraising campaign is underway to sustain this scholarship and expand its eligibility to other levels. It is hoped that a prize for Canadian music performance can ultimately be awarded at all levels of the NSAs. To contribute to this fund, Canadian citizens should visit the Vancouver Chapter of the National Association of Teachers of Singing. U.S. citizens can contribute using this form.
Named for the founder of the first Canadian NATS chapter, Stephen was part of a musical family from Southern Alberta. She held a master's degree in voice from the University of North Texas, and a bachelor's degree in composition from the University of Calgary. She received the highest award for her ARCT from the Royal Conservatory of Music and her associate's degree in music from the Western Board of Music (Conservatory Canada). Throughout her teaching career, Stephen's students were consistent award winners at the local, provincial, and national levels and many former students teach and perform professionally.
As a composer, Stephen was best known for her vocal works for children, her song cycles, and her vocal chamber music for professionals. She was one of four composers chosen for the first National Association of Teachers of Singing (NATS) Art Song Composition Award. Her music has been performed throughout North America, including New York City where "The Eye of the Seasons" for voice, piano and clarinet received critical acclaim. This work was commissioned by New Works Calgary for the opening of the Eckhardt Gramatté Hall in the Rozsa Centre at the University of Calgary. Many of her compositions are listed in the voice, piano and strings syllabi of major examining boards in Canada.
Stephen served as president and owner of Alberta Keys Music Publishing, president of New Works Calgary and the founder of Contemporary Showcase in Calgary.
In the early 1980s, a group of six voice teachers from Calgary, Alberta piled into a car, driving to Vancouver to take part in the NATS summer workshop. Stephen convinced this group to attend because of her previous positive experiences with NATS while completing her studies in Texas with John Large. Shortly thereafter, the first Canadian NATS chapter was founded in Calgary. This group further founded the first (Student NATS) SNATS group, originally intended to provide mentorship for students of NATS teachers.
Stephen was active as a teacher, composer, and publisher and passed away in July 2021, leaving a strong musical and pedagogical legacy. It is fitting to name this scholarship in her honor.