Introduce your school to 500 rising stars!
Reserve a College Showcase Booth at the National Conference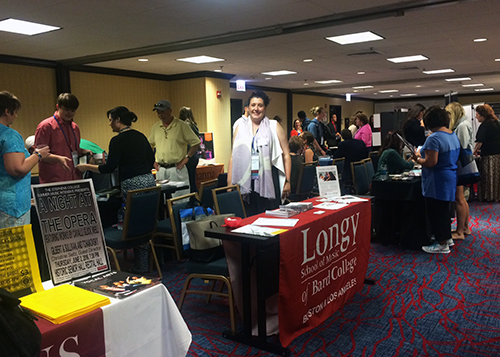 At each National Conference, the best young singers from across North America participate in the NATS National Student Auditions. After competing in student auditions in their local regions, these singers have earned a place to advance to the NATS National Student Auditions.
The College Showcase is an essential part of the event, taking place while students are arriving and registering for the competition, accompanied by parents, teachers and family members. With their sights set on continued success, students have a perfect opportunity to learn about the programs you offer. What better time could there be to meet these rising stars and introduce your school and its undergraduate and graduate programs?
Deadline: The deadline to reserve exhibit space is April 5, 2018.
College Showcase: Thursday, June 21, 2018 from 4:00 p.m. to 7:00 p.m.
Exhibitor set-up on Thursday, June 21st from 2-4 PM in Trinidad 1. Tear down from 7-8 PM.
More than 500 students, with their parents and teachers, will be in attendance. Introduce your school to these rising stars!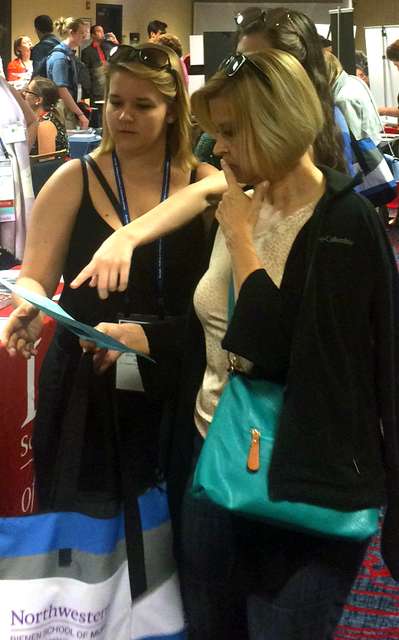 Details: College Showcase Package includes Table, 2 chairs, Student contact list, Student e-blast, and Student bag insert. Half-price rate for registered conference exhibitors!
RATES:
College Showcase Booth . . . . .$500
Exhibitor Discounted Price . . . .$250
Click the online form to get started. ADVERTISING & EXHIBIT FORM
For information on all our rates for exhibiting, advertising and more, click to view our Rate Cards.
Refund & Cancellation Policy: Cancellation requests will be honored through March 15, 2018. The NATS Executive Office must be notified of your intention to cancel in writing at the following address: 9957 Moorings Drive, Suite 401, Jacksonville, FL 32257, or by email (info@nats.org). Notice may also be sent by fax to 904-262-2587. Cancellations are not accepted by phone; they must be in writing. All refunds are subject to an administrative fee of $75.00 USD. Refunds cannot be applied to subsequent events and will be issued after the event has concluded.