NATS 2019 Winter Workshop
Featured Presenters
Michael Pinkerton 
Former chair, voice/opera, Music and Arts University of the City of Vienna
Topic – Auditioning in Europe: Music Theater and Opera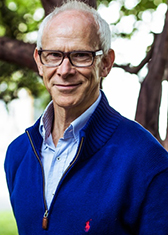 Michael Pinkerton is an internationally recognized educator, stage director, producer, artistic administrator, singer-actor, coach, and audition strategist. Well-known for establishing an innovative Opera Studies Master's Program at the Music and Arts University of the City of Vienna (formerly Konservatorium Wien), Pinkerton is highly respected for pioneering music theater training institutions throughout German-speaking Europe.
His stage directing repertoire encompasses over 60 Operas and Musicals from baroque to avant garde. Michael's productions are noted for their vivid characterizations, energetic stage movement, dynamic lighting, and clear story-telling. Highlights of his singing career include the classical character tenor roles, as well as numerous modern compositions.
Pinkerton has been closely associated with Vereinigte Bühnen Wien since 1989, when he assumed the leadership of the Theater an der Wien – Studio. He went on to become the Director of Artistic Production and later, the Artistic Director of Vereinigte Bühnen Wien - Music Theater Division. He was the Artistic Director for the German music theater company Stella Entertainment. In this capacity, he served as the artistic leader of Stella Entertainment's collaboration with the Walt Disney Theatrical Company in the co-production of The Hunchback of Notre Dame. Musicals under his supervision included Elisabeth, Cats, Joseph and the Amazing Technicolor Dreamcoat, Starlight Express, The Phantom of the Opera, Miss Saigon, Les Misérables, Beauty and the Beast, The Producers, Rebecca, Rudolf, Spring Awakening, and Roman Polanski's Dance of the Vampires.
Janelle DeStefano
Associate Professor, Director of Opera, Santa Monica College
Topic – Zarzuela: Spanish Operetta and Song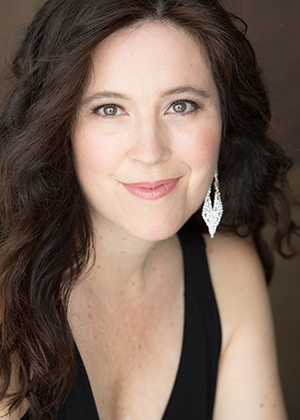 American mezzo-soprano Janelle DeStefano enjoys the entire gamut of classical singing, from opera and oratorio to recital and chamber music.
Praised for her "passionate delivery" and "rich seamless voice," she has appeared in concert with the Los Angeles Philharmonic; the Los Angeles Chamber Orchestra; Jacaranda Music at the Edge; El Mundo; Bach Collegium San Diego; the Los Angeles Master Chorale; and the Grammy Award Winning Los Angeles Guitar Quartet. Operatic roles include Romeo in I Capuletti e i Montecchi; Dido in Dido and Aeneas; Lucretia in The Rape of Lucretia and the title role in Bizet's Carmen.
A personal interest in zarzuela and Spanish art song led to Ms. DeStefano's European debut as part of the International Festival of Interpretation of Spanish Song in Granada, Spain. Her appearances with the Grammy®-nominated early music ensemble, El Mundo, received critical acclaim. Ms. DeStefano's portrayal of the gypsy, Maria, in La Alegria de la Huerta at the Jarvis Zarzuela Festival (available on DVD) was hailed as the "pick of the Chueca" by Zarzuela.net. Most recently, she was featured with the Los Angeles Guitar Quartet and LA Flamenco in performances of Manuel de Falla's Siete Canciones Populares and El amor brujo.
Ms. DeStefano can be heard on the spring 2018 Delos Label release of Mark Abel's Time and Distance, where she is featured on the song cycle The Ocean of Forgiveness, recently honored by NATS. Ms. DeStefano completed her DMA, with honors, from USC Thornton School of Music. She is currently professor of voice at Santa Monica College and Chapman University.
Carolyn Hague
Head of Master's program in Lied and Oratorio, Music and Arts University of the City of Vienna
Topic: Auditioning and Studying in Europe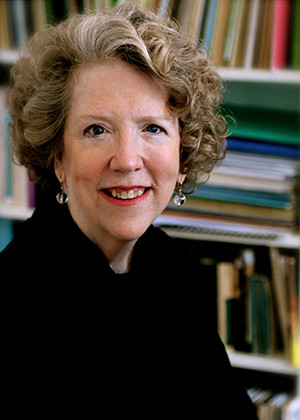 Carolyn Hague has been an active member of the music community in Vienna, Austria for more than 30 years. Ms. Hague heads the Master's program in Lied and Oratorio for singers and pianists at the Music and Arts University of the City of Vienna. She also teaches chamber music and piano at the Institute for European Studies in Vienna.
Prior to her appointment at the Music and Arts University in 2001, she was a faculty member of the Wiener Universität für Musik und darstellende Kunst for 13 years. During this time, Carolyn Hague was the vocal coach, as well as pianist, and teaching assistant for the Studio of Kammersänger Walter Berry. After Berry's retirement, she became the pianist/assistant to Kammersänger Robert Holl.
Hague was the head of the music staff of the Wiener Kammeroper from 1984 to 1987. In this capacity, she also served as pianist and coordinator of all the staff pianists for the Belvedere International Competition for Opera Singers. Other summer teaching and performing activities have included the Internationales Jugendfestspieltreffen in Bayreuth, the Fairbanks Summer Arts Festival, and the German for Singers and Vocal Coaches program at Middlebury College.
Recent activities include numerous master classes for the "Vienna – Language of Lieder" program sponsored by the Westminster Choir College of Rider University. With her husband, Michael Pinkerton, and Dr. Robert Barefield, she created and taught an "Intensive Music Performance Course for Vocalists and Collaborative Pianists" for the IES Center in Vienna. In July of 2015, she was invited to join the faculty of the first "Vienna International Masterclass for Lied Pianists" organized by the World Culture Networks.
Helen Tintes-Schuermann
Associate Professor of Music, Chair of the Music Department, Ave Maria University
Topic – German Operetta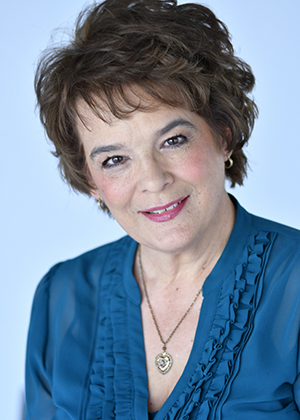 Helen Tintes-Schuermann is an accomplished singer-actress (contralto) and voice teacher-coach who performs regularly in opera, oratorio, concert and music theater. Recent performances include Messiah with the Ft. Myers Mastersingers, concerts with the Symphonic Chorale of Southwest Florida, a Puccini double-bill Suor Angelica (Zia Principessa) and Gianni Schicchi (Zita) with Fargo-Moorhead Opera, and Rigoletto (Giovanna) with Gulfshore Opera.
Tintes-Schuermann has performed throughout Europe and the United States and has given masterclasses in Austria, Spain, Finland, Estonia, Hungary, and China. She has served on the faculties of Northwestern University, the University of South Carolina (Columbia) and the Music and Arts University (MUK) of Vienna. Many of her students perform in opera houses and in music theater in Europe and the United States and serve as educators, arts administrators and liturgical musicians throughout the United States.
Tintes-Schuermann holds the Doctor of Music from Northwestern University and is currently Associate Professor of Music and Chair of the Music Department at Ave Maria University.
Frank Ragsdale
Associate Professor of Voice, Frost School of Music, University of Miami
Topic – Training Crossover Singers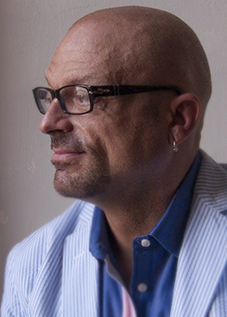 Frank Wayne Ragsdale earned degrees from Atlantic Union College, The Longy School of Music, and a Doctor of Musical Arts from the University of Miami. He teaches a variety of styles of voice including classical, music theater (legit, belt, and mix), pop, rock, and country. In 2014, while teaching at Oklahoma City University, he was awarded the university Full-time Faculty Excellence in Teaching Award, for which he was also a finalist in 2008.
Ragsdale's students have gone on to graduate programs at Eastman, Indiana University, The Cleveland Institute of Music, San Francisco Conservatory and Rice, and young artist programs including Florida Grand Opera, Seagle Music Colony, and Tri-Cities Opera. They have sung with Houston Grand Opera, Tri-Cities Opera, Opera Omaha, Glimmerglass, Florida Grand Opera, and Utah Festival Opera. They have been hired by some of the top theaters in the country such as Lincoln Center (Broadway), Longacre Theater (Broadway) Goodspeed Opera House, Paper Mill Playhouse, Forestburgh Playhouse, Casa Mañana, Dallas Theater Center, and Clinton Area Showboat Theater. 
Ragsdale has had a long and varied performing career in opera, oratorio, musicals, plays, and recitals throughout the United States, Canada, Australia, Europe, South Africa, the Middle East, and Central America. He serves on the faculty of the University of Miami Frost School of Music at Salzburg and is the Coordinator of the NATS National Music Theater Competition.
Jennie Morton
Wellness Professor, The Colburn School
Topic – Physical Challenges of the Crossover Performer
Jennie Morton, BSc (Hons) Osteopathy, MS Psychology, is a former ballet dancer, West End music theater performer, and professional singer who is now an Osteopath specializing in the treatment of performing artists. She also works as a performance coach for singers and actors, focusing on anatomical efficiency, embodiment of artistry, and rehabilitation from vocal injury.
Based in Los Angeles, California, she is the Wellness Professor at The Colburn School, adjunct faculty in the College of Performing Arts at Chapman University, is on the Board of Directors for both the Performing Arts Medicine Association (PAMA) and the Dance Resource Center (LA), and is on the Health and Wellness Committee for the International Society for Music Education. She is an Honorary Lecturer for the MSc in Performing Arts Medicine at University College, London, for which she co-wrote the syllabus, and she provides training workshops for medical and health professionals in the treatment of performing artists. Morton lectures internationally to artists, arts educators, and healthcare professionals on the subject of performance-related injuries, and provides treatment from her office in West Hollywood.
Morton is the author of three books: The Authentic Performer: Wearing a Mask and the Effect on Health; The Embodied Dancer: A Guide to Optimal Performance; and Dancing Longer, Dancing Stronger and is the founder of www.healthyperformers.com.