NATS Hall Johnson Spirituals Competition
Held every two years as part of the NATS National Conference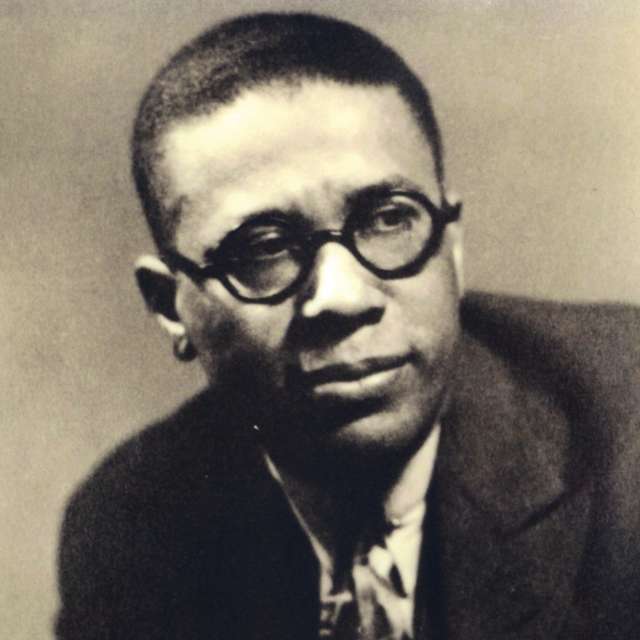 From the sponsor: The purpose of this competition is to restore authenticity to the performance of the classically-arranged Spiritual, one of America's unique contributions to world culture. Characteristics of Gospel and Jazz, styles that developed later but are far more popular and ubiquitous, have so corrupted Spiritual performance that authentic practice is in danger of being lost. The competition seeks further to promote the truth that Spirituals, like Art Songs, can be successfully performed by all people, not only by the African Americans who created them, and require only the same study that one devotes to any art song or aria. The competition wishes to encourage high excellence in the performance of this genre, and to this end, the Hall Johnson Collection at Rowan University will provide a cash award of $2,000 for the best performance of a Hall Johnson Spiritual at the biennial national convention from 2016–2036.
Hall Johnson (1888-1970) American conductor, composer and arranger
Awards
First Prize: $2,000
Other monetary awards for Second and Third Prize
Two winners also receive full tuition grants for the American Spirituals Intensive program at the Bay View Music Festival in northern Michigan. The American Spirituals Intensive is a seven-day program to study and perform repertoire from the American negro spiritual genre. The intensive residency is led by Dr. Everett McCorvey, Director of The American Spiritual Ensemble, Director of Opera at University of Kentucky, and Artistic Director of the National Chorale of New York. Highlights include coaching and preparation with Dr. McCorvey, rehearsals and performances of a concert focused on the American Negro Spiritual, and community outreach performances.
Official Repertoire
The official selections for this competition are listed below and are available in these sources:
Carl Fischer Hall Johnson Collection
(Note that additional selections are included in this collection that are not eligible for this competition)


Hal Leonard Digital Series – Hall Johnson Concert Spirituals
(Note that each selection is available in two keys) NATS and the Hall Johnson Estate are grateful for the assistance of Richard Walters and Hal Leonard Corp. for making available these previously inaccessible works.)


G. Schirmer - 30 Spirituals - Arranged by Hall (Francis) Johnson 
For High Voice    For Low Voice 
A collection of previously published spirituals in one volume

Repertoire List*
All music is available in the Carl Fischer "Hall Johnson Collection" (CF), the Hal Leonard Digital Series, "Hall Johnson Concert Spirituals" (HL), or G. Schirmer - "30 Spirituals" - Arranged by Hall Johnson (GS).  ONLY REPERTOIRE FROM THIS LIST MAY BE SUNG. Other selections in the above collections are not eligible for this category.  
Ain't Got Time to Die - HL
City Called Heaven - HL
Crucifixion - CF
Ev'ry Time I Feel de Spirit - HL, GS
Fix Me, Jesus - HL
Give Me Jesus - CF
His Name So Sweet - CF
Honor! Honor! - CF
I Been in de Storm So Long - HL
I Got To Lie Down - CF
I'm Gon'ter Tell God All o' my Troubles - CF
Le's Have a Union - HL
My God is So High - HL
My Good Lord Done Been Here - CF
Oh, Glory! - CF
Po' Mo'ner Got a Home at Las' - HL, GS
Ride On, King Jesus!- CF, GS
Roll Jerd'n, Roll - HL
Take My Mother Home - CF
Wade in de Water - HL
Witness - CF
*All works are annotated and analyzed in "The Concert Spirituals of Hall Johnson: An Annotated Guide to Interpretation and Performance," by Eugene Thamon Simpson. 
https://www.amazon.in/Hall-Johnson-Concert-Spirituals-Interpretation/dp/1495808424 
Eligibility
This competition will only take place in years leading up to a national conference in the summer of even years. Region auditions occur throughout the year with some regions holding the regional auditions in the Fall of the preceding year. 
| Category | Length of Study | Age Limit | Time | Repertoire: All repertoire is sung from memory |
| --- | --- | --- | --- | --- |
| HJ 7 | Post HS Undergraduate Students Only | 17-23 | 10 minutes | THREE contrasting selections from approved Hall Johnson spirituals repertoire.  |
All interested performers will apply for this category as part of regional student auditions with the top five regional singers advancing to the NSA rounds as with all other categories. Chapters are also eligible and encouraged to add this competition to chapter auditions. Where applicable Chapter auditions serve as qualifying rounds for advancement into region auditions.
Past Winners of the Hall Johnson Spirituals Competition
2022
First Place, Franklin Espinosa, Student of Lynn Eustis
Second Place (Tie), Matthew Merritt, Student of Barbara Hill Moore
Second Place (Tie) , Safiatou Souare, Student of Jessie Wright Martin
2020
First Place, Amber Merritt, Student of Louise Toppin 
Second Place, Austin Henry, Student of Jamie Van Eyck
Third Place Tyrese Byrd, Student of Grant Knox 
2018
First Place: Tres McMichael (Mid-Atlantic Region, student of Polly Cornelius)
Second Place: Jalen Smith (Southeastern Region, student of Toni Anderson)
Third Place: Kayla Linquist (Northwestern Region, student of Erin Guinup)
2016
First Place: Corinthia Sims (Mid-Atlantic Region, student of Lori Hicks)
Second Place: Prentiss Mouton (Southern Region, student of Loraine Sims)
Third Place: Stephan Wilson (Great Lakes Region, student of LaToya Lain)