Program  Special Events  Registration Hotel/Transportation  Marketing  NSA/Students 
55th National Conference - Special Events
SPECIAL CONFERENCE TOURS: 
Behind the Curtain with CIRQUE du SOLEIL
GRAND CANYON South Rim Motor Coach Tour
HOOVER DAM Express Motor Coach Tour 
Reserve your place for these exclusive activities - specially planned for Conference attendees.
Pre-Conference Workshops

- Friday, June 22 - 9 am - 1 pm


(additional ticket purchase required to attend - $55 each)

Breath Bootcamp with Deborah Birnbaum 
Harnessing Music's Superpowers to Heal, Change and Unite
Potentials of Modern Technology in Voice Teaching 
Teaching Outside the Gender Binary: Working with Transgender and Non-Binary Singers 
Concerts and Recitals
Opening Ceremony and Community Sing •  Alton Fitzgerald White • Stephanie Blythe and Christine Brewer NATS Competition Winners Concert  • Art Song Composition Award Recital 
Social Gatherings
Late Night NATS • NATS Leadership Luncheon • President's Reception • Intern Program Reunion 
SNATS Chapters Gathering • Gala Celebration Banquet
National Student Auditions (NSA) and Events for Students
College Showcase • NSA Semifinal and Final Rounds • Student Workshops
Guest Artists, Concerts and Recitals  
G. Phillip Shoultz, III, Associate Conductor of VocalEssence and leader of their community initiatives will lead us in a time of community song. For the first time ever all in attendance will have an extended time of singing together as a community. As part of this event we will celebrate BERNSTEIN AT 100, joined by special guest Jamie Bernstein as we sing Bernstein's "Make Our Garden Grow." Music for everyone will be donated by Hal Leonard.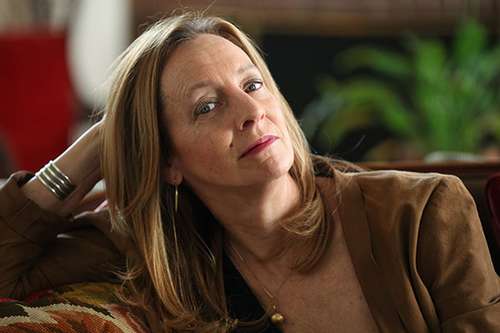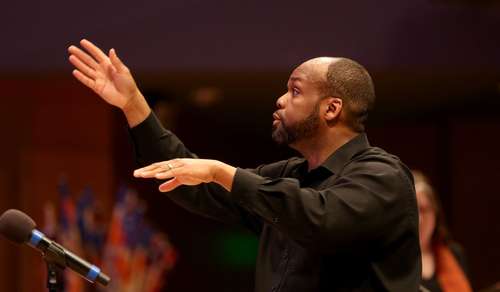 ALTON FITZGERALD WHITE with DAVID SHENTON, piano
In Concert! – June 23 at 8 pm
ADMISSION TO THIS CONCERT IS INCLUDED WITH YOUR FULL CONFERENCE REGISTRATION.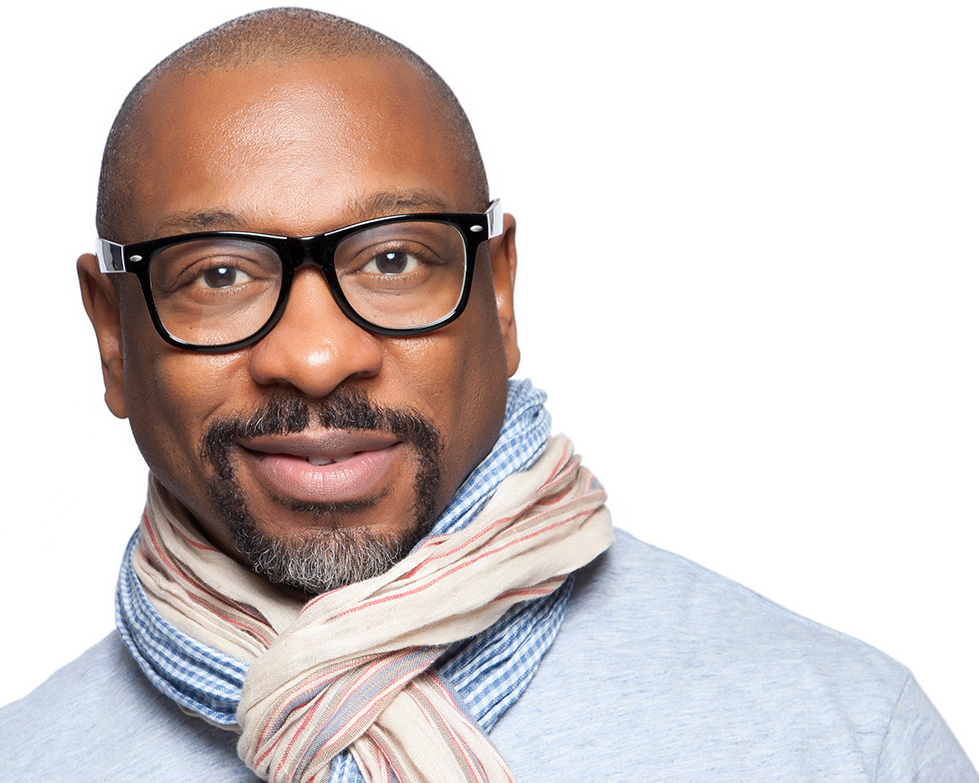 After completing a record-breaking 4,308 performances as King Mufasa in Disney's The Lion King on Broadway, Alton Fitzgerald White draws on his life and career with his recent biography, My Pride: Mastering the Challenge of Daily Performance, filled with secrets to fulfillment and joy in work and life. The "completely charismatic" performer has starred in such smash Broadway hits as The Color Purple, Ragtime, Smokey Joe's Cafe, Miss Saigon, and The Who's Tommy. Alton has performed concerts all over the world, including music from his critically-acclaimed CD, Disney My Way!, full of wonderful, re-imagined Disney classics. Info: www.altonfitzgeraldwhite.com 


English-born pianist, violinist, composer and arranger David Shenton has worked as a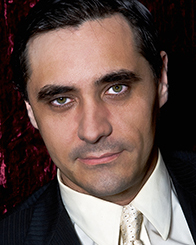 professional musician since the age of 14. Originally a concert violinist, David switched professions in his early 20s to become a concert pianist with an affinity (and great sensibility) for jazz and popular music. Within these diverse musical backgrounds David has had the utmost pleasure of collaborating with a host of wonderful performers.David is a member of the BMI Musical Theater Workshop and has written five staged musicals. He has also composed film scores, hundreds of original compositions, and produced countless arrangements and orchestrations. Info www.shentonmusic.com. 


A TICKET TO THIS CONCERT IS INCLUDED WITH YOUR FULL CONFERENCE REGISTRATION.
ADDITIONAL TICKETS ARE AVAILABLE NOW THROUGH THE UNLV PERFORMING ARTS CENTER BOX OFFICE.
ADDITIONAL TICKETS CAN ALSO BE PURCHASED ON-SITE AT THE NATS CONFERENCE REGISTRATION TABLE.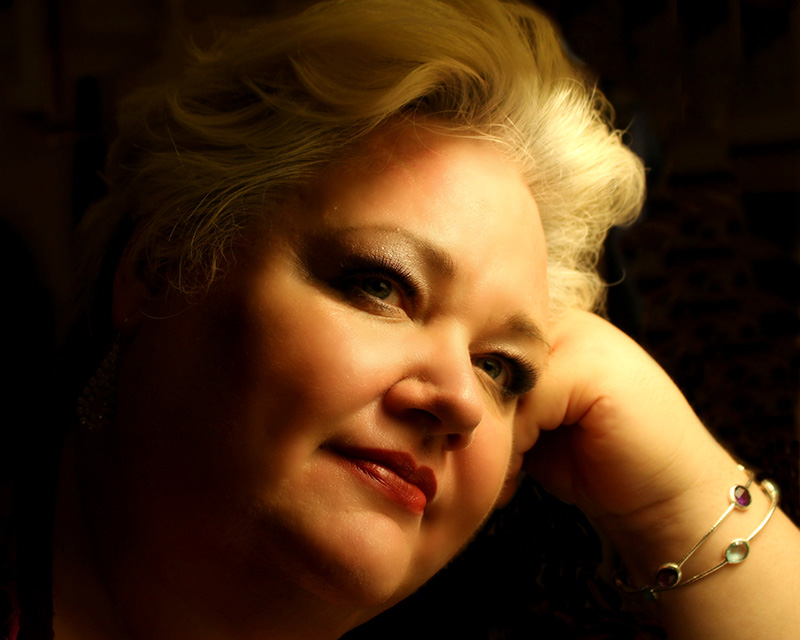 Mezzo-Soprano Stephanie Blythe is a renowned opera singer and recitalist who has been seen with the Metropolitan Opera, the Paris Opera, Lyric Opera of Chicago, San Francisco Opera, and many other premier opera companies. Blythe has appeared in PBS's Live from Lincoln Center broadcasts of the New York Philharmonic's performance of Carousel and her acclaimed show, We'll Meet Again: The Songs of Kate Smith. Her versatile performances had The New York Times raving "Stephanie Blythe, who can do anything, turned Carnegie's 2,800-seat Stern Auditorium into her personal cabaret haunt." Info: www.stephanieblythemezzo.com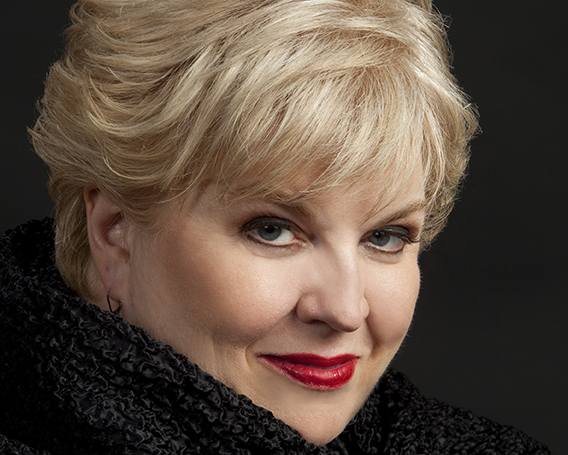 Christine Brewer is named one of the top 20 sopranos of all time (BBC Music). Her range, golden tone, boundless power, and control make her a favorite of the stage and a highly sought-after recording artist — one who is "in her prime and sounding glorious" (Anthony Tommasini, New York Times). Her appearances in opera, concert, and recital are marked by her own unique timbre, at once warm and brilliant, combined with a vibrant personality and emotional honesty reminiscent of the great sopranos of the past.  She has performed with leading orchestras and opera companies worldwide, and with the greatest conductors of our time. Info: www.christinebrewer.com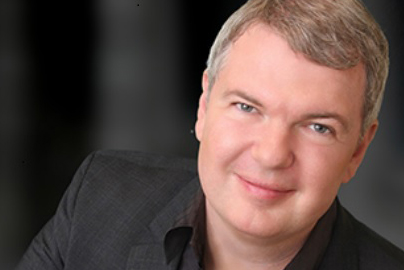 Lauded for his "sensitive and stylish" (The New York Times) and "superb" (Opera News) playing, collaborative pianist Craig Terry enjoys an international career regularly performing with some of the world's leading singers and instrumentalists. He currently serves as Music Director of The Patrick G. and Shirley W. Ryan Opera Center at Lyric Opera of Chicago, after having spent 11 seasons at Lyric as Assistant Conductor. Mr. Terry's discography includes three recently released recordings: Diva on Detour with Patricia Racette, As Long As There Are Songs with Stephanie Blythe, and Chanson d'Avril with Nicole Cabell. He was also featured in a Live from Lincoln Center national broadcast on PBS with Stephanie Blythe in 2013. Info: Craig Terry, piano 
NATS combines the winners of the 2016 NATS Artist Awards and National Music Theater Competition in a concert highlighting their collective talents. PROGRAM AND ARTIST BIOS
9:00 p.m. – Meet the Artists Reception Sponsored by NATS Foundation
Rachel Schutz, soprano (2016 NATSAA winner)
Hsin-Chiao Liao, piano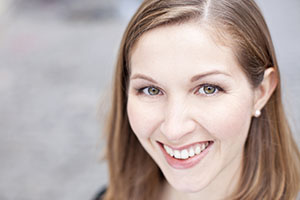 Hailed for her "diamantine high notes, witty characterization, and giddily delirious coloratura" (Boston Globe), Welsh-American soprano Rachel Schutz is increasingly in demand throughout the US, Asia and Europe for her sensitive and evocative performances and wide range of repertoire. She enjoys a multi-faceted career which includes opera, concert, and recital performances, and her upcoming engagements include Gretel (Hänsel und Gretel) with Stockton Opera and a performance of Schönberg's Second String Quartet with the Euclid Quartet. Info: http://www.rachelschutz.com 
Missy Wise, vocalist (2016 NMTC winner)
Jeffrey Poindexter, piano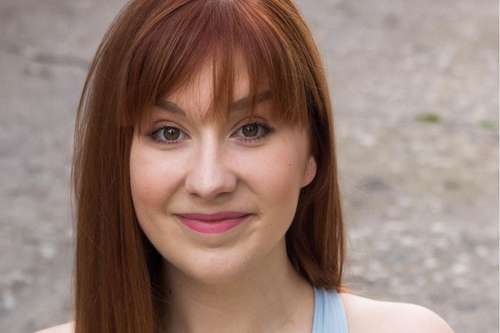 A Louisiana native currently based in Chicago, Missy Wise toured as a singer/songwriter for several years before digging her heels into the music theater industry. Her last self-written album (Issues) topped out at #12 on the iTunes singer/songwriter charts. Since making the career shift to a musical theater focus, Missy has found great success. Her recent credits include Big Fish with Big Noise Theater, an all-new reading of 24 Words: A Feminist Rock Musical, Into the Woods, and Bonnie & Clyde, as well as countless readings, concerts, and cabaret appearances. Info: www.missywise.virb.com 
Art Song Composition Award Concert
June 24 - 3:30 p.m. to 4:30 p.m.
Matt Boehler (2017 winner): Foursquare Cathedral (poems by Tod Boss) and  Benjamin C.S. Boyle (2018 winner) Spirits in Bondage (poems by C.S. Lewis)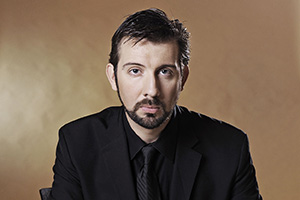 Foursquare Cathedral, a song cycle for bass-baritone and piano by composer and vocalist Matt Boehler, is a setting of selected poems from poet Todd Boss' critically lauded collection, Yellowrocket. Boehler is pursuing a M.M. in Composition at San Francisco Conservatory of Music while maintaining an active singing career. He recently earned first prize in the San Francisco Conservatory's Choral Composition Contest and the inaugural Pankonin Art Song Award.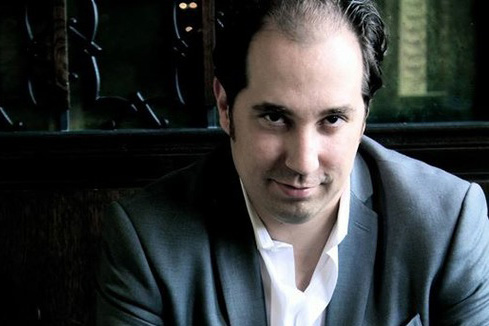 Benjamin C.S. Boyle's Spirits in Bondage is based on the poetry of C.S. Lewis and arranged for Baritone and Piano. Richard Pearson Thomas, who served as final judge of the 2018 competition, writes of Spirits In Bondage that "…the quality of composition, the variation in color, and the excellent writing for voice are all undeniable." Boyle's work encompasses a large variety of genres including opera, orchestral music, chamber music, choral music, art songs, and works for piano.  Works have been commissioned and performed by the Royal Concertgebouw Orchestra, Chicago Lyric Opera, Montreal Chamber Orchestra, the Kobe City Orchestra, the Crossing Choir and many others the world over. 
Social Gatherings
Late Night NATS: "The Great American Songbook" with Craig Terry
June 22 at 10 p.m.
Location: Havana Room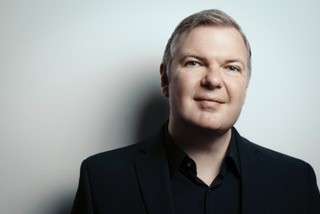 Time to let our hair down and sing the Great American Songbook with Craig Terry at the piano. Bring your own music or we will have a variety of anthologies available for a "SongbookAbend."
Now is your chance to say you sang in the famous Havana Room at the Tropicana!
Craig Terry enjoys an international career regularly performing with the world's leading singers and instrumentalists. Currently Mr. Terry serves as Music Director of The Patrick G. and Shirley W. Ryan Opera Center at Lyric Opera of Chicago after having served for eleven seasons at Lyric as Assistant Conductor.
Late Night NATS: Contemporary Commercial Music with Joey Singer
June 23 at 10 p.m.
Location: Havana Room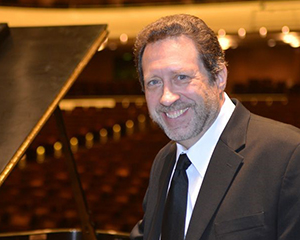 Join us for an unforgettable CCM-themed night with pianist, vocalist, conductor, composer and studio musician Joey Singer. For over a quarter century he has been touring the United States and abroad as music director for the legendary star of stage and screen, the Unsinkable Debbie Reynolds. He has worked with a host of others including Rosemary Clooney, Johnny Mathis, Steve Lawrence, Kenny G., Dame Shirley Bassey, Toni Tenille, Florence Henderson, Jackie Evancho, Kenny Loggins, Donna Summer, Carol Channing, Michael Feinstein and renowned music producer David Foster.
NATS Leadership Luncheon
June 23 - 12:00 p.m. - 2:00 p.m.
Location: Cohiba 8-9
This event is by invitation only.
This event is attended by NATS Board of Directors, Foundation Board Officers, and all NATS District Governors and Chapter Presidents. The NATS Leadership Luncheon is an important opportunity for chapter and district leadership to receive training in how NATS works as well as to provide input to national leaders and staff on the work of NATS. This will be your opportunity to network with other officers, ask questions, and learn!
President's Reception
June 23 - 6:00 p.m. to 7:30 p.m.
Location: Havana Room
This event is by invitation only.
Intern Program Reunion
June 24 - 12:00 p.m. to 2:00 p.m.
Location: Cohiba 8-9
This event is an opportunity for all those who have participated in past Intern Program events to gather together and catch up with one another. All past interns and master teachers are encouraged to attend. Everyone is encouraged to bring a lunch to the meeting; NATS will provide a drink and dessert.
SNATS Chapters and Students Gathering
June 25 - 12:00 p.m. to 2:00 p.m.
Location: Cohiba 8-9 

This will be an opportunity for all SNATS members and their advisers to get together to network, ask questions and talk about future plans for their chapters. Attendees will need to bring a lunch, and NATS will provide a drink and dessert.
Presiding: Alison Feldt, Vice President for Outreach.



Gala Celebration Banquet
June 25 - 7:30 p.m. to 11:00 p.m.
Location: Trinidad 1-3
Come join us for our Gala Celebration Banquet featuring the presentation of the NATS Lifetime Achievement Awards, a dinner buffet and music! Presiding: Linda Snyder, NATS President.