What's New > NATS Foundation 2021 Voice Pedagogy Award goes to Lisa Sain Odom
posted on 2:49 PM, March 11, 2021
The prize is awarded annually to a NATS member for the purpose of studying voice pedagogy and/or voice science.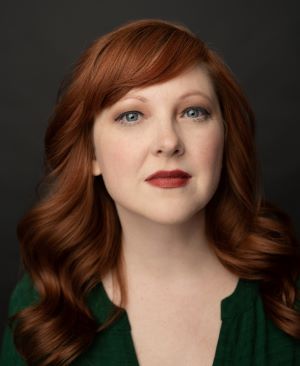 Lisa Sain Odom
Congratulations to Lisa Sain Odom, the 2021 recipient of the Voice Pedagogy Award from the NATS Foundation. The $500 prize is awarded annually to a candidate who is a member of NATS for the purpose of study at a seminar or workshop on voice pedagogy and/or voice science. The selection was made by a committee of NATS Foundation board members.
The award will be applied toward Odom's attendance at the Voice Pedagogy Institute, Rider University (July 26-30, 2021).
"I have always felt supported by NATS and its many programs for the continuing education of voice teachers," said Odom. "This award is just another way I feel this organization has championed me as a teacher and the education of my voice students. I am looking forward to the opportunity to spend an extended, focused time on the study of voice anatomy and science as well as its application in the studio — something that there is never time to fully explore in a short conference session or workshop. Thank you NATS!"
Odom is an opera and musical theatre singer and actor. As assistant professor in the department of performing arts at Clemson University, she teaches musical theatre, singing-related classes, and lessons. She holds degrees in vocal performance — a doctorate from the University of South Carolina, a master's degree from Converse College, and a bachelor's degree from Bob Jones University.
About Lisa Sain Odom
As an opera and concert singer, Odom has appeared with orchestras and opera companies, including the South Carolina Philharmonic, Foothills Philharmonic, Opera Carolina, Spartanburg Repertory Theatre, Opera at USC, Columbia Opera Guild, and the Bob Jones University Opera Association. Some of her roles include Papagena (Die Zauberflote), Isabelle/Madeline (The Face on the Barroom Floor), Musetta (La Boheme), Anne Page (The Merry Wives of Windsor), Monica (The Medium), and Miss Pinkerton (The Old Maid and the Thief).
An accomplished concert soloist, some of Odom's appearances include: soprano soloist in Mozart's Missa Brevis with the American Institute of Musical Studies in Graz, Austria; Ophelia in a concert version of Thomas' Hamlet with the South Carolina Philharmonic; featured soloist in the New Year's Eve Pops Concert with Foothills Philharmonic; featured soloist in an all-Gershwin concert with Fountain Inn Symphony Orchestra; and in the role of Anna in Kurt Weill's Seven Deadly Sins with USC Symphony and Ballet.
Odom enjoys performing new music and has premiered a variety of new works in concerts throughout South and North Carolina, including a set of gospel song arrangements by Dr. Jackie Griffin and several songs by Richard Williamson.
Odom founded and performs with the soprano trio, "The Blonde, the Brunette and the Redhead," currently singing opera, musical theater, and jazz in concerts throughout the Southeast. Equally comfortable in the world of musical theater, Odom has performed a variety of musical theatre roles, including Julie Jordan (Carousel), the Baker's Wife (Into the Woods), Chairy (Barnum!), Jeannie (Brigadoon), and Rose (The Secret Garden).
In addition to her stage work, Odom is a television and film actor who has appeared in a variety of independent films. She often appears as an actor or spokesperson in industrial films and commercials.
In 2007, Odom was a 2007 National Association of Teachers of Singing Intern and worked with acclaimed teachers of both classical and contemporary vocal pedagogy, such as Donald Simonson, Robert Edwin, Stephanie Samaras, and Jeannette LoVetri.
Odom has served as musical director or vocal coach for a variety of musical theatre productions, including Rent, Guys and Dolls, She Loves Me, 25th Annual Putnam County Spelling Bee, The Best Christmas Pageant Ever, Arsenic and Old Lace (stage director), Christmas Spectacular! and Barab's children's opera The Toy Shop (music and stage director).
She has taught classes in vocal pedagogy, diction for singers, beginning vocal technique, music history, musical theatre history, and opera scenes. In addition to her work at Clemson, she has served on the music faculties of North Greenville University and Western Carolina University.
Voice Pedagogy Award
Learn more information about the NATS Foundation Voice Pedagogy Award here along with a list of past award recipients. The annual application deadline is February 15 of the year in which the proposed seminar will take place.