SNATS CHAT - Building an Active SNATS Chapter
8:00 PM, April 24, 2022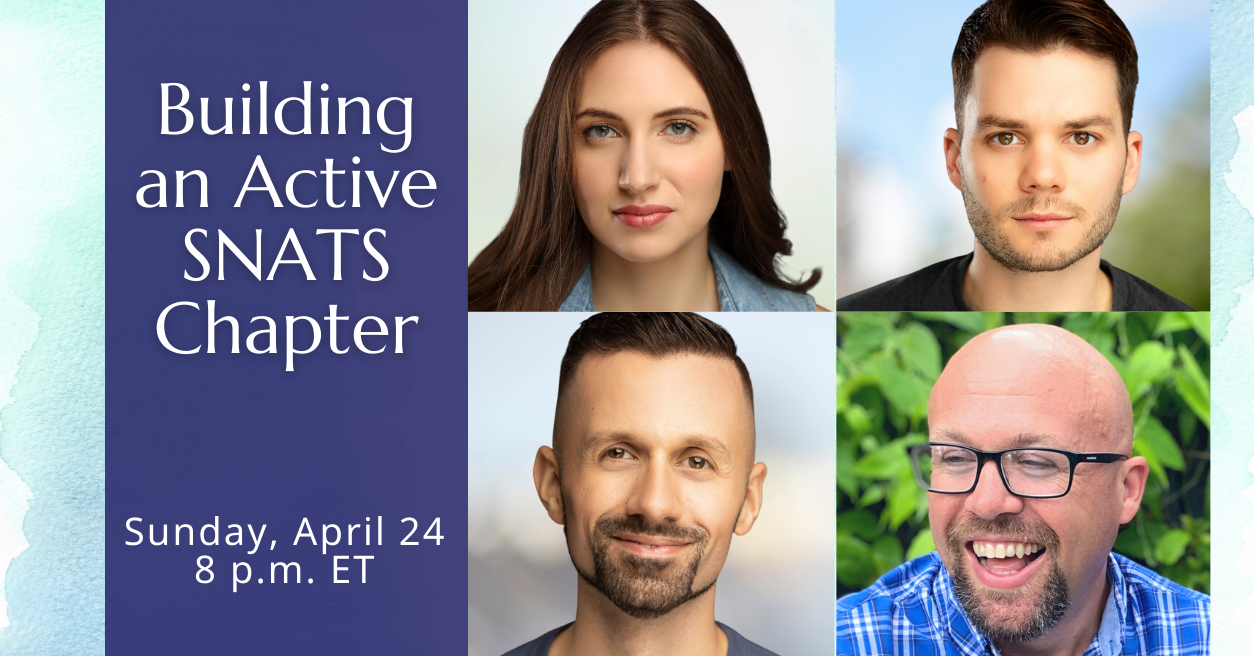 Topic: Building an Active SNATS Chapter
Guests: Nicholas Perna, Justin John Moniz, Christopher Sanders and Julia Anne Cohen
Host: Errik Hood
Date: Sunday, April 24, 2022 at 8 p.m. ET
Join host Errik Hood as he leads a virtual roundtable discussion about building a successful SNATS Chapter in your university or community. Panelists include Nicholas Perna, the incoming Vice President for Outreach, who oversees SNATS at the national level for NATS and representatives from the active and engaged SNATS Chapter at NYU Steinhardt: Justin John Moniz (advisor), Christopher Sanders, (president) and Julia Anne Cohen (vice president). This discussion will focus on how to start a new chapter, ways to organize student leadership, and ideas for fundraising and programming. Want to make sure we cover the topics that are important to you? Please fill out our Google form to let us know!
1. Please fill out this form to help organizers tailor the webinar. 
2. Then, please register for the webinar.