Webinar: On the Horizon
February 25, 2021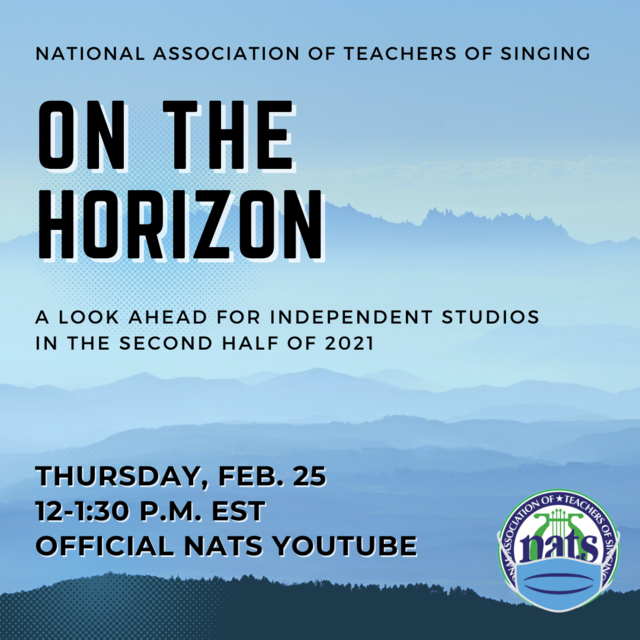 On the Horizon
A look ahead for independent studios in the second half of 2021
Join us for a free webinar where we will look ahead at independent studios for the second half of 2021. Our panel will explore ideas and share their plans from the perspective of independent voice teaching studios. NATS will live stream the webinar from noon to 1:30 p.m. ET on Thursday, February 25 on the 
Official NATS YouTube channel
, with the replay available immediately afterward. No registration required.
 WHO:
Amy Canchola
Melissa Cross
Jason Ferrante
Allen Henderson
Kelly Himes
Anna Lantry
Dana Lentini
Kimberli Render
Cynthia Vaughn
WHAT: Free webinar discussing planning for second half of the year
Based on what we know now and have learned, what do we think fall will look like for various segments of the singing industry? For independent studios?
What has the pandemic taught us about our industry?
What are some things we have learned and implemented that we might retain even after post pandemic life is reset?
What are some things we have shed that we hope will not return?
This and much more will frame our conversation.
WHEN: Thursday, February 25 from 12:00 p.m.-1:30 p.m. ET / 11 a.m.-12:30 p.m. CT / 9-10:30 a.m. PT