2015 Summer Workshop - Teaching Singing: Styles, Steps, and Stages
July 7 - 10, 2015
Workshop Schedule  l   Presenters  l   Lodging Information  l   Register Online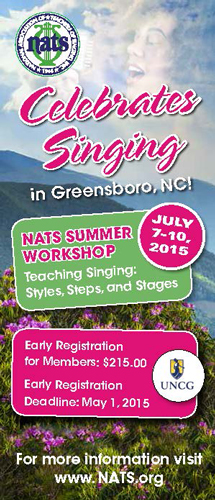 Hosted by University of North Carolina-Greensboro, this workshop offers sessions on some of the varied singing styles embraced by NATS teachers today. Gospel, rock, and classical singing styles will be addressed individually by well-known practitioners in these areas, as will healthy approaches to singing in all styles, especially for those vocal athletes who perform and teach in more than one. An exciting new NATS initiative at this workshop is a Mentored Teaching Pilot Project for those workshop attendees who want feedback on their teaching that is similar to that offered at the well-known NATS Intern Program. Mentor teachers will have been master teachers or interns in prior years. 
In addition to these outstanding sessions, the workshop will also feature:
The finals of the 2015 National Student Auditions


Mentored Teaching Experience – onsite at workshop
Kathleen Arecchi is the coordinator of this program. Workshop registrants will video one 60-minute lesson or two 30-minute lessons in their own studios with one or two of their own students. A mentor-teacher from the NATS Intern Program will view the video(s) and prepare an evaluation.  At the Workshop location (UNC Greensboro) the evaluator and attendee will be scheduled for a one-hour, in-person meeting to discuss the lesson(s) submitted. Evaluation topics may include lesson organization, teaching style, teaching of technique, selection and coaching of repertory. Enrollment will be limited to 32 participants. An additional fee of $50 will be charged. All participants must be registered for the workshop. Click here for more information
Lodging Information
Attendees have two outstanding lodging options for the 2015 NATS Summer Workshop - on-campus housing at UNC Greensboro or at the official workshop hotel, the Greensboro Marriott Downtown.
The Greensboro Marriott Downtown
304 North Greene Street
Greensboro, NC  27401
Hotel Website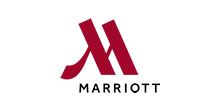 Special Attendee Room Rate: $125/night*
*Includes complimentary self-parking and discounted Internet service
Book Your Room Online 
-OR- call the hotel directly at 336-379-8000 to make reservations and ask for NATS rate.
Reservation Deadline: June 14, 2015-RESERVATIONS ARE NOW CLOSED.
UNC Greensboro On-Campus Housing
Campus Housing will be Suite Style Rooms (suites configured as either 4 single rooms/2 bathrooms or 2 double rooms/2 bathrooms). Due to UNCG policies and restrictions, only attendees 18 and older can reserve the campus housing rooms.
Every room is air-conditioned, with its own thermostat control
All buildings are ADA accessible and have a variety of ADA rooms available.
All buildings have expansive vaulted parlors in the center of each building. Modern, full kitchens are just a step away from the parlors. There is elevator access to upper floors.
Rates include one pack of linens (pillow, sheets, lightweight blanket, bath and hand towels) for your entire stay as indicated. If attendee needs additional linens, please bring them with you.
The DEADLINE to reserve Campus Housing was June 7. Registration is now closed.
Campus Housing Check-In and Campus Parking Information
Transportation
Airport Shuttle Service for Attendees for the 2015 Summer Workshop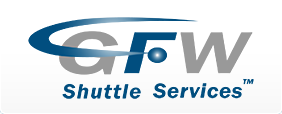 NATS has made special arrangements with GFW Shuttle Services to provide airport shuttle service for Pickup and Drop-off service from the GSO Airport in Greensboro, NC to the Greensboro Marriott Downtown, to the UNCG Campus and back.
Their website is:www.GFWSHUTTLE.com.
Attendees must make reservations in advance with GFW Shuttle Services by either contacting them at 336-310-1446 or email them directly at: jzimmer@gfwshuttle.com and they will email you back.  To receive the special discounted rate, you must use either one of these two options to reserve your airport shuttle.  Please mention when you call or email that you are with the National Association of Teachers of Singing Group and they will give you the special rate.
Special NATS Attendee Rate: $15 one way (does not include driver gratuity).
Shuttle From Hotel To Workshop Facility
A shuttle will run daily from the hotel to the workshop location on the UNC Greensboro campus.
Click here to see the complete shuttle schedule
About Greensboro
UNC-Greensboro Conference Visitor's Guide
Want to know more about the areas on and around campus? Where to eat? Food delivery options? Shopping? Campus transportation? Download the nifty Camps & Conferences Guide created by the UNCG Office of Housing and Residence Life. 
Other Resources
UNCG Campus Maps
Greensboro Visitor's Bureau
Featured Presenters

Matthew Edwards, Assistant Professor of Voice and Voice Pedagogy at Shenandoah Conservatory, author of the recently-published So You Want to Sing Rock 'n Roll: a Guide for the Professional, part of the new book series developed by NATS and Rowman and Littlefield Publishers.
A specialist in contemporary musical theatre singing styles, Matt's sessions will focus on heathy voice production when singing rock music while also addressing topics like rock music style periods, the impact of technology, and the importance of personality and branding. Visit his websites:
Visit Edwards' website: http://edwardsvoice.blogspot.com/ 
---

Trineice Robinson-Martin, Doctor of Education in Music Education at Teachers College, Columbia University, the M.M. in Jazz Studies at Indiana University-Bloomington, and the B.A. in Improvised Music Studies at San Jose State University. Based on her graduate research, she created a teaching methodology for developing a singer's musical style/interpretation in African-American, folk-based music styles. She is also the author of soon-to-be published So You Want to Sing Gospel: a Guide for the Professional, part of the new book series developed by NATS and Rowman and Littlefield Publishers.
Robinson-Martin will present workshop sessions on topics that range from the performance aesthetics and unique characteristics of Gospel music to the freedom of range and variety of sounds typical of Gospel singers.
Visit Robinson-Martin's website: http://www.drtrineice.com/about-me.html
---

W. Stephen Smith is known for his wholistic approach to training the classical singer. In Greensboro, he will combine lecture, exercises for all participants to explore, and a master class setting to share the approaches he uses in guiding singers to beautiful singing and compelling performances.   A member of the voice faculty at Northwestern University and also at the Aspen Music Festival, his students have performed leading roles in most of the major opera houses and concert halls around the world. Dr. Smith is the author of The Naked Voice: a Wholistic Approach to Singing.
Visit Smith's website: http://www.wstephensmith.com/index.html 
---

Wendy LeBorgne, Ph.D, CCC-SLP, co-author of The Vocal Athlete (Plural Pub. 2014), Director of the Professional Voice Center of Greater Cincinnati.
Linking classical voice pedagogy to that required in contemporary singing styles, Dr. LeBorgne will address the vocal and physiologic demands of CCM from a scientific and pedagogical perspective, share insights into current research and trends regarding the commercial music artist plus strategies to promote and maintain vocal wellness for a lengthy career. Important features will be demonstrations of the ways in which exercise physiology and motor learning principles can be integrated with existing voice training practices in training the contemporary commercial singer/belter. Co-author Marci Rosenberg, MS, CCC-SLP, will join LeBorgne for a session as well.
Visit LeBorgne's website: http://www.provoicecenter.com/wendy-leborgne-voice-pathologist-singing-voice-specialist 
---

Marci Daniels Rosenberg, co-author of The Vocal Athlete (Plural Pub. 2014)
Rosenberg is a singer, and a licensed speech language pathologist/research investigator at The University of Michigan, Vocal Health Center. A Voice and Singing Specialist, Ms. Rosenberg works clinically to rehabilitate injured voices.  After completing her undergraduate degrees in vocal performance and speech pathology, Ms. Rosenberg was a research fellow in the Voice and Speech Lab at The National Institute on Deafness and Other Communication Disorders before finishing her Masters degree in speech language pathology. Marci actively teaches workshops and lectures nationally in the area of vocal health, performance voice, managing vocal injuries, and application of kinesiology principals to voice therapy. She co-chaired the inaugural, international voice conference "Multidisciplinary Rehabilitation of the Performance Voice" in 2010. Ms. Rosenberg has served on faculty at the Contemporary Commercial Music Institute at Shenandoah Conservatory for speech pathology and vocal health. She is co-author of the newly published singing science text book The Vocal Athlete (LeBorgne & Rosenberg, 2014) and the companion book The Vocal Athlete: Application and technique for the hybrid singer (Rosenberg & LeBorgne, 2014; Plural Publishing). In additional to clinic activities, Marci continues to perform and also maintains a private voice studio.
Rosenberg will join her The Vocal Athlete co-author Wendy LeBorgne as a workshop presenter. Her session will focus on Motor Learning, a topic of relevance across all singing styles. 
Visit Rosenberg's website: http://www.uofmhealth.org/medical-services/vocal-health-center/our-team
Handouts: Motor Skills Assessment Tool - Nuts & Bolts of Semi-Occluded Exercises - OSHA Motor Learning -Semi-Occluded Exercises Vocabulary
Registration Fees
Registration Fees (includes on-site registration) 
NATS Member $265.00
Non-NATS Member $285.00
Non-NATS Member/Spouse/Joint Member or guest of registrant $ 225.00
Student (Non-NATS Member with valid student ID) $ 115.00
NATS Member (daily) $160.00*
Non-NATS Member (daily) $180.00*
Student (daily) $ 75.00*
All registration fees include complimentary parking at University of North Carolina-Greensboro.
*Daily rates are for Tuesday, Wednesday, Thursday, or Friday. If you wish to attend more than one day, you must purchase two days of registration.
Deadline to register online is June 17, 2015.
NATS Pilot Program - Mentored Teaching Experience
$50 per participant – limited to 32 registrations (must be registered for workshop to participate). The deadline to register for this program in June 10, 2015.
Cancellation Policy
Cancellation requests will be honored through June 7. The NATS Executive Office must be notified of your intention to cancel in writing at the following address: 9957 Moorings Drive, Suite 401, Jacksonville, FL  32257.  Notice may also be sent by fax to 904-262-2587. Cancellations are not accepted by phone or email.  
All refunds are subject to an administrative fee of $25.00 USD. Refunds cannot be applied to subsequent workshops. Refund & Cancellation Deadline is June 7.