Joanne Mouradjian
Style: World; Opera; Classical; Musical Theatre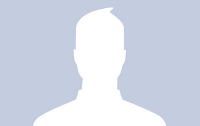 Title: Professor of Music in Performance
Bio:
JOANNE MOURADJIAN
Cranston, RI 02920
jmouradj@wheatonma.edu
VOICE: lyric soprano
EDUCATION: Master of Music in Vocal Performance at Boston University, May 1984. Elected member Pi Kappa Lambda, national music honor society. B. S. Music Education at Rhode Island College, May 1981, magna cum laude and Who's Who Among Students in American Universities and Colleges. Cantor Jacob Hohenemser award as outstanding graduating senior in music. Vocal Studies: Maria Spacagna 2001-present; Mark Aliapoulios 1997-2001; Ellalou Dimmock 1979-1995; Alice Pellegrino 1974-1979.
TEACHING EXPERIENCE: Assistant Professor of Music in Performance, Wheaton College July 2001-present, Instructor in Music Performance, Spring 1995-2001. Adjunct faculty in voice at Rhode Island College Spring 1990-present teaching Applied Voice, Elementary Music Theory, Language Orientation for Singers, Beginning Voice and Beginning Piano. Private studio voice teacher 1980 to present.
PERFORMANCE EXPERIENCE: Solos in Oratorio: Works including: J. S. Bach's Jauchzet Gott, Christmas Oratorio and BWV 79, Jesus Meine Freude, BWV 1 Wie Schoen Lauchtet Morgenstern, BWV 191 Gloria in Excelsis Deo, Magnificat and St. Johannes Passion; C.P.E. Bach Magnificat; Beethoven Mass in C; Brahms German Requiem; Britten Rejoice in the Lamb; Dubios Seven Last Words of Christ; Handel's Messiah, Israel in Egypt, Judas Maccabeus; Haydn's Harmoniemesse, Lord Nelson Mass, Paukenmesse, Theresien Messe; Mendelssohn's Lobegesang; Mozart's Requiem, Solemn Vespers, Exultate Jubilate, Coronation Mass in C, Regina Coeli KV 108, Regina Coeli KV 127; Rheinberger's Der Stern von Bethlehem, St. Saens Christmas Oratorio Schubert Mass in G; Carl Orff's Carmina Burana; Vivaldi Gloria, Magnificat; Vaughan Williams Dona Nobis Pacem; and the world premiere of Winslow Psalm Set with ensembles including: The Providence Singers, The Rhode Island Civic Chorale, the Greater New Bedford Choral Society, Sippican Choral Society, Swanhurst Chorus, the South County Chamber Singers, West Bay Chorale, Rhode Island College Chorus, and the Wheaton College Chorale.
Chamber Music: The Wheaton Consort, a baroque and renaissance ensemble for soprano, recorder, viola da gamba and harpsichord, 1998-2004.
Operetta: Lead soprano roles in Gilbert and Sullivan's Yeomen of the Guard, August 2002, H.M.S. Pinafore, July 2001, and Trial by Jury, July 2000 with director David Price at the Courthouse Center for the Arts; lead soprano roles in Sullivan's Princess Ida, 1997, The Sorcerer, 1996 and Patience, 1994 with the Ocean State Light Opera. Menotti's The Telephone, operatic scenes, completely staged with baritone Edgar Edwards in The Jed Vocal Ensemble, 1994-1996. Role of Christine in Webber's Phantom of the Opera, with the Rhode Island Touring Ensemble, Newport, Rhode Island at Belcourt Castle, 1996-1999.
Recitals: Solo recitals at: Carnegie Recital Hall, NYC: Rhode Island College Chamber Music Series, Wheaton College; Blithewold Gardens and Arboretum; southeastern Mass. University Music Guild Series; Boston Athenaeum; Jewish community Center; Providence College; Community college of Rhode Island, Wheaton College.
Popular Music: Good Friends, a vocal quintet specializing in Broadway, pop, jazz, swing and 5 part tight harmony a capella arrangements, 1987-2002.
Other: Soprano soloist at the First Church of Christ, Scientist, 1999-present; soprano soloist at Temple Beth-el 1983-present; soprano soloist at Mathewson St. United Methodist Church, 1979-1998.
VOCAL COMPETITONS: Regional: Winner in Pro Music Competition, recital presented in series at St. Vartan Cathedral, New York City; third place winner in the National Association of Teachers of Singing New England Auditions; a Mass. Finalist in NATSAA. State: Ray A. Gardiner Memorial Scholarship for Singers; winner of the first Newton Collegiate Scholarship Competition; Elwood S. Leonard Award; Alma Brewster Memorial Award.
WORKSHOPS AN ADDITIONAL TRAINING: NATS Intern program summer of 1998 at Austin Peay University, Clarksville, TN; Institute of Vocal Performance Pedagogy, Richard Miller, Oberlin Conservatory; Wesley Balk Opera Workshop, St. Paul, MN; Summer Session Westminster Choir college; Tanglewood – Phyllis Curtin Seminar; Oren Brown voice Seminar; Boris Goldovsky Opera Workshop; Richard Crittenden Opera Workshop; Saratoga Potsdam Choral Institute with Robert Shaw; Master class participant with Dalton Baldwin, Gerard Souzay, Margaret Harshaw, Joan Dornemann, Hans Hotter, Elena Doria, John Alexander and Dawn Upshaw. Most all NATS conventions attended as well as International Congress of Voice Teachers in Vancouver, Canada August 2005.
PROFESSIONAL MEMBERSHIPS: National Association of Teachers of Singing, Rhode Island Chapter 1985-present, Vice President 2003-present, R.I. secretary 1988-1996; Boston Chapter 1990-present; Rhode Island Chaminade Music Club, 1983-present Rhode Island Chopin Club, 2005-present.
Voice Type: Soprano
Music Styles Taught: World; Opera; Classical; Musical Theatre
Availability: I am currently accepting private students; I accept students through a college or university program
Contact Information
Studio