Kathleen Grammer
Style: Folk; Classical; Musical Theatre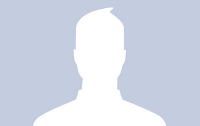 Title: Instructor
Bio:
Kathleen Grammer, mezzo-soprano, enjoys a diverse career as soloist, recitalist and teacher throughout the eastern United States and Minnesota.
In addition to one-on-one instruction and class voice, she has worked with numerous church and community choirs as section leader and clinician, working with organists/choir masters to enhance the choirs' understanding of healthful singing habits. She values the art of singing as a means for people of all ages to express themselves through music. Her philosophy of teaching is first and foremost a healthy and holistic approach to the use of the voice, giving students an understanding of the physiological aspects of singing as a foundation to explore the act of singing and the art form.
Ms. Grammer holds a Master of Music degree from Westminster Choir College, Princeton, New Jersey and a Bachelor of Music degree from Heidelberg College, Tiffin, Ohio. She was Lecturer in Voice at Muhlenberg College, Artist Faculty at Westminster Conservatory of Music, alto soloist and section leader at St. Thomas' Church, Whitemarsh, PA, served on the faculty of Summer Keys, Lubec, ME and the University of Southern Maine; was executive director of Friends of the Kotzschmar Organ and ChoralART. Currently, she maintains a studio in Scarborough, where she teaches voice and coaches executives. She is a member of NATS, Chorus America and Association for Consulting Expertise (ACE).
Voice Type: Mezzo-soprano
Music Styles Taught: Folk; Classical; Musical Theatre
Availability: I am available as a performer; I am currently accepting private students; I am available as a clinician or presenter
Contact Information
Studio