Jacqueline Garner
Style: Pop; Opera; Jazz; Folk; Classical; Musical Theatre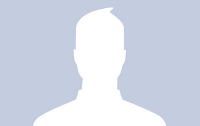 Bio:
Jackie Garner has had an active voice studio for over 30 years, specializing in vocal instruction for teens through adults. She is a member of National Association of Teachers of Singing and Music Teachers National Association. Her students develop healthy vocal habits and good vocal technique, learn to care for the voice, decrease tension, learn all genres of repertoire appropriate to ability and interest, sing in other languages, explore sight-singing, music history and theory, and improve self-confidence and stage presence.
Ms. Garner earned Bachelor of Music Education with vocal emphasis, and a Master of Music in vocal performance degrees from the University of Colorado, studied with John Paton, Berton Coffin, and participated in master classes with Hermann Reutter. Jackie taught elementary music grades 1-5 for two years in LaSalle, Co. Considerable choral experience includes a professional Barbershop Quartet, the Cherry Creek Chorale in Englewood, Co., Colorado Women's Chorale in Denver, Co., Voices West in Littleton, Co., and a select women's ensemble at St Andrew United Methodist Church in Highlands Ranch, Co. For several years Jackie conducted an adult women's chorale in Fort Morgan, Co., and several children's and youth choirs at First Plymouth United Church of Christ in Denver.
From 1978 to 2007, Jackie, along with her husband David, owned and operated D.J's Music Box, Ltd., a full-line retail music store in Denver, Co. The business was sold August 1, 2007, affording Jackie the opportunity to build up her voice studio.
Voice Type: Soprano
Music Styles Taught: Pop; Opera; Jazz; Folk; Classical; Musical Theatre
Availability: I am currently accepting private students
Contact Information
Studio