Deborah Prischmann-Gryniewicz
Style: Opera; Jazz; Folk; Gospel; Rock; Classical; Pop; Musical Theatre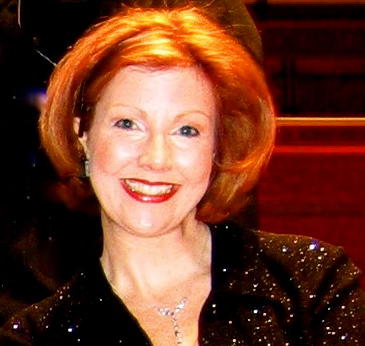 Title: Vocal Educator/Vocal Artist
Bio:
Deborah Prischmann Gryniewicz holds a Master of Music degree in Opera and Vocal Pedagogy from Temple University where she taught voice class for two years (GTA), and a Bachelor of Music Education (K-12) from the University of Arizona, studying with Igor Gorin of the Metropolitan Opera on full Vocal Scholarship. A Voice Faculty member at the University of the Arts in Philadelphia for several years she was the founding Director/Instructor of the Meadowlark Vocal Studio in Doylestown, PA for 20+ years. Deborah served as the Vice President of the Southern Arizona Chapter of the National Association of Teachers of Singing in Tucson. She is the Director/Instructor of the Jubilant Voice Studio in Tucson, AZ. As a Vocal Clinician, Deborah presents Vocal Seminars for Colleges, (including Lafayette College), junior - senior high schools and churches. She adjudicated for the NATS Eastern Region Conference student auditions at Westminster Choir College and West Chester University.
Vocal coach and directing credits include: the Philadelphia Opera Children's Chorus for La Boheme, the Bucks County Playhouse Equity Summer Theater, CB West High School musical West Side Story, Musical Arts Academy of Bucks County Youth Chorus, Newtown Arts Company's Narnia, Doylestown United Methodist Church, Central Schwenkfelder Church, Calvary Chapel of Chalfont, Light The Way Church and was the embedded private voice teacher at Marana High School.
As a professional vocal artist, Deborah has performed throughout the US in Opera, Oratorio, Off-Broadway NY, and on Carnivale Cruise Lines. A featured soloist of the "Voices of the Pops" with Peter Nero and the Philly Pops from 2001 – 2006 performing regularly at the Kimmel Center, the Mann Music Center in Philadelphia and on ABC television. Deborah can be heard as a studio vocal artist recording for such labels as Glory Sound, Shawnee Press, and regularly for Alfred's Music with singers from the New York Voices, Fred Waring's Pennsylvanians, and the Voices of Liberty of Disney World. She is the founder of JUBILANT VOICE MINISTRIES, a non-profit outreach ministry of music and drama. As a concert soloist, keynote speaker, composer and writer she performs in many venues. Deborah is the producer, writer, composer and performer in the musical dramas Daughters Of The King and Children Of The King. As a songwriter, Deborah has produced 4 albums of her original music promoted on her website www.jubilantvoice.com. She is listed in the Marquis Who's Who in America for her outstanding achievement in the field of music and Life Time Achievement Award (2017). Deborah was honored at Council Rock high school (2010) receiving the lifetime achievement award in the Performing Arts.
Voice Type: Mezzo-soprano
Music Styles Taught: Opera; Jazz; Folk; Gospel; Rock; Classical; Pop; Musical Theatre
Availability: I am available as a performer; I am currently accepting private students; I offer lessons in a group environment; I am available as a clinician or presenter; I accept students through a college or university program
Contact Information
Studio