Jacalyn B Kreitzer
Style: Opera; Classical; Musical Theatre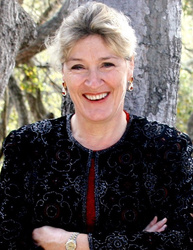 Title: Professional Mezzo, Adjunct Lecturer in Music, Cal Poly SU, Vocologist
Bio:
JACALYN KREITZER , Mezzo-Soprano jkreitze@icloud.com www.jkreitzer.com 20214 Archie Briggs Rd. Bend, OR 97703 805-234-2048 Barrett Agency, NY Adjunct Prof-Voice-Perf. Cal Poly State Univ. Founder, Cal Poly Student Opera Theatre
~A 1974 graduate of Bend Senior High, Mezzo-Soprano JACALYN KREITZER began her professional career when she stepped in for ailing soprano Felicity Lott to sing the orchestral transcription of Schoenberg's "String Quartet #2 in F# minor" with Simon Rattle and the Los Angeles Philharmonic. She sang leading roles in Europe for many years, including Brangane with Montserrat Caballe and Peter Schneider at Teatro del Liceu, Erda at Deutsche Oper Berlin, and Fricka and Rossweise with Chatelet Opera Paris, Jeffrey Tate conducting. She was with the Metropolitan Opera for four seasons, and can be heard as Rossweisse in "Die Walkure" on Deutsche Grammophon, James Levine conducting.
~Ms. KREITZER performed with some of the great opera houses and symphony orchestras, including New York City Opera, Barcelona, Spoleto, Geneva, Chicago Lyric, San Francisco Opera, Dublin Grand, Los Angeles Music Center Opera, Seattle Opera, the St. Paul Chamber Orchestra, Pittsburgh Symphony, Kansas City, Los Angeles Philharmonic, the Minnesota Orchestra, Prague National Symphony, Pasadena, and the Kronos, American, Mendelssohn and Sequioa String Quartets. Her colleagues on stage have included Matti Salminen, Marti Talvela, Thomas Hampson, Frederica von Stade, Christa Ludwig, Hannah Schwarz, Debra Voight, Jessye Norman, William Johns, Rene Kollo, Siegfried Jerusalem, Montserrat Caballe, Eva Marton, Leonie Rysanek, Dame Gwendolyn Jones, Susan Graham, and James Morris. She has performed over 40 operatic roles, including Erda, Fricka, Waltraute, Norns, Azucena, Amneris, Ulrica, Vitellia, Sosostris, Ericlea, Princess Bulkonskaya, Brangane and the Contessa in Adriana LeCouvreur.
~She has been privileged to work with conductors Simon Rattle, Zubin Mehta, Loren Maazel, Leonid Grin, Hugh Wolff, Luciano Berio, Jeffrey Tate, Edo de Waart, Pierre Boulez, Jorge Mester, Ajmone-Marson, Bartoletti, Christopher Keene, Hermann Michael, Valery Gerghiev, James Levine, David Zinman, William McGlaughlin, Isaiah Jackson, Kent Nagano, Bruno Ferrandis, Theodore Kuchar, and James Conlon, performing the works of Bach, Brahms, Verdi, Wagner, Handel, Ravel, Hahn, Menotti, Strauss, Messian, Berlioz, Berio, Mozart, Prokoviev, Bernstein, Stravinsky, Ravel, de Falla, Britten, Tchaikovsky, Vaughn-Williams, Schoenberg, among others. In addition to her operatic roles, Ms. Kreitzer performs an extensive amount of works in recital.
~In her CARNEGIE HALL debut, MS. KREITZER sang Brangaene in Wagner's TRISTAN UND ISOLDE with Lorin Maazel and the Pittsburgh Symphony at Carnegie Hall, and she recorded the "Mother" in Gian-Carlo Menotti's "The Consul" in Spoleto, Italy for Chandos (directed by Menotti) conducted by Richard Hicox. In Prague she sang Verdi's Requiem and the Bach Magnificat with Prague Radio Symphony, James DePreist and Tamas Vasary conducting. Other Orchestral engagements include "Jocasta" in Stravinsky's"Oedipus Rex" with Leonid Grin and the San Jose Symphony; Beethoven's 9th Symphony with Hermann Michael in Phoenix; Prokoviev's "Alexander Nevsky" with Fresno Philahrmonic, Theodore Kuchar conducting; "Oedipus Tex" with Peter Schickele and his P.D.Q. Bach Troupe; the premiere of Garry Eister's "re.E.O. 9066", Kent Nagano conducting; a Missa Solemnis with Toshiyuki Shimada; Mahler 2nd in Portland, OR with James DePreist, and the contralto solo "O Mensch" in Mahler's 3rd symphony in Phoenix, Christof Perick conducting. She sang Kostelnichka in Jenufa with Richard Westerfiled conducting, mezzo soloist in Duruffle's "Requiem", Mahler's "Songs of a Wayfarer" and Prokoviev's "Field of the Dead" with Maestro Bruno Ferrandis, Mozart's "Requiem" with Kuchar and the Reno Chamber Orchestra. Her "Kreitzer/Davies/Nagano trio performed in Carnegie's Weill Hall, Japan's Baraacksalle Hall with works for mezzo, Cello and piano. Ms. Kreitzer was mezzo soloist with the Colorado Mahlerfest, performing Maria Aegyptica in Gustav Mahler's "Symphony of a Thousand", James Conlon conducting.
~She has recorded with Deutsche Grammaphon, Teldec, Claves, and Chandos, and is the recipient of prestigious awards, including the Flagstad Wagnerian Singer Award, 1st prize winner in the New York Liederkranz competition, an Astral Foundation Grant and a Sullivan Foundation Grant. She is featured in "Who's Who" and has been a panelist on the Opera America symposium held annually nation-wide. Jacalyn was mezzo soloist in Earl Kim's "Three French Songs" with the Mozaic Festival and Director Scott Yoo, and Verdi's "Requiem" and Mahler's "Lieder eines Fahrenden Gesellen" with the San Luis Obispo Symphony. ~Jackie is an "Excellence in the Arts" honoree for San Luis Obispo, California, and was Artistic Advisor for OperaSLO and a teacher of Applied Voice at Cal Poly State University San Luis Obispo for 24 years. She is the Founder & Producer of Cal Poly Student Opera Theatre, collaborating with OperaSLO. Jackie now leads Master Classes and Adjudicates for Classical Singer NY, universities, and National Music Teachers Association, and is a Sunriver Music Festival Young Artist Scholarship adjudicator. Dated January 2022
\nAfter a 25 year and on-going singing career across the United States and Europe, I have joyfully and lovingly taught for many years, and choose to continue to do so now. \n \nI am proud to pass on the gentle, loving, great traditions of teaching given to me by my dear and beloved teacher, Herta Glaz, and coaches across the states and Europe. I have studied carefully to be able to help further professional voices, help to repair injured voices, and strengthen voices for healthy belt performance. \n \nIn addition, I coach third line, subtext, beginning musicianship and movement, and critique monologues. Lessons are recorded, and documents explaining practice technique and all aspects of vocal performance are provided. It is important to give students the tools to help teach themselves. \n \nI am a "holistic" and positive teacher, and believe learning the proper technique of bel canto singing can help repair the life and health problems which sometimes prevent my students from living and singing joyfully, and I feel it is important to do my best to give students the tools to help teach themselves. \n \nAs a lecturer in voice at California Polytechnic State University, I founded and direct the Opera Workshop and performance classes and try to guide graduating and advanced students to move on in life, into careers and graduate programs. \n \nAs a studio teacher in a small town, I feel my responsibility is to help students find a way to fulfill their singing desires...whether it's helping a young pre-high school or high school student audition for local musical theatre productions, or prepare young adults for college entrance, or help other age groups find joy and healing in singing, through the church, the local choirs, or for fun!
Voice Type: Mezzo-soprano
Music Styles Taught: Opera; Classical; Musical Theatre
Availability: I am available as a performer; I am currently accepting private students; I am available as a clinician or presenter; I offer lessons in a group environment; I accept students through a college or university program
Contact Information
Studio