Elaine Lemieux
Style: World; Pop; Opera; Folk; Rock; Classical; Musical Theatre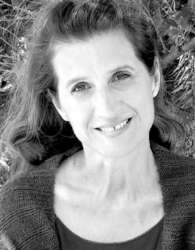 Title: Voice Teacher, Voice Facilitator,
Bio:
Originally from Montreal, Canada, Elaine Lemieux, mezzo-soprano, received her Bachelor's and Post-Master's degrees in voice at the University of Montreal. She also studied voice in San Francisco under the direction of Jane Randolph. Her talents have been recognized by grants and bursaries from the Government of Quebec, the magazine "Aria", the Banff Center for the Arts. She has participated in many vocal and theatrical programs across Canada such as the Banff Center for the Arts. Elaine has performed in several broadcasts as a soloist on CBC Radio (Canadian Broadcasting Corporation). She sang three years for the Opera de Montreal Chorus.
She performed two new works by composer Ilya Levinson, Voices of Absence and To Be "Z" de Vie with Momenta Performing Arts Company. She soloed on many occasions at Preston Bradley Hall of the Chicago Cultural Center for the Juliani Ensemble. Since 2001, she has been a section leader for Winnetka Congregational Church and had the privilege of singing in England in the cathedrals of St-Albans, Lichfield, and Salisbury as as soloist. Elaine also presented several recital called "French Musical Journey" at the Alliance Française of Chicago presenting music by 20th century French composers.
Elaine has been teaching singing for more than 20 years.  As a music lover and voice teacher, she feels that her responsibilities are to help young children, teenagers and adults to discover their vocal and singing abilities in a natural and healthy manner.
After five years of training in the Musicianship and Leadership Program (MLP) of the Music for People organization, Elaine has now graduated. Music for People was created by cellist David Darling (Grammy Award winner) and flutist Bonny Insull. This program focuses on musical improvisation and self-expression.  
In addition to her music training, she also has a degree in Graphic Design and has been an illustrator for children's books.
You can also find more information on Elaine's website at: www.voix-de-vivre.com
Voice Type: Mezzo-soprano
Music Styles Taught: World; Pop; Opera; Folk; Rock; Classical; Musical Theatre
Availability: I am available as a performer; I am currently accepting private students; I offer lessons in a group environment
Contact Information
Studio