Candace Ford
Style: World; Pop; Jazz; Folk; Rock; Classical; Musical Theatre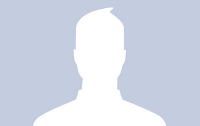 Title: Voice Teacher
Bio:
Take your voice to the next level with quality, personalized vocal instruction in an encouraging atmosphere. Whether you're an experienced singer or just starting out, voice lessons will improve your technique and ease of singing, eliminate vocal breaks, expand your range and give you confidence in your singing.
Candace's studios are located in Hermosa Beach for lessons in the South Bay and in Santa Monica. Long-distance students take advantage of telephone or Skype lessons via two-way computer cameras. Lessons available for ages 9 to adult - beginners through professionals.
Sharing the gift of music with others is my passion. It is an honor and a blessing to nurture the talents of another person, and to see that person grow and bloom.
Voice Type: Soprano
Music Styles Taught: World; Pop; Jazz; Folk; Rock; Classical; Musical Theatre
Availability: I am currently accepting private students; I offer lessons in a group environment
Contact Information
Studio