Rachel Barnard
Style: Pop; Opera; Jazz; Folk; Gospel; Classical; Musical Theatre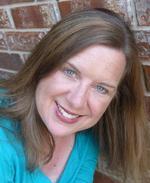 Title: Adjunct Professor of Music
Bio:
Rachel Barnard has performed in opera and musical theatre throughout the Northeast and Oklahoma. She has sung in recital and concert in New York at such venues as Carnegie Hall and Avery Fisher Hall; as well as in Atlanta, Boston, and throughout Oklahoma. Most recently she has soloed with the Oklahoma Symphonic Band and Canterbury Voices.
Ms. Barnard received her Bachelor of Fine Arts in Opera Performance at Purchase College (SUNY Purchase) in New York, and her Masters of Music in Vocal Performance at Oklahoma City University. Before moving to Oklahoma she lived in New York City where she performed in regional opera and professional choruses.
Rachel Barnard has been teaching voice at Oklahoma City University's Wanda L. Bass School of Music for close to twenty years. Her studio graduates have performed on Broadway, in Chicago and Los Angeles, with Disney in Orlando, Europe and Tokyo, and other venues across the US and worldwide. In 2016 she received the Excellence in Teaching Award for adjunct faculty from OCU's Center for Excellence in Teaching and Learning. She lives in Edmond with her husband Tim, their two teenagers Cooper and Erin, and their labra doodles Bo and Margo.
Voice Type: Soprano
Music Styles Taught: Pop; Opera; Jazz; Folk; Gospel; Classical; Musical Theatre
Availability: I am available as a performer; I am currently accepting private students; I am available as a clinician or presenter; I offer lessons in a group environment; I accept students through a college or university program
Contact Information
Studio