Catherine Gardner
Style: Opera; Classical; Musical Theatre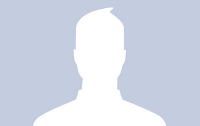 Title: Assistant Professor at East Carolina University School of Music
Bio:
Soprano Catherine Gardner has been praised for her embodied singing and dramatic range in both art song and opera. Her recent performances include a concert version of Strauss' Four Last Songs and an improvisational version of Shostakovich's Ophelia's Song with modern dancer and cellist at Gallery 345 (Toronto), singing Villa Lobos' Bachianas Brasileiras with the University of Toronto Cello Ensemble (led by Shauna Rolston), a solo recital of night songs with pianist Lara Dodds-Eden (Walter Hall, University of Toronto) and performing Canadian-Polish composer Norbert Palej's The Poet and the War as part of Pianofest at the Burdock (Toronto).
Catherine is equally comfortable in operatic and concert repertoire. Highlights include Barber's Knoxville: Summer of 1915 (St. Andrews University Orchestra), Rutter's Magnificat, (Baltimore, Maryland) Handel's Messiah,"Countess Almaviva" in Mozart's Le Nozze di Figaro (COSI, Italy and The University of Western Ontario), Strauss' Four Last Songs (in recital, at Gallery 345 and at The Arts and Letters Club), Faure's Requiem (Stratford, ON), Mozart's Mass in C Minor (Stratford Summer Music), Schubert's Mass in Bb and Mozart's Mass in C Major (Detroit, Michigan). She has also premiered several roles including "Gertrude" (Mark Richard's Hamlet, Stratford Summer Music), "Teresa" (Daniel Crozier's The Reunion, Peabody Conservatory), "Ophelia" (Amy Kirsten's Ophelia Forever, Peabody Conservatory), "Madame X" (Bill Miller's The Rival, Orpheus Productions), and Craig Bohmler and Marion Adler's cycle, Songs of Stone (Canadian Premiere, Stratford Symphony Orchestra).
She has won several awards and competitions, including two Peabody Career Grants, the George Castell Memorial Award (Peabody Conservatory), first place in St. Andrews University's International Voice Competition, first place in the Baltimore Music Club's Voice Competition (Professional Division), was finalist at the Christine and Louis Quilico Awards (Toronto) and the Sylvia Green Voice Competition (Peabody Conservatory) and most recently was the recipient of an Ontario Graduate Scholarship, a fellowship at the University of Toronto, the Eleanor and Gerald Copeland Graduate Fellowship, the Richard Bradshaw Award in Opera and A Faculty of Music graduating award (University of Toronto).
Catherine is in demand as a voice teacher, adjudicator, masterclass clinician and examiner for Conservatory Canada. Her students have succeeded with honours in Kiwanis competitions (both regional and provincial), have been awarded leads in community and professional productions and many have gained entry into competitive music programs throughout Canada and the United States. Catherine recently completed a doctorate from the University of Toronto where she studied with soprano Wendy Nielsen. Her research on the experience of pregnancy for the classical singer garnered attention from slippeddisc.com, an interview with Austin's classical radio station, KMFA 89.5 and her survey was promoted by Classical Singer Magazine. As well as conducting in-depth interviews with several international opera singers regarding their pregnancies, Catherine's survey on the subject elicited 444 responses. Findings from Catherine's research will be shared through a soon-to-launch website, www.singingfortwo.com.
http://catherinegardnersopr.wix.com/catherinegardner
Voice Type: Soprano
Music Styles Taught: Opera; Classical; Musical Theatre
Availability: I am available as a performer; I have a wait-list for private lessons; I am available as a clinician or presenter; I accept students through a college or university program
Contact Information
Studio