Sariah K. Pinick
Style: Opera; Jazz; Classical; Musical Theatre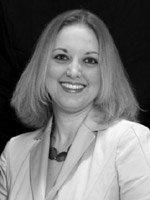 Title: Voice Instructor
Bio:
Sariah Pinick, Instructor of Voice, returns to Music/Arts Institute after a brief sabbatical. She began teaching at MAI in 2000 and has also taught at Blue River Community College, one of the Metropolitan Community Colleges, Kansas City Kansas Community College, Northland Cathedral School of Music and the University of Missouri Community Music Program. She has been the Director of the Music Division of the George Caleb Bingham Academy of the Arts for the 2014 & 2015 sessions. Sariah is an active member in the National Association of Teachers of Singing and affiliates with the Kansas City Chapter, where she has previously served as Treasurer. She is also an active member of the Kansas City Alumnae Chapter of Sigma Alpha Iota, a professional music fraternity for women, and has served as Vice-President of Membership, Scholarship Committee Chair and Alumnae Projects Chair. Her students have earned superior ratings at competitions at the district and state level, and many have gone on to earn music scholarships at the collegiate level. They have been featured in numerous musical theatre and opera productions in the Kansas City Metro area.
Sariah completed a Bachelor of Music degree in Voice Performance Magna Cum Laude in 2000 from the University of Missouri-Columbia and a Master of Arts in Music from the Conservatory at the University of Missouri-Kansas City in 2003. While at the Conservatory, she focused her studies in Voice Pedagogy and wrote her thesis on the transformation of Expressionism during World War I through Alban Berg's opera Wozzeck. Sariah has studied with Jo Ella Todd and Un Chong Christopher and has performed in master classes for Richard Miller, Evelyn Lear and Paul Kiesgen. She also completed a Master of Public Administration with an emphasis in Nonprofit Management in 2021 from the University of Missouri-Kansas City Henry W. Bloch School of Management.
Ms. Pinick has adjudicated various vocal competitions for the National Association of Teachers of Singing, Missouri State High School Activities Association, Sigma Alpha Iota, American Kids, Inc. and the Independence Music Club. Sariah has been a Semi-Finalist for the Center for Contemporary Opera Singers Competition in New York, NY. She has been the featured soloist in W.A. Mozart's Coronation Mass at Kansas City Kansas Community College's Master Works Concert Series and performs frequently in musical theatre, including the roles of Anna Leonowens in Rodgers & Hammerstein's The King and I with City Theatre of Independence and Dolly Gallagher Levi in Jerry Herman's Hello, Dolly! with Blue Springs City Theatre. Sariah has sung with the Kansas City Symphony Chorus under the direction of Charles Bruffy since 2009, including the inaugural season of the Kauffman Center for the Performing Arts in the Helzberg Hall, the 2012 Kansas City Ballet's production of Carmina Burana and on the Kansas City Symphony Chorus debut album Gustav Holst's The Planets with the Kansas City Symphony. Sariah also enjoys singing at church services throughout the Kansan City Metro area.
Voice Type: Soprano
Music Styles Taught: Opera; Jazz; Classical; Musical Theatre
Availability: I am available as a performer; I am currently accepting private students; I am available as a clinician or presenter
Contact Information
Studio