Julian Kwok
Style: Opera; Classical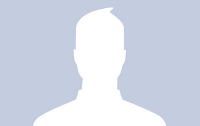 Title: Voice Teacher/Collaborative pianist
Bio:
Dr. Julian Kwok was a voice faculty member of V.O.I.C.Experience (VE) from 2002 to 2010, a program established by Sherrill Milnes and his wife, Maria Zouves. Dr. Kwok maintains a highly successful private voice studio in New York City with students singing in venues and cities including the Metropolitan Opera, Los Angeles Opera, San Francisco, Santa Fe, Glimmerglass Opera, Buenos Aires, Monte Carlo, Rome, Virginia, Minnesota, Wolf Trap, Washington National Opera, Avery Fisher Hall  and Carnegie Hall. As voice teacher and music director,  Dr. Kwok worked in developing young and upcoming singers in the Virginia Opera Spectrum Resident Artist Program and the Baltimore Opera Studio. While at Virginia Opera, he also worked as the main stage coach, repetiteur and pre-performance lecturer. Other teaching highlights include guest faculty for the International Youth Festival "Das Treffen" in Bayreuth, Germany, vocal coach and pianist for IIVA in Chiari, Italy, principal coach/pianist at the TODI music festival in Portsmouth, Virginia and voice faculty for the inaugural season of the Midwest Young Artists Program in Lake Forest, Illinois. Conducting extensive masterclasses in voice, piano, instrumental, duo-piano and chamber ensembles in both English and Mandarin, Dr. Kwok made a significant contribution to the music school  at the National Hsinchu University of Education, Taiwan. Academic accolades include certificates in vocal and clarinet performance from the Royal Schools of Music, London, Fellowship of The Trinity College of Music, London and Licentiate of The Royal Schools of Music, London diplomas in piano performance. While earning his Doctor of Music in Piano Performance and Collaborative Arts from Northwestern University's School of Music, a degree created by the university especially for his unique talents, Julian also served as principal pianist and coach to Mignon Dunn, Sherrill Milnes and the late William Warfield and was a Lecturer on the faculty of the Department of Performance Studies. 
A prolific soloist and collaborative artist, Dr. Kwok has performed in venues across North America, South America, Canada, Asia, Southeast Asia, Europe, the Middle East, and Russia. The first Singaporean pianist to perform at The Maly Philharmonia Hall in St. Petersburg, Russia, appearances of special note include a personal invitation from the Consulate General of Poland to play an all Chopin program at the Polish embassy in Chicago and an appearance as guest soloist with the Northwestern Philharmonic Orchestra. Career highlights as a collaborative artist include performances at the International Earth Summit in Rio de Janiero, the Humanities Festival of Chicago at Orchestra Hall, the Chicago Cultural Center for the Dame Myra Hess Memorial Concert Series, Teatro Rossini Pesaro in Italy and the Recital Hall of the prestigious Sejong Center for the Performing Arts, Seoul, Korea.
While in Singapore, Julian was employed as the chief music critic for The Straits Times and as scriptwriter of classical music programs for the Singapore Broadcasting Corporation. Principal pianist for the eleven combined choirs of Singapore's inaugural concert under the baton of his father, Julian also had the distinct honor of accompanying his mother, a dramatic mezzo soprano, in recital at the National Conference Hall in Singapore. Julian's parents hold multiple diplomas in voice, piano, and conducting from The Royal Academy of Music, London.
Voice Type: Countertenor
Music Styles Taught: Opera; Classical
Availability: I am available as a performer; I am currently accepting private students
Contact Information
Studio