Lisa McDaniel Foltz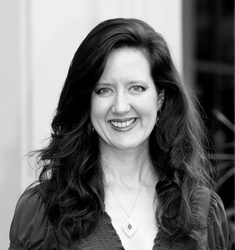 Title: Adj. Prof. of Voice; Music Dir. & Conductor (x2); Dir.Bands-TCC; M-Sop; Organist
Bio:
Since July 2019, Lisa M. Foltz has served as Director of Bands at Tallahassee Community College ("TCC"), where she conducts Capital City Band of TCC and TCC Jazz Band. Prior to this, she enjoyed serving as Associate Conductor (August 2017-July 2019) and as Guest Conductor (January-July 2017) of Capital City Band of TCC alongside mentor and friend Michael Grant.
Following several appearances as Guest Conductor for the Big Bend Community Orchestra "BBCO" at TCC (2011-2013), Maestra Foltz served as Associate/Assistant Conductor of the BBCO (2014-2017) and was the Conductor and Organizer of the BBCO Summer Reading Orchestras. Maestra Foltz concurrently served on the BBCO's Board of Directors as Publicity Chair and Educational Outreach Chair, organizing and running the BBCO's annual Young Artist Competition (2014-2017).
Maestra Foltz holds a Bachelor of Science degree in Political Science and a Bachelor of Arts degree in Music (organ and voice) from Jacksonville University, and a Master of Music degree in Choral Conducting from Florida State University. Post-graduation, she has completed extensive studies in orchestral, wind band, and choral conducting through additional coursework, masterclasses, workshops, institutes, and rehearsal observations, locally, nationally, and internationally.
A versatile and gifted conductor and performer known for engaging programming and for the sound she elicits from the ensembles she conducts, Maestra Foltz inspires musical excellence and fosters a welcoming atmosphere among ensemble musicians. Equally at home in the orchestral, choral, and wind band disciplines, Maestra Foltz is also Music Director and Conductor of Rose City Symphonic Band (Thomasville, GA) and of the Tallahassee Music Guild's "Sing-Along Messiah" concerts, Adjunct Professor of Voice at Baptist College of Florida, and a Part-Time Elementary String-Orchestra Teacher for Leon County Schools. Additionally, from 2017 to 2021, she served as Co-Conductor of Tallahassee Homeschool String Orchestra's top-level ensemble "Arioso."
Passionate about community engagement and educational outreach, Maestra Foltz has enjoyed collaborations with the Tallahassee Symphony through their "Link Up" concerts, Tallahassee Youth Orchestras, Florida State University Symphony Orchestra, Florida State University's String Education Program, The Arts at Thomas University, and Thomas County Central High School. In 2019, Maestra Foltz was honored to be selected to present a session entitled, "From Recommendation to Reality: Designing Inspiring Community Collaborations" at Carnegie Hall's Music Educators Workshop. In 2014, she was invited to be the inaugural speaker for the Tallahassee Youth Orchestras' Parent and Educator Advisory Council's guest-lecturer series, and she has twice had the opportunity to serve as a guest lecturer/panelist at Florida State University College of Music.
Active as an adjudicator and clinician, Maestra Foltz has served as an adjudicator for Florida Orchestra Association's District I and District II/III Music Performance Assessments, for Florida All-State 11/12 Symphonic Orchestra seating auditions, for All-State viola auditions, for Florida Vocal Association, for Southeast Regional National Association of Teachers of Singing Auditions, and for young artist competitions and youth orchestra auditions. In 2019, she was invited to serve as an Honor Choir Clinician at Baptist College of Florida.
As a vocalist, Mrs. Foltz was selected to participate in the Carnegie Hall Professional Choral Workshops/Festival Chorus under Helmuth Rilling in 2007 and in 2009. During her fourteen-season tenure with the Atlanta Symphony Orchestra Chorus and Chamber Chorus, Mrs. Foltz performed on Grammy-award-winning recordings and toured to Carnegie Hall for five subscription-series concerts, to Miami (FL), to Ojai (CA), Ravinia (Chicago, IL) and to Berlin for performances with the Berlin Philharmonic (2003, 2008, & 2009), and was often selected for small-ensemble roles in semi-staged operas ("La Boheme," "Madama Butterfly," "The Nightingale") and for classical series works (Bach, Gandolfi, Theofanidis).
Mrs. Foltz was one of eighteen women hired by Deutsche Grammophon and by the Atlanta Symphony Orchestra to appear in the opera chorus for the recording and performances of Osvoldo Golijov's "Ainadamar" (2006 Grammy winner for "Best Opera Recording" and "Best Contemporary Classical Composition"). As part of the "Ainadamar" cast, Mrs. Foltz toured to the Ojai Festival (California) and to the Ravinia Festival (Chicago, IL) with the Atlanta Symphony Orchestra, and to Symphony Hall in Birmingham, England and to Barbican Hall at the Barbican Centre in London, England for performances with the City of Birmingham Symphony Orchestra.
Locally, Mrs. Foltz has been a soloist with the Tallahassee Community Chorus (Haydn's "Lord Nelson Mass"), Tallahassee Music Guild (Handel's "Messiah"), Tallahassee Bach Parley (Bach's "Cantata 150"), and with the FSU Chamber Choir (Schnittke's "Requiem," Stravinsky's "Les Noces," Vaughan Williams' "Mass in G Minor" and "Serenade to Music," and Tallis' "Spem in Alium" as the opening alto voice). At FSU, Mrs. Foltz also appeared as a bridesmaid in Gilbert and Sullivan's "Trial by Jury." In 2016, Mrs. Foltz premiered Robert Strobel's song cycle, "Three Songs of the Librarian" a work written for her. A subsequent recording was aired on Hawaii Public Radio on July 3, 2016 (Movement III), with the full song cycle airing on HPR July 30, 2018. In 2020, Movement III was selected to be included in the first "New Music by Living Composers" series by Petrichor Records. Since 2014, Mrs. Foltz has performed as a featured vocalist for Tallahassee's Thursday Night Music Club (jazz big band), a group for which she also serves as Assistant Music Director.
Mrs. Foltz taught herself to play piano at a young age and became the pianist at her church at the age of fourteen. With over twenty years of experience as a church pianist/organist, she returned to playing in May 2019, as Organist at First Baptist Church of Tallahassee. She also enjoys playing violin with her home church's orchestra and cherishes friendships with many wonderful band colleagues she met while playing oboe for Tallahassee Winds during their 2013-2014 season.
Mrs. Foltz is a member of The International Conductors Guild, College Orchestra Directors Association, Florida Orchestra Association, Florida Music Education Association, National Association for Music Education, National Association of Teachers of Singing, Florida Band Association, Florida College Music Educators Association, and Mu Phi Epsilon – Atlanta Alumni Chapter, from which she is the recipient of the Outstanding Service Award and the 2015 Professional Development Grant. In 2010 she was awarded the Mu Phi Epsilon Foundation's national "John and Mary Virginia Foncannon Conducting or Sacred Music Scholarship."
Voice Type: Mezzo-soprano
Availability: I am available as a performer; I am available as a clinician or presenter; I accept students through a college or university program
Contact Information
Studio