Janice Pendarvis
Style: World; Pop; Rock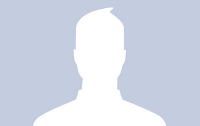 Title: Professor of Voice at Berklee College of Music; Adjunct At NYU-Steinhardt
Bio:
The voice of renowned vocalist, Janice Pendarvis, is part of the soundtrack of our lives. She has sung with David Bowie, Sting, Steely Dan, Gossip, Philip Glass, The Rolling Stones, Chromeo, The O'Jays, Jimmy Cliff, and many, many more.   Janice's singing and speaking voice appears in and on countless CD's, commercials, TV shows, and films. There is a chapter dedicated to her speaking voice in one of most definitive texts on voiceovers, Secrets of Voiceover Success.
As the first background singer to speak in the 2014 Oscar and Grammy winning documentary Twenty Feet From Stardom, she sets the tone for the film with warmth, energy, knowledge and insight. She is also featured in Bring on the Night, the 1985 documentary focused on Sting and his by-now legendary all-black band, and in Sting's DVD All This Time, which uses the prism of the change in plans for a major concert at Sting's home in Italy scheduled for September 11, 2001 to reflect the power of that day's events.
Janice is committed to passing on what she has learned to the next generation of singers. She has been teaching singers at NYU-Steinhardt for several years, has been an associate professor of voice at Berklee College of Music since September 2007 and has been teaching privately and mentoring singers for years. Her teaching is informed by years of study with the best teachers and years of experience as a working professional.
She has also been active for decades with the New York Chapter of the Recording Academy and currently serves on the National and New York Local Boards of the world's largest performers union, SAG-AFTRA and as the National Chair of SAG-AFTRA's Singers Committee.
Voice Type: Mezzo-soprano
Music Styles Taught: World; Pop; Rock
Availability: I have a wait-list for private lessons; I accept students through a college or university program
Contact Information
Studio