Nesli Kohen
Style: World; Pop; Jazz; Folk; Rock; Musical Theatre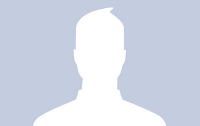 Title: Teaching Artist (Vocalist, Vocal and Performance Coach)
Bio:
Nesly K is a rising pop-jazz vocalist, voice teacher/vocal coach, choir conductor, singer-songwriter and a recording artist. Born and raised in Istanbul,Turkey she is now based in New York City! Nesly K's career kicked off when she first attended Berklee College of Music for two intensive summers in 2011 and. 2012, and then she pursued a double degree in Psychology and Music at Wheaton College, MA (2017). After her undergraduate studies, she worked with 0-5 year olds as Music Specialist at Rock and Roll Daycare, as well as a Voice Instructor at Musicians Playground working with beginner-intermediate level singers of all ages, in Boston, MA.
Recently, she has also earned a Master's Degree in Music and Music Education from Teacher's College Columbia University, focused on Vocal and Choral Performance and Pedagogy. She taught graduate level ensembles as well as private voice lessons.
Her real name being Nesli Kohen, she often prefers and goes by "Nesly K", her artist name, under all major music and social media platforms.
As Nesly K, she has been gigging in notable venues in NYC such as DROM, Mercury Lounge, The Bitter End, Bowery Electric (and more), she deeply cares about teaching others how to become better singers and performers. She is also a graduate intern and an assistant conductor at Every Voice Choirs and Singers Workshops at Teachers College, Columbia University. As a teacher, she believes in a positive, flexible, creative, student-centered approach that allows students to explore their unique voice and style. She cares about helping people find their healthiest and most efficient singing, while adding style to it. As a singer/vocalist and a songwriter Nesly K is very genre-fluid and free. She loves singing anything from pop, to rock, jazz, folk, Balkan, Middle Eastern, Bollywood, alternative, contemporary, commercial, to musical theatre and more.
Nesly K has got a very unique timbre. She manages to stay soft yet edgy at the same time. In her riffs and ornaments you can definitely hear hints of different cultural styles.
Often in her solo performances she performs pop and jazz covers, as well as her originals. Nesly K already released 5 songs this year. Since she has been performing for over 15 years, being on stage is irreplaceable to her. "Her performances encompass thoughtfully-curated set-lists, combining re-imagined covers and originals. Sometimes dreamy and sometimes sassy, Nesly K likes to sing anything: from undiscovered gentle melancholy tunes to well-known upbeat dance songs, she'll surprise the audience. Regardless, she never hesitates to deliver the music she creates with overwhelming passion, yet building a down to earth vibe in the room. Nesly K shows always get the audience going and leave them feeling inspired with her unique vocal timbre, catchy tunes and adorable dance moves! In the last decade, she's been dazzling international audiences, performing in Italy, Spain, Israel, Denmark, Ireland, the USA, and in her home country, Turkey." Mercury Lounge,NYC For more, resume, and to contact please go to www.neslykmusic.com
Voice Type: Soprano
Music Styles Taught: World; Pop; Jazz; Folk; Rock; Musical Theatre
Availability: I am available as a performer; I am currently accepting private students; I offer lessons in a group environment
Contact Information
Studio