Sommer Michelle Garner
Style: Pop; Rock; Classical; Musical Theatre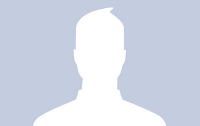 Bio:
Sommer Michelle Garner graduated Summa Cum Laude from East Stroudsburg University of Pennsylvania where she earned a Bachelor of Arts degree in Fine Arts/Music. During her senior year she was awarded the opportunity to teach other college students through the university's music department. After college, she took graduate classes at The University of Central Florida, was a Resident Artist with the Central Florida Lyric Opera and performed with MusicLive (all located in Orlando, Fl.). She was a regular soloist/ensemble singer for the televised evangelical church service at The Church on the Square in The Villages, Fl. She has been active in the community in theatre and musical productions; has performed extensively for many churches, weddings, and Christian organizations; and was the mezzo soloist for the Messiah Association of Winter Haven. Sommer is a member of The National Association of Teacher's of Singing (NATS) and held the office of Vice President for the Allegheny Mountain Chapter from 2013-2016. She was a recipient of the NATS Independent Music Teachers award in 2016. She has completed the Total Singer Workshop studying pop styles of singing; and is certified in YogaSing, which she has taught at The Lyric's OperaCamp in Baltimore and incorporates into her private studio voice lessons. Sommer has taught for several music centers, as well as in her own private studio. Her students have been semi-finalists and finalists in NATS and other national voice competitions. They have been accepted to Top 10 College Musical Theatre programs (such as The University of the Arts and Pointe Park University). She was the Director of Creative Arts at Pine Grove UMC in 2015/16. Sommer has been teaching voice since 2002 and considers teaching others to sing her primary passion in life. She is married to her college sweetheart, has no children, no pets. She enjoys teaching, shopping, exercising, singing, reading, learning, writing children's books, and chocolate chip cookies.
The Vocal Performance Studio of Sommer Michelle Garner:
Voice lessons are open to students and adults, ages 9 and up. Adults are welcomed and encouraged!
The purpose of Voice Lessons -The purpose of these lessons is to learn vocal principles and techniques which can be applied universally, not to simply learn a series of songs.
The classroom environment - All lessons will include vocal warm-ups, preparation exercises including body warm-ups. Body warm-ups and physical exercises may be performed through the lesson as needed.
- Selection of appropriate repertoire will take place during the lesson time.
- Voice lessons are taught in an environment that is encouraging, supportive, creative, and sometimes somewhat playful.
- The teaching is a wholistic approach, based on the belief that a healthy voice is one that is unforced, natural, and flowing.
- All students will be encouraged (not forced) to study classical singing/literature.
- Pop Style Techniques will be explored as needed/desired. • The ultimate goal of these lessons is to teach the student healthy vocal techniques, rid them of physical tensions that hinder their "true" singing voice, and enhance confidence, creativity, musicality, and performance skills so that the student can enjoy a lifetime of healthy and knowledgeable singing in whatever performance environment they may choose.
- Students will work to develop a musical "ear" for accurate tone/pitch production, and will learn the basics of proper posture, breath control, voice placement/resonance, phonation, and diction.
- Musicality issues such as basic music theory, phonetics, and simplistic sight-singing exercises will be explored as needed.
- Expression and performance issues will be addressed through character/song/emotional exploration, etc.
Student responsibilities Students should come prepared for all lessons: -This means having practiced their assigned vocal selections for a concentrated 20-30 minutes several times during the week, and having with them their lesson fee, all music books, a black binder, a supply of blank cds, completed homework assignments, a pencil, a water bottle, and a small notepad to write down new assignments.
- Voice students should come to the lessons with a positive attitude, an open mind, and dressed comfortably enough to move and breathe. Some vocal/physical exercises will include lying on the floor, sitting, kneeling, squatting, jumping, etc…
- Since much of learning to sing is based on muscle memory, students are expected to attend their lessons on a regular and consistent basis in order to improve their technique.
-Students are ultimately responsible for practicing with an accompanist and acquiring their own practice tracks and materials as applicable/needed.
Voice Type: Mezzo-soprano
Music Styles Taught: Pop; Rock; Classical; Musical Theatre
Availability: I am currently accepting private students
Contact Information
Studio