Julie Ann Greif
Style: World; Opera; Jazz; Folk; Gospel; Classical; Musical Theatre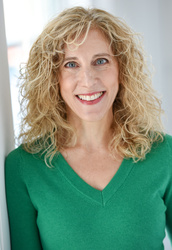 Title: Teaching Specialist
Bio:
Julie Ann Greif holds a Master of Music degree in Vocal Performance and a Bachelor of Science in Music Therapy from the University of Minnesota. She has studied and performed in the USA and Italy where she learned the bel canto style of singing from her longtime teacher Signora Rita Patane'. She performed opera there as well as participating in int'l. music programs. She opened Greif Performance Studio in 1996, born from the desire to teach a three-fold approach to healthy vocal use. Solid vocal technique, bodywork and style coaching. Julie Ann is equally comfortable and experienced on stage (Opera, Music Theater, Theater, Cabaret, Jazz, Recital, Sacred Music, Dance) and studio (vocal technique, bodywork – breath, Alexander Technique and style, including languages/dialects.) She is also an award-winning ballroom dancer and actor. She was awarded a Schubert Club Artist grant for study in Italy and a Metro Regional Arts Council Community Arts Grant as Executive Director of Persistent Theatre Productions.
She has performed with a wide variety of professional venues including Minnesota Opera, Guthrie Theater, G&S Very Light Opera Co., Theatre Unbound, Persistent Theatre Productions, Kenwood Symphony Orchestra, Dance With Us America, among others. She has taught college level courses in The Alexander Technique, Breathing and Trauma and the Voice. She continues to be an active performer in several disciplines.
Her goal is to guide you to use your whole instrument at the very highest level. She helps you to discover what impedes your natural instrument from working and then together you build a technique that serves you, no matter what style you choose. She teaches all levels of adults and especially loves to unravel and blossom raw talent.
Voice Type: Soprano
Music Styles Taught: World; Opera; Jazz; Folk; Gospel; Classical; Musical Theatre
Availability: I am available as a performer; I am currently accepting private students; I am available as a clinician or presenter; I accept students through a college or university program
Contact Information
Studio