Lisa M Gerstenkorn
Style: Pop; Opera; Jazz; Folk; Gospel; Classical; Musical Theatre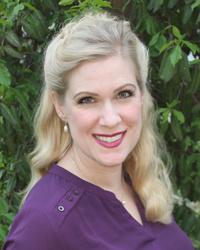 Bio:
Praised for her genuine stage presence and signature low notes, contralto Lisa Marie Gerstenkorn is an active performer and educator of varied vocal genres. A member of the National Association of Teachers of Singing since 2005, she previously taught Voice at Pittsburg State University (2005-2020), Missouri Southern State University (2013-2020), and Kansas City Kansas Community College (2010).
Lisa currently serves as a Principal Vocal Artist and Voice Teacher at Heartland Sings in Fort Wayne, IN. www.heartlandsings.org. Her teaching style focuses on excellent musicianship and attention to detail through communication, honesty, encouragement and an open-minded attitude from both teacher and student. She works to understand what inspires students to keep learning new things while having a lot of fun!
Originally from Pittsburg, KS, she has been a featured soloist with the Southeast Kansas Symphony, Taneycomo Festival Orchestra, and the Bartlesville Choral Society. On the operatic stage she has performed with Opera Kansas, Landlocked Opera, Music on Site, Inc., and the Ohio Light Opera. She was a Filstrup Resident Artist with the Tulsa Opera for two years, and portrayed Julia Child in Hoiby's one-woman opera, Bon Appétit! with Heartland Opera Theatre. She was also featured in the world premiere of Bonnie McLarty's Snow Angel with Lawrence Opera Theatre, and sang in Spain and Portugal with the American Opera Studio as Zita in Puccini's Gianni Schicchi. An Early Music enthusiast, Lisa has performed with the Oregon Bach Festival, Amherst Early Music Festival, Haymarket Summer Opera, Baroque Opera Workshop in Queens, NY, and the Halifax Summer Opera Festival in Nova Scotia, Canada. Select musical theatre roles include Glinda (Wizard of Oz), Grace Farrell (Annie), and the title role in Evita. She has also performed covers of Fleetwood Mac, Adele, Melissa Etheridge, and the Andrews Sisters.
Voice Type: Contralto
Music Styles Taught: Pop; Opera; Jazz; Folk; Gospel; Classical; Musical Theatre
Availability: I am available as a performer; I am currently accepting private students; I am available as a clinician or presenter
Contact Information