Stephanie M. Fox
Style: Opera; Jazz; Folk; Gospel; Classical; Pop; Musical Theatre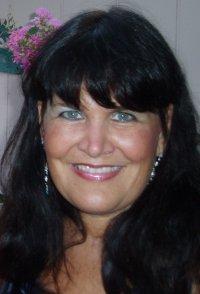 Bio:
I have been teaching vocal technique for over two decades. My students gain confidence with a variety of performing opportunities, become better musicians and learn how to do an effective audition. My chief focus is on building the skill level and confidence of my students. I hold degrees in Vocal Performance from California State University at Fullerton and The University of Arizona. I have had the pleasure to study with notable teachers including; Charles Roe (AZ), David Jones (NYC), David Gordon (CA), Elizabeth Moser (CA), the late Michael Kirkjian (CA), Jane Paul (CA) and the late Dr. Norman Wright. I have sung premiere works of Phillip Glass, James DeMars, Arvo Part, Krystof Penderecki, John Williams, and under the direction of such notable conductors as Helmut Rilling, John Williams, and Bobby McFerrin to name just a few.
I have numerous awards for my solo and choral singing including most notably a Grammy in 2001. I have been a chorus member and soloist at the Oregon Bach Festival, The San Luis Obispo Mozart Festival, The International Bach Akademie and others. I have sung with the Arizona Opera Chorus and performed in the school tour of Cinderella. My studio members have also performed with the Arizona Opera Company.. I have extensive recording experience, and teach those techniques in my studio as well. I have taught public school music, private academy voice and a number of summer camps including the musical theater program at the Curry summer music camp at NAU. In addition to teaching at the Magic Voice Studio I co-direct the Arizona Youth Chamber Ensemble and am the past President of the Southern Arizona Chapter and past District Governor of the National Association of Teachers of Singing.
I work to instill basic vocal technique and healthy singing in all students. My methods help students achieve their goals in all styles of music. All students gain confidence in a nurturing and positive environment. I have been lauded for my boundless patience as well as my ability to make difficult intangibles accessible to all. I feel very fortunate and blessed to have been able to take all the wonderful learning experiences of my life and synthesize them into what has proved to be an excellent learning technique for all.
Voice Type: Soprano
Music Styles Taught: Opera; Jazz; Folk; Gospel; Classical; Pop; Musical Theatre
Availability: I am available as a performer; I am currently accepting private students; I offer lessons in a group environment; I have a wait-list for private lessons; I am available as a clinician or presenter
Contact Information
Studio