Ellen M. Kliman
Style: Opera; Classical; Musical Theatre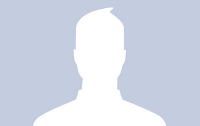 Bio:
Ellen is a graduate of the University of Maryland's Opera Studio, where she studied with François Loup, and the Oberlin Conservatory of Music, where she studied with Marlene Rosen. She has performed early music, cabaret, opera, operetta, musical theatre and chamber music throughout the Washington area, appearing with such companies as Signature Theatre, The Bach Sinfonia, The Washington Savoyards, the IN Series, and the Eldbrooke Opera Company. Favorite roles include Partenope (Handel's Partenope), The Queen of the Night (Mozart's The Magic Flute), and The Lady with the Hand Mirror (Argento's Postcards from Morocco). She has also given numerous recitals and concerts in the Washington D.C. area, Ohio, Pennsylvania and Massachusetts.
Ellen can be heard weekly at St. Matthew's Cathedral. She has sung with the Chorworks workshops both as a member of Icarus and of Voci per l'Arte. She has also been a member of the professional core of the Master Chorale of Washington, as well as a member of the National Chamber Singers.
The former General Director of The Other Opera Company, Ellen has taught opera theatre, and has also lectured on European cabaret of the early 20th century.
Ellen is a member of the National Association of Teachers of Singing (NATS), and maintains a private voice and piano studio; her students have performed throughout the Washington area and on Broadway. She is also the director of Music Together SoHy, where she teaches early childhood music classes for babies, toddlers and preschoolers, and the adults who love them. She lives in Hyattsville with her husband, writer Todd Kliman, and their sons.
Voice Type: Soprano
Music Styles Taught: Opera; Classical; Musical Theatre
Availability: I am available as a performer; I am currently accepting private students
Contact Information
Studio