Brendan Buckley
Style: Pop; Opera; Jazz; Classical; Musical Theatre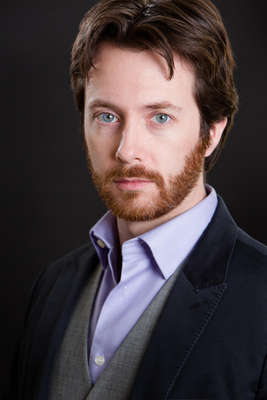 Bio:
I believe very strongly that arts education is what helps our society advance towards new thoughts, ideas, and ways of living. The practice of music in lessons specifically, can garner discipline and a sense of self-confidence, as well as the preservation of a historical, yet still relevant, art form in contemporary times. As a private voice teacher, I incorporate the goals of each student, regardless of whether he or she will pursue music, because I believe in the inherit value of hard work and knowledge in what can be a life-long passion and appreciation for music. Learning to sing should be an exciting experience, full of wonder and discovery. Mistakes happen, and we should be grateful for the learning opportunities they present.
My own performance experience is in the Classical repertoire, with a concentration in sacred oratorio and opera, but I have done a great deal of research in the training of musical theater and jazz singers as well. I tailor my teaching to the needs of each student, building upon their inherent strengths to help tackle issues that impede the voice as reliable instrument. Students learn good posture, efficient breath control, and healthy phonation to free the voice, expand healthy range, and increase efficiency toward building longevity of the voice. Ultimately, students gain greater coordinated control of the involuntary muscles that facilitate healthy singing. I encourage them to focus on how the sound feels, as opposed to how it sounds to them, which I believe is a vital skill for vocal health. I also include discussions of acting, ear training, basic music theory, history, and poetry in lessons to advance their musicianship and enrich their experience.
Teaching is the most immediately fulfilling aspect of my craft as a musician. As each student progresses, I take great joy in watching him or her grow. Progress is never an even road, yet I am excited for each step forward, no matter the size. As a teacher, I believe I must be both a tough, yet fair, critic and a positive cheerleader. More importantly, I teach my students how to analyze their own singing, and instill in them a strong work ethic; I believe my greatest achievement is when a student asks, "That wasn't right, may I try that again?" When they've shown that they can practice on their own, implementing tools we have tried together, I know they are making real progress.
It is through the discussion of weekly assignments of concentrated, attainable technical goals as well as carefully selected repertoire, that my students show continual musical improvement. We also discuss important topics, such as performance anxiety and care of the voice outside of lessons. Together, we work to foster in them a sense of accomplishment. With time, patience, and hard work, even those with little performance experience and confidence in their ability can learn to make beautiful music.
If you are interested in taking lessons seriously, or are just curious about what it's like, feel free to contact me, and I will get back to you as soon as I can.
Voice Type: Tenor
Music Styles Taught: Pop; Opera; Jazz; Classical; Musical Theatre
Availability: I am available as a performer; I am currently accepting private students; I am available as a clinician or presenter; I accept students through a college or university program
Contact Information
Studio