Joel T. Burcham
Style: Opera; Folk; Rock; Classical; Musical Theatre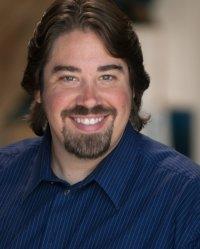 Title: Associate Professor of Voice
Bio:
American tenor Joel Burcham has firmly established himself as a young professional in the world of opera and classical music. He is known for his dominant stage presence as demonstrated through sensitive acting and "effortless command of his voice." further described by Chris Shull of the Wichita Eagle as a tenor voice of "clarion tone and operatic power." "Burcham's soft voice," declared Jim Edwards of the Chicago Tribune, "was lyrical and smooth as silk but when he opened up his voice, beautiful loud steely notes poured forth." This versatile tenor voice has appropriately enabled Mr. Burcham to command leading roles with several of North America's top companies.
Operatic highlights include performances of La Traviata, Rigoletto, Tosca, Madama Butterfly, and Turandot with opera companies to include: Opera Fort Collins, Knoxville Opera, Madison Opera and Opera Omaha. Mr. Burcham made his professional operatic debut with his portrayal of Lindoro in LÕItaliana in Algeri with the Central City Opera.
Also a distinguished oratorio and concert performer, Joel Burcham has performed with the Madison Festival Choir, Wisconsin Chamber Choir, Littleton Symphony, Larimer Chorale, Boulder Mahler Festival, Madison Symphony, Wichita Symphony, Opera Omaha, Wisconsin's Camerata Orchestra and Utah Symphony with whom Burcham fulfilled a return engagement.
Born and raised in Nashville, Illinois, Burcham received the Bachelor of Arts in Music from the Southern Illinois University at Edwardsville, Summa Cum Laude, the Master of Arts in Voice Performance from the University of Arkansas and the Doctorate in Musical Arts from the University of Wisconsin at Madison.
Voice Type: Tenor
Music Styles Taught: Opera; Folk; Rock; Classical; Musical Theatre
Availability: I am available as a performer; I am available as a clinician or presenter; I accept students through a college or university program
Contact Information
Studio