Isabel Villagar
Style: Pop; Opera; Jazz; Folk; Gospel; Rock; Classical; Musical Theatre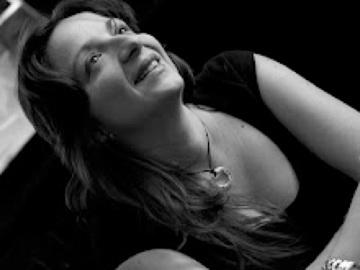 Title: Singing teacher
Bio:
Isabel Villagar began her musical studies at an early age. Technical Engineer, she studied piano, voice and music pedagogy (singing). She completed a two-year Postgraduate Diploma in Singing led by soprano Enriqueta Tarrés. She continued her training with Alba Rosa Forasté and Francesca Roig.
She expanded her studies with internationally renowned musicians as Montserrat Caballé (2007, 2009, 2010), Carlos Chausson, Enriqueta Tarrés, Nancy Argenta, Robert Expert, Mark Padmore, Wolfram Rieger and Miguel Zanetti. She attended an advanced training in "L'Arte del Belcanto" in Switzerland under the direction of Luciana Serra (2010 and 2011).
She was awarded a scholarship by the Valencian Institute of Music, and was invited to take part in the concert series "Young Performers" promoted by this entity, performing recitals in various cities in Spain. She also got a scholarship by Goethe Institut to study in Berlin.
Her debut was in 2007 singing "The Messiah" by Handel in Barcelona. She has given recitals and participated in musical productions in Spain, Italy, France, Switzerland and Germany singing opera, operetta, oratorio and concert songs. She has performed with directors Yaron Traub, Miguel Ángel Gómez Martínez, José Antonio Torres Acosta, Cristóbal Soler and pianists Alan Branch, Manuel Burgueras, Igor Longato, Manel Ruíz and Agustín Manuel Martínez.
She has developed a professional career as a singer and educator, passing two competitions for official music teachers in vocal pedagogy. She is currently professor of singing at the multidisciplinary team Vocal Center that offers professional solutions for voice training, production and consulting.
She is Director of the delegation of the Spanish Association of Teachers of Singing (AEPC) in the Valencian Region, member of EVTA (European Voice Teachers Association) and the Association of Professional Musicians of Spain (AMPE). She conduce and promotes initiatives such as the Day of the Voice and Singing held in Castellón.
She is also active in the field of children's choirs and has implemented a methodological proposal based on Kodály method entitled "Vivo cantando: coro en las enseñanzas musicales". She is actually the chorus conductor of "Cor Infantil de Castelló" and "Cor Infantil La brújula del canto".
She is the author of several publications and articles, among them the successful e -book "Claves de la voz y el canto para el artista del siglo XXI", "Guía práctica para cantar", "Guía práctica para cantar en un coro" and "Cómo enseñar a cantar a niños y adolescentes" (Redbook ed.) and "La voz sí que importa" (Empresa Activa, grupo Urano). She has a great interest in the retrieval and dissemination of Spanish and Latin American repertoire of composers and is part of various chamber groups.
She write the blog "La brújula del canto" that addresses issues related to voice and singing, concerning the dissemination of issues related to voice and singing in spanish language.
www.isabelvillagar.com www.labrujuladelcanto.com www.vocalcenter.es
Voice Type: Soprano
Music Styles Taught: Pop; Opera; Jazz; Folk; Gospel; Rock; Classical; Musical Theatre
Availability: I am currently accepting private students; I am available as a clinician or presenter; I offer lessons in a group environment; I accept students through a college or university program
Contact Information
Studio