Liz Frazer
Style: Pop; Folk; Rock; Musical Theatre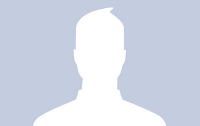 Bio:
Throughout my training in singing I was taught that there was really only one way of singing.
​I call BS. Well, at least now I do. I drank the kool-aid for a long time. And I mean a looong time—I have my doctorate in voice (yes, that's really a thing lol) and believed for far too long that there was only one way of teaching and sounding. No more. There is NEVER only one way of doing things and it's time to focus on MY unique sound. And I want to help you do the same. I've done a lot of training since finishing my degree and am having a blast helping folks on their vocal journeys.
Wherever you are on your vocal journey, I want to help you learn about YOUR voice and the sounds YOU want to make. You will learn to listen to yourself and set YOUR OWN goals. You'll learn by listening and working with others going through the same stuff. This is work that I LOVE. You'll gain confidence and have an understanding of how singing feels in YOUR body. You'll be able TRUST what's going to come out of your mouth the next time you sing. You will OWN your voice. We're bringing the joy back to singing, y'all.
Voice Type: Soprano
Music Styles Taught: Pop; Folk; Rock; Musical Theatre
Availability: I am available as a performer; I have a wait-list for private lessons; I am currently accepting private students; I am available as a clinician or presenter; I offer lessons in a group environment
Contact Information
Studio