Diana Galindo
Style: Pop; Opera; Folk; Classical; Musical Theatre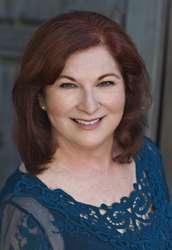 Title: Independent Voice Teacher
Bio:
I specialize in teaching the beginner through Pre-College student. My focus is on beautiful tone, technique, audition preparation and stage presence. Diana Galindo has garnered international recognition as a pianist, singer, teacher and lecturer. Performances as a soprano with the Orfeó Català include numerous programs in Barcelona and Madrid, including Mozart's Requiem under Wolfgang Gönnenwein and the Orquestra Ciutat de Barcelona in the Palau de la Música.
Performances as soprano with the Mendelssohn Club include: Bloch's Avodath Hakodesh under Mehli Mehta at the Mann Music Center-Philadelphia; Glinka's Ivan Susanin under Eve Quelar with the Opera Orchestra of New York in Carnegie Hall; An Evening with PDQ Bach under Peter Schikele in the Academy of Music-Philadelphia; Mahler's Symphony No.3 under Zubin Mehta with the Philadelphia Orchestra in Mann Music Center- Riccardo Muti-musical director; Beethoven's Missa Solemnis under Tamara Brooks with the Concerto Soloists of Philadelphia at Lincoln Center; Britten's War Requiem under Tamara Brooks with the New School Orchestra and the Boys Choir of Harlem in Carnegie Hall; Strauss' Die Liebe Der Danae under Eve Quelar and the Opera Orchestra of New York in Carnegie Hall. Ms. Galindo appears in the Arabesque recording of Mendelssohn's Die Erste Walpurgisnacht.
Diana has given solo piano performances in Barcelona, Madrid, Denmark and Hamburg. Principal teachers include Andrew Mihalso, Paul Parmelee, and master class performance and instruction with Larry Graham and Storm Bull. She continued post graduate studies with pianist, Miquel Farré of Barcelona. Since receiving a B. Music in Piano Performance and a minor in Voice from the University of Colorado in Boulder, Ms. Galindo has been a featured presenter at conferences and workshops world-wide on diverse topics of her interest and expertise, which include Singing Tone: Creating and Teaching Elegance at the Piano, presented in Denver Suzuki Teacher's Association, Teaching with the Suzuki Method: the Path to Mastery, presented at Metro State College, Beautiful Minds: Teaching and Parenting the Gifted Child, presented in Lima, Peru at the "Encuentro de Profesores" convention, Motivating Students to Efficient Practice, presented at the Colorado Suzuki Institute, Beaver Creek, CO. Kindermusik® International published her adaptation of Kindermusik Beginnings into Spanish. Mrs. Galindo teaches all ages Suzuki Piano and Voice through her studio in Flagstaff, Arizona. At the local level, as well as in International competition, she has generated Gold Medal student winners in piano. Diana as been a member of the faculties of Northern Arizona University as Instructor in Piano, as well as Coordinator of Student Piano Teachers at the NAU Preparatory Program, IBSTE in Barcelona, Spain, Settlement Music School in Philadelphia, Westminster Conservatory in Princeton and of the American School of Madrid, Spain. She has served as Past President of the Northern Delaware Valley Music Teachers Association and as a Board Member of the Suzuki Associations of Philadelphia and Madrid, Spain. She was elected to the National Board of Directors of the Suzuki Association of the Americas and was the SAA Piano Conference Coordinator in 2002. Galindo has been recognized as a nationally certified teacher of piano by the Music Teachers National Association, as a registered Teacher Trainer in Suzuki Piano by the Suzuki Association of the Americas. She is a member of NATS -National Association of Teachers of Singing. Whether teaching piano or voice, Ms.Galindo's focus is on developing a beautiful tone and performing with ease and high musicality. Diana Galindo is dedicated to helping all students attain a joyful musical experience of personal excellence in a warm and friendly environment.
Voice Type: Soprano
Music Styles Taught: Pop; Opera; Folk; Classical; Musical Theatre
Availability: I am currently accepting private students
Contact Information
Studio