Casey L. Carter
Style: Opera; Classical; Musical Theatre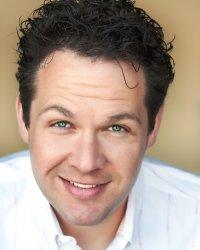 Title: Professor of Music: Voice, Opera and Diction. Collin College
Bio:
Casey L. Carter has performed leading, supporting and character roles from repertory companies to the main stage of The Dallas Opera, as well as dozens of tenor roles in oratorio and recital venues throughout the nation. A lyric tenor with great flexibility, he is at home singing Handel and Mozart, diverse enough to regularly perform Britten while amazing audiences with his hysterical, witty and naughty portrayal of The Witch in Humperdinck's Hansel and Gretel.
Professor of Music at Collin College, Casey teaches applied voice, music literature, class voice, ear training and conducts the opera workshop program. Professor Carter has students singing in major university programs throughout the United States, his high school and middle school students annually earn 1 and 1+ ratings at Texas UIL Solo and Ensemble, and enjoyed a great tenure as a voice teacher at the acclaimed Booker T. Washington School of the Visual and Performing Arts in Dallas. He isa regular clinician and instructor in vocal camps, summer programs, and is a trusted master of polishing an ensemble for performance whether for handbell festival, choral concert and the coaching of the musical ensemble for an operatic performance.
Mr. Carter holds a Masters Degree in Voice with honors from Texas Christian University, and a Masters of Theological Studies in Hebrew and Jewish Studies from Brite Divinity School at TCU. He studied with acclaimed teachers Jeffrey Snider, Nancy Elledge and Barbara Hill Moore, has performed under the direction of famed conductors Patrick Summers and Stephano Ranzani, and regularly has the pleasure of working with directors Candace Evans, Alexander Rom, Leonard Foglia and Emanuel Villaume.
Voice Type: Tenor
Music Styles Taught: Opera; Classical; Musical Theatre
Availability: I am available as a performer; I am currently accepting private students; I offer lessons in a group environment; I have a wait-list for private lessons; I am available as a clinician or presenter; I accept students through a college or university program
Contact Information
Studio