Eden Casteel
Style: Opera; Jazz; Folk; Gospel; Rock; Classical; Pop; Musical Theatre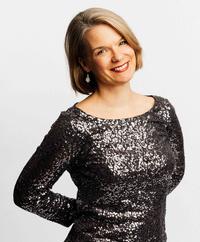 Title: Owner/Operator/Instigator, Eden Casteel Music Studio
Bio:
I'm your go-to coach for singing, plus all the extras that are essential to a successful performing career: Musicianship, online music tech skills, performing skills, marketing, writing, collaborating! I host a weekly livestream show ("The Eden Show") on FB, YT and Twitch, where I interview and play LIVE, in nearly real time, with a different musical guest each week. Even if the guest is hundreds of miles away, it'll look and sound like we're together. I use livestream tech and low-latency music applications to shrink distance down to nearly nothing. I presented on this topic at the Winter 2020 NATS online conference, and I'll be presenting again at the July 2022 conference. I'm also one of four Master Teachers for the NATS Intern Program in summer 2022.
Don't wait for the perfect opportunity to show up -- create it, with my help. I'll teach you, guide you, and prepare you for a major upgrade in your performing. I help clients do this, and I help voice teachers develop these skills in their own studios.
Work with me if you're ready to get out there and DO IT. EVEN in a pandemic.
Convenient location near U. of Rhode Island, and I am always available online. Book through my website, www.edencasteel.com. Former President of Rhode Island NATS. Lyric Coloratura Soprano who belts, with 20 years' performing and teaching experience and hundreds of satisfied students, ages 6 to 86. Many singers take "double" lessons with me in voice and piano, and use me as a co-writer for their originals. All lessons are digitally recorded and sent to you, to help you sing better -- faster! . And . . . I sing too -- anything and everything. In short, I practice what I preach! Certified as a Somatic VoiceWork Instructor, voice degrees from University of Maryland and University of Cincinnati College-Conservatory Of Music. Solid, supportive instruction and coaching that leads to fantastic results. Proud member of The SpeakEasy Cooperative since 2018 (a group of dynamic voice teachers focused on results).
Let's get started! eecasteel@me.com, 401-932-5589
Voice Type: Soprano
Music Styles Taught: Opera; Jazz; Folk; Gospel; Rock; Classical; Pop; Musical Theatre
Availability: I am available as a performer; I am currently accepting private students; I offer lessons in a group environment; I am available as a clinician or presenter; I accept students through a college or university program
Contact Information
Studio