Anne Marie Kenny
Style: Pop; Opera; Jazz; Folk; Classical; Musical Theatre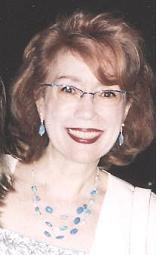 Title: Owner, Anne Marie Kenny's Vocal Performance Studio
Bio:
Anne-Marie Kenny is a singer who has had an international career and voice instructor with her own Vocal Performance Studio in Omaha, Nebraska. She enjoys working with singers of all levels and ages, from accomplished professionals to beginners. Her students have won first or second place at NATS competitions. Her vocal method is based on a traditional bel canto technique mixed with an individualized contemporary approach to meet the interests and goals of each student. Besides the American musical theater and classical repertoire, her specialties are in French, Italian, and Czech music, pronunciation and diction. Anne Marie also works with public speakers on the speaking voice. She uses similar performance principles and healthy vocal techniques to optimize the speaker's message.
Anne-Marie is also a write and has had articles and books published. As a singer, she continues to perform. For 20 years she lived in Europe, where she performed regularly at venues such as the Paris Ritz Hotel, the Monte Carlo Beach Regency, and Théatre de Cannes. In Prague she was invited at the request of President Vaclav Havel to perform at the famous Reduta Club. Anne-Marie worked for 30 years with Janine Reiss of Paris, France, one of the greatest vocal coaches of our time. She has also taken courses and/or master classes at the École Normale de Musique de Paris, the Juilliard School of Music in New York, and the Peabody Conservatory in Baltimore.
Anne-Marie is fluent in written and spoken French and has a working knowledge of Czech, Spanish and Italian. Feel free to contact Anne-Marie to arrange a free consultation.
Voice Type: Soprano
Music Styles Taught: Pop; Opera; Jazz; Folk; Classical; Musical Theatre
Availability: I am available as a performer; I am currently accepting private students
Contact Information
Studio