Mary Frances Katz
Style: Opera; Classical; Musical Theatre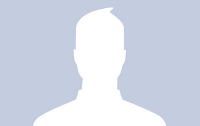 Bio:
Mary Frances Katz has been teaching voice since 1991. She works with youth and adults, beginner and advanced. She helps voice students develop a healthy, beautiful sound, proper placement and projection of the voice for singing and speaking. Her goal is to help singers gain fulfillment and joy while improving their art. Voice students of hers have won university voice scholarships and have been accepted into Allstate Chorus for High School in Georgia and other voice programs at the college level. She has taught in her home, and for Music Life Studio. She also teaches piano. She has taught piano for about 8 years. She studied piano privately for 10 years and had further study at Indiana University. She accompanies herself in her own vocal study and rehearsals for synagogue choir practice. She believes music should be fun and rewarding.
Students wishing to have any combination of piano, music theory and/or vocal development can receive a program of study that meets their individual needs. Mary Frances has performed with the Southeastern Savoyards Light Opera Company, the Atlanta Opera Chorus and Studio, the Atlanta Symphony Chorus, Marietta Theater in the Square, and Neighborhood Playhouse. She has sung title roles in Patience, Little Red Riding Hood and Hansel and Gretel. Other roles include Josephine in HMS Pinafore, the Princess in The Student Prince, and Connie in The 1940's Radio Hour. She has performed many roles with Capitol City Opera Company (CCOC) including Annina in The Saint of Bleecker Street, Bastienne in Mozart's Bastien and Bastienne, Nora in Vaughan Williams' Rider's to the Sea, and Gilda in Milton Granger's Talk Opera. She sang for many years in CCOC's school outreach program. She has sung many concerts for CCOC as well.
Mary Frances was a soloist in Handel's Messiah for Peachtree Presbyterian Church. She has worked as the soloist at The First Church of Christ Scientist in Roswell, Georgia and continues as a soloist at The Second Church of Christ Scientist in Sandy Springs, Georgia. She has occasionally directed the choir at Congregation Dor Tamid in Alpharetta, Georgia. She holds a bachelor's degree from Indiana University School of Music in both Voice and Theater. Mary Frances continues her education as a long time student of Elizabeth Colson of Atlanta, Georgia. She has attended Brevard Music Center, The Georgia State Opera Workshop and the American Institute of Musical Studies in Graz, Austria. While in Graz, Mary Frances was a finalist in the Meistersinger competition.
Voice Type: Soprano
Music Styles Taught: Opera; Classical; Musical Theatre
Availability: I am available as a performer; I am currently accepting private students
Contact Information
Studio