NATS 2023 Winter Workshop
Featured Presenters
Renee Namakau Ombaba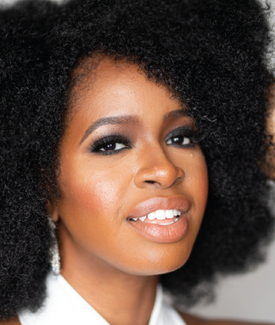 Renee Namakau Ombaba was raised in Jackson, Mississippi and moved to the DMV in 2015. Born to Zambian and Kenyan parents in Lowell, Massachusetts, she learned her love for music at an early age. She enjoyed banging on the piano while her mom cleaned their home church in Jackson, Mississippi. Noticing Renee Namakau's interest in music, Ms. Lewanika (Renee's mom) enrolled her 9-year-old daughter in piano lessons. By the age of 12, Renee Namakau began telling many of her friends that she was an opera singer. She often took on the persona of an opera diva. To fulfill her dream, she earned her Bachelors in Vocal Performance from Jackson State University in 2012. In 2014, she diversified her studies by earning her Master's in Southern Studies from the University of Mississippi.
Renee Namakau credits her mother for helping her embrace her identity. While in elementary school, Renee Namakau was teased for her African heritage. To lift Renee's spirits, Ms. Lewanika told stories about their royal lineage beginning with stories about her father Godwin A. Mbikusita Lewanika, King of Bartoseland. As Ms. Lewanika told Renee the family history, Renee began to embrace her status as a Princess of Barotseland.
In 2019, Renee Namakau founded Black Women in Opera (BWIO) to highlight the past and current achievements of Black women opera singers. BWIO seeks to be the premiere source of knowledge and news about Black opera divas. In the future, the organization will be instrumental in sponsoring the vocal education of high school seniors. She learned the value of strong female leadership in her home and her community at a young age. Her grandmother's and aunt's devotion to women's suffrage and political advancement in Zambia sparked her interest in women's empowerment. BWIO allows Renee Namakau to marry her love for music with her passion of uplifting women in this male-dominated field.
Learn more at reneenamakauombaba.com.
---
Karen Michaels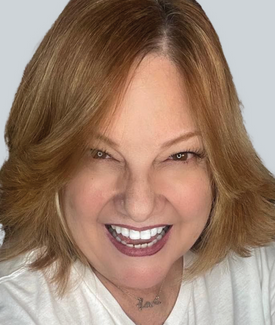 Karen Michaels has been singing, performing and playing piano since she was a small child. She auditioned and became a Young American, the internationally known performance group, and at the age of 13, the creative bug was cemented! She auditioned and became a Citrus Singer, known for both classical and popular music training and performances, and she was the first female in the history of Citrus College to hold the position of student conductor.
Michaels has performed all over the United States. She worked and lived in Nashville at Opryland and the Grand Ole Opry, lived in New York City, appeared in several off-Broadway shows, and traveled the United States to nearly every state in the national tour of "The Riverboat Ragtime Revue." She performs regularly in Las Vegas as a solo artist, is a member of the All-Star Desert Angels Gospel Choir, is a singing pianist, and a founding member of Dangerous Curves, the premier vocal jazz trio of Las Vegas. Michaels has a thriving voice and piano home studio and is a Vocal Power Associate (Elisabeth Howard). She is the director of Vocal Power Las Vegas and the Las Vegas Voice Teacher.
As an executive board member of the Nevada Arts Council from 2018 to 2021, Michaels is proud to have awarded more than 1 million dollars in funding to artists of all genres. Michaels is a tech-chick and lover of all things social media. She founded The Social Butterfly Group and her new podcast, "Your Creative GPS," to help voice teachers and creatives learn how to use social media to grow their businesses. She also has been a regular contributor on "The Full Voice" podcast.
Learn more about Michaels and The Social Butterfly Group.
---
Laurel Irene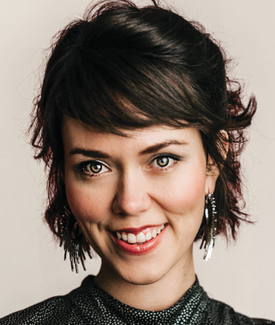 Laurel Irene is a Los Angeles-based "astounding...downright superhuman" (LA Times) vocal artist and voice researcher who specializes in bringing new compositional works to life with vocal repertoire ranging from Monteverdi to Mozart to the wacky, wild, and extreme sounds of the 21st century. With incredible vocal range, agile flexibility, and "resigned, compassionate, forbearing, affectionate, sympathetic, absolving" (LA Times) emotional connection that stretches from playful to unhinged in the span of a page, she draws on her expertise in vocal research to heighten unique timbres, textures, and vocal expressions.
As an avid voice educator and co-founder of the educational organization, VoiceScienceWorks and the N.E.O. Voice Festival, she gives voice workshops at conferences and collegiate settings across the United States and Europe including the Pan-American Vocology Association, American Choral Directors Association, Acoustical Society of America, Harvard University, York University, College of the Holy Cross, California Institute for the Arts, University of California Los Angeles, and Cornish College of the Arts.
She is an alumna of performance programs at the USC Thornton School of Music, New Music on the Point, Cortona New Music Sessions, Oregon State University, California State University L.A., and the Summer Vocology Institute.
Visit www.laurelirenesings.com for more information
---
David Harris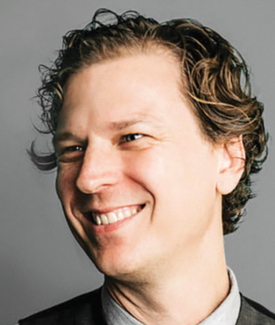 David Harris specializes in new music, American music, and the intricacies of communication in singing and conducting. Through innovation, performance, and research, David enlivens community through the power of music. Having been called the "Thomas Edison of vocal music" by those close to him, and "one of the most compelling conductors in America," his favorite accolade comes from a New Year's Eve Bostonian who casually offered that he "looks like the kind of guy who could wear suede in the rain and not get wet." An advocate of new music, Harris has premiered hundreds of pieces for vocal and instrumental ensembles, and for the theater. He shares his creative passion with the composers, performers and audiences who bring life to new work, guiding them in the unique discovery of self found in new composition. A composer/performer himself, Harris writes in varied styles, and enjoys exploring those elements that communicate most directly to people.  Recent compositions have included new approaches to illuminating harmonics (e.g. overtones) in vocal music, rhythmic and textural layering, structured improvisation, contrasting resonant strategies, and crisp simplicity.  Songwriting is a daily, and often jocular, practice, akin to his love of gardening (the unmatched joy of a fresh blackberry or tomato).  His love of new music invigorates his passion for music of other generations. By integrating historical practice, ornamentation, meaning, and emotional context into contemporary understanding he opens doors into historic music, inviting it off of the museum shelf and into fresh existence. Harris has created or revitalized over a dozen ensembles in his career, often through important collaboration with others.  Career highlights of these ensembles include the Mostly Baroque Players, Jubilate, Triad, C3LA, the Young Men's Ensemble of the Brooklyn Youth Chorus, the choirs at College of the Holy Cross, The Columbia University Glee Club, The Brearley Singers and Chamber Orchestra, The LidaBros barbershop quartet, Laude, the Commonwealth Community Chorus, and the Cathedral Choir at First Congregational Church of Los Angeles, which is one of the coolest collections of people to work with in one awe-inspiring place. Living in Los Angeles, Harris is the co-founder and director of VoiceScienceWorks and one of the principal authors of the website and of various publications. Together with his partner, Laurel Irene, he helps vocalists learn to translate difficult voice science into immediately applicable tools. Voice science, though, is much more of a personal pursuit, and includes daily tinkering and expanding vocal opportunities in measured steps. He performs in many styles, has command of varied extended vocal techniques, and loves making crazy sounds and fluidly crossing voice parts in ensembles depending on where the need lies.  This has led to regular opportunities to sing and teach others around the world how miraculous their voices are, and how their mental and physical capacity are only limited by their habits and beliefs.  Through games, experiences, and presentations based in neuroscience and voice research, he helps people realize the life-changing possibilities of voice. Harris is thankful to Joan Catoni-Conlon and Larry Kaptein (University of Colorado), Dennis Shrock (University of Oklahoma), Sandra Willets, Granville Oldham, and Shaun Amos (University of Alabama), and Ingo Titze (National Center for Voice and Speech) for their mentorship, and to all of the musicians and collaborators that make up his essential community for their love and guidance. Perhaps the most interesting part of his life, however, is his engagement to the unstoppable force of Laurel Irene. Visit drdavidharrismusic.org for more information.
---
Jon Skidmore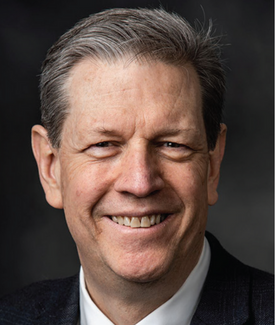 For decades Dr. Jon Skidmore, Psy.D., has been helping performers from around the world find freedom on stage and in life. He is a licensed psychologist, performance coach, singer, educator, researcher and author. He believes that the brain is a peak performance tool and that the path to peak performance starts between the ears, not in the practice room. His goal is to help performers develop their mental skills so they can confidently and freely share their gifts, tell their stories and sing their songs.
In March 2020, he co-authored "Conquer Anxiety: How to overcome anxiety and optimize your performance." He has taught the "Psychology of Music Performance" at the Brigham Young University School of Music for more than 30 years. He practices at Utah Valley Psychology in Orem, Utah.
He has been married to his beautiful wife Kathy for 38 years. He has four children and 10 grandchildren. He enjoys outdoor activities such as cross-country skiing, canyoneering, and hiking. He loves great theater and great music. He can often be found meditating and playing his Native American flute while enjoying the red rock of Southern Utah.
Learn more at jonskidmore.com.
---
Michelle Markwart Deveaux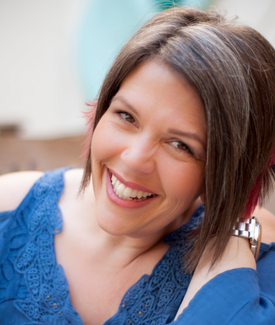 Michelle Markwart Deveaux is the CEO of FaithCultureKiss Studios and founder of The SpeakEasy Cooperative. When she's not teaching singers, actors, podcasters, and influencers to use their voice to change the world, Markwart Deveaux revels in the nitty-gritty of entrepreneurship, business shenanigans, and personal development. She's been featured on podcasts such as "What Works," "Rebel Therapist," "The Women's Advocate," "Dr. Dan's Voice Essentials," "Vocal Fri," "The Naked Vocalist," and "The Full Voice." A frequent speaker and workshop leader, Markwart Deveaux has led seminars for NATS, University of Utah, New England Conservatory, The What Works Network, and Expand Online. She earned her bachelor's degree in music from Patten University and her master's degree in worship, theology, and the arts from Fuller Theological Seminary. She cut her formal education teeth at University of Northern Colorado in musical theatre and vocal performance. Based in Rancho Cordova, California, Markwart Deveaux and her husband are raising their two amazing kiddos to be deep thinkers and strong leaders through careful study of The Fugees, Star Trek, and the Marvel Cinematic Universe (MCU).
Learn more at thespeakeasycooperative.com.