Notable NMTC Alumni

Learn more about these talented NATS National Musical Theatre Competition alums from over the years. The finalists have gone on to be in major Broadway productions, including Aladdin, Dear Evan Hansen, On Your Feet, Bad Cinderella, Phantom of the Opera, Hello, Dolly!, Carousel and many more. 
---
Linedy Genao
The Confidence to Try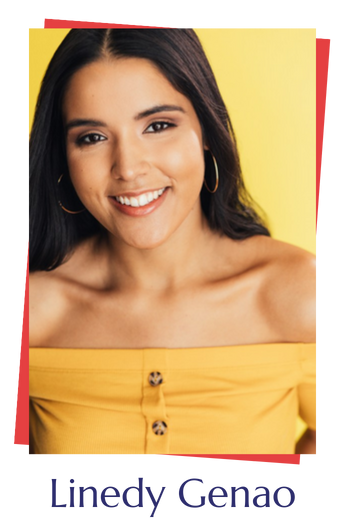 Linedy Genao was working in the banking industry when her voice teacher encouraged her to enter the NATS National Musical Theatre Competition.
"As an 18-year-old in high school, I wanted to pursue musical theatre professionally, but I thought I wasn't good enough, kind of being a little Negative Nancy and also intimidated and nervous," she recalled.
She decided to apply to three collegiate musical theatre programs, and thought if she did not get in, she would see that as a sign that it wasn't meant to be. She did not get in.
But she made it her mission to keep her art alive in her life.
"I joined a community chorus, I did musical theatre in my community, and I took voice lessons," she said.
Then she entered the very first NATS National Musical Theatre Competition, and she made it to the national finals. But she couldn't afford to travel to Orlando where the finals were to be held.
"I put together my first ever solo recital as a fundraiser. Everyone came together, my entire community, and helped me get to the Competition, so it meant a lot just to get that far. I'm starting to cry just telling you about it now!"
She finished third. It was a turning point.
"That NATS competition was the first big production I had been a part of. Knowing that my heart was aching for performing, this music theatre competition opened my eyes and helped me realize that there was so much more that I could do."
The confidence she earned at the NATS Competition gave her the courage to answer an open casting call for "On Your Feet."
"I took a selfie on my iPhone 4 and printed it out at Walgreens," she laughed. "I only had theatre experience from high school, from my community theatre, and from the musical theatre competition at NATS. I just went in and left my heart on the floor."
She got a call back.
"I became part of the original Broadway cast, originating my own role, and understudying the role of Gloria Estephan. I went on as Gloria on Broadway 70 times. It was what I had dreamt of my entire life."
"The NATS competition is when I started to value myself. That was when I knew there was something out there for me."
Linedy will be returning to Broadway this spring originating the lead role in the new Andrew Lloyd Webber musical, "Bad Cinderella." She recently completed a run with the Broadway cast of "Dear Evan Hansen" and is now reprising the title role of Gloria Estefan in "On Your Feet" at Paper Mill Playhouse.
---
Michael Maliakel
The Transition to Musical Theatre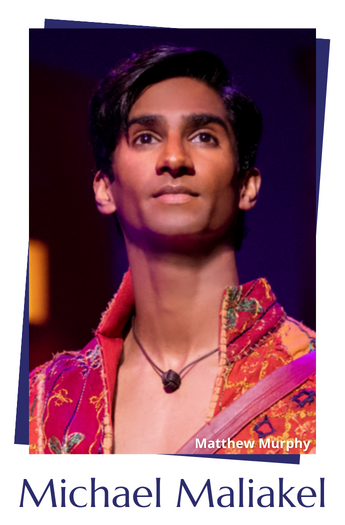 Before he was Michael Maliakel staring on Broadway in the title role in "Aladdin," he was Michael Maliakel, winner of the 2014 National Musical Theatre Competition. Maliakel's journey to Broadway, however, was not a direct one. The NMTC was one of the turning points.
"I was a choir kid growing up," he said. "Classical Western music was my bread and butter for years and years."
It wasn't that musical theatre was completely absent from his life. He did participate in his high school musicals.
"I fell into it more socially than anything else," he said. "All my choir friends were doing shows and I wanted to hang out with them, so I said I guess I'll go do theatre."
He enjoyed it, but at the time he didn't consider musical theatre a career option. He ended up at Georgetown University as an undeclared liberal arts major. But his passion for music would not be denied.
"Every free minute was about music," he said. So, after two years he transferred to Peabody Institute at Johns Hopkins University to study classical voice. His teacher was NATS member Stanley Cornett.
"I figured what better way to develop as a performer than to make sure my technique and my groundwork as a vocalist were solid," he said. "I am so grateful for that because I rely on that technique every day."
Dr. Cornett recognized Michael's interest and ability in musical theatre and recommended a brand new NATS program, the National Musical Theatre Competition.
"I entered that first year and didn't make it to the finals," he reports. "I was this classically trained baritone from the conservatory world who had an itch to explore theatrical music. The feedback I got from the judges was that I was singing with too much vibrato at certain times, all the typical stuff that classical singers who try to cross over get."
He absorbed the advice and went home to work on his craft. He started auditioning in New York, and at first got much of the same advice he had received at NMTC.
"I learned early on when I was auditioning in New York that if people can tell 'oh, that's a classically trained voice trying to sing a pop score,' that isn't necessarily a good thing."
One turning point for Maliakel came with his second time entering the National Musical Theatre Competition. It was 2014, and this time he won.
"That's what really shifted my trajectory firmly toward musical theatre. You prepare seven songs that show range and variety. It's your book, right. The competition gives you a goal to make sure that this particular set of songs that you're hoping will represent you when you are in front of casting directors in New York, that that set of songs is polished and ready to go. What a great way to motivate you to get all that together. Certainly, being able to win and the financial support was huge as well, but to prove to myself that I could focus my skills onto this varied song set, and those are songs that I ended up using in my early auditions in New York."
As Michael's skills grew to match his talent, his career progressed as well. He was cast in a review of the Songs of Maury Yeston at the Triad Theatre where he was discovered by his agents. Then came an opportunity to tour with Phantom of the Opera.
"What was nice about the Phantom tour was that the type of music and the skillset they are looking for tends to attract a lot of classically trained folks. I came into this long-running show with an iconic history and was able to pick the brains of a lot of folks who came from the classical music world, some with DMAs in voice, and get a little bit of insight into how they were navigating the theatre world which operates on a different set of rules."
Then came the career interruption of the pandemic. But as Broadway began to move back to live performances, auditions were announced to recast the leads in Aladdin. Maliakel won the job.
"It has been a year, an amazing year. I have learned so much about myself and the business," he said. "They asked me to stay on for another year which I am grateful for."
"Being in a show that is very much poppy musical theatre, Alan Menken, a Disney score, living in that world has made me realize that it is just as technically challenging. It's got its own set of idiomatic rules, and the folks that do that well are masters of their craft in the same way as someone who sings Tosca for a living."
---
Lauren Carr
The NATS Family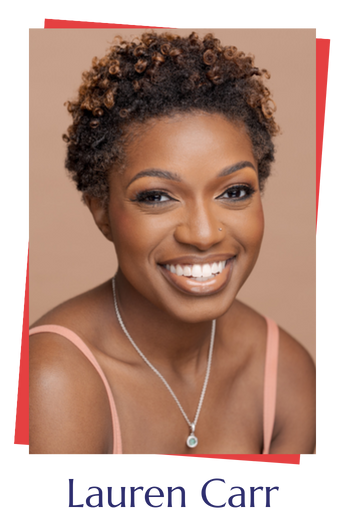 Lauren Carr is making her Broadway debut this spring in the new musical "New York, New York." As the winner of the 2020 National Musical Theatre Competition, hers is a story of patience and perseverance through the challenges of the pandemic.
Carr's wait for her break was stressful, but she had a strong support system. Her family, her mentor and teacher, and the National Association of Teachers of Singing.
"What I loved about NATS, even during that time they kept checking up on me," Carr said. "It has always been that part that has kept pushing me like, okay, I can do this. I need to still try because the support system has always been there."
Carr has a long history with NATS beginning with competing in the National Student Auditions that have been a part of the organization since 1952.
"My college voice teacher, now my mentor, Jennifer Mather, introduced me to NATS," Carr explained. "She was like, 'You need to do this competition.'"
In her senior year she won her category, so Mather next guided her to the National Musical Theatre Competition. And there she won again.
"I have always loved NATS because they have always showed up for me," Carr said. "During the competition, I felt so much support. There were times I wouldn't even feel nervous because NATS was like a family to me."
The best was yet to come. After the finals, one of the judges, an agent, contacted Carr about representing her. The pandemic put everything on hold, and after the pandemic the agency wasn't taking on any more clients. However, her new friend connected her with other agencies, and she signed with The Mine Agency.
"It's how NATS set up a support system, even people who connect with NATS through the competition and then I connected with them, and they connected me to my agency," Carr added. "I was one of the kids who didn't have a showcase at their school, but I think because of NATS, because of their connections, that's what started me off."
Would Carr recommend the National Musical Theatre Competition to other emerging actors?
"Absolutely."
"I did not grow up with a lot of money," Carr added. "I was really close to not being able to go. But Professor Mather and my mom started working together, and she was one of those people that was like, 'Whatever we have to do to get you there.'"
At the time Carr did not realize the impact NMTC would have.
"I met other performers I'm still cool with," she said. "We started building a connection with each other, and so the competition helped me connect with other artists and that added to this family support system that can watch over me and see me grow in my career."
A career that this spring her family will see from the seats of a Broadway theatre.