What's New > Announcing the 2022-23 Mentoring Program for Composers
posted on 9:00 AM, October 18, 2022
NATS welcomes 10 mentees to its 2022-23 Mentoring Program for Composers.
The National Association of Teachers of Singing (NATS) is pleased to announce that 10 composers have been chosen to participate in the third class of the NATS Mentoring Program for Composers.
This unique mentoring opportunity for emerging and early-career art song composers aims to promote and encourage the composition and performance of new works.
Composers of vocal music, especially art song and opera, were encouraged to apply. NATS pairs each mentee composer with a mentor for approximately eight months (mid-October 2022 through June 1, 2023). The mentoring involves one-to-one online contact about once a month.
Vocal composers and NATS members Tom Cipullo and Lori Laitman oversee the program, and they also both offer guidance as program mentors.
"The high number of applicants again this year is a wonderful indication that interest in composing for the voice is alive and well," Laitman said. "The 10 mentees selected all have unique styles, but all responded inventively to their texts, creating music of beauty, drama, and humor. I can't wait to hear their new works and follow their careers."
The 2022-23 mentee and mentor pairs are:
Depending on schedules and specific interests, the mentors may critique short works, give general counsel about writing for voice, offer advice about resources, point the mentees toward appropriate performers and presenters, give information about recording and publishing opportunities, and just generally be a sounding board for any questions the mentees might have.
As a special feature of the program, the Cincinnati Song Initiative commissions and premieres a song from each of the composer mentees. These have been presented in the "Let It Be New" concert events for the past two years. Past mentees also have had the opportunity again to present their works as part of NATS events at the chapter, region or national level.
NATS also is accepting entries for its annual Art Song Composition Award with a deadline of December 1, which awards more than $3,000 in prizes to the selected composers.
---
About the 2022-23 class of mentees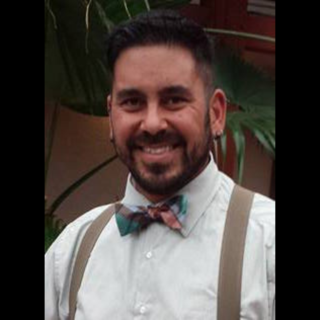 Stephen Bachicha
Houston, Texas
Stephen Bachicha is a composer most interested in blending the beauty and fun in both listening to and performing music. He has had solo as well as ensemble works performed throughout the United States and in parts of Europe. His works have been noted to be "...a thoroughly entertaining bumptious phantasmagoria of American sass...", and are often inspired by visual art and sometimes humorous ideas. His Cello Concerto, Atlas non-finito, inspired by the unfinished sculptures of Michelangelo, was premiered by the Houston Civic Symphony and cellist Norman Fischer. His orchestral work "Allusions, Illusions & Delusions" was selected as the winner of the 2014 Marilyn K. Glick Young Composers Competition by the Indianapolis Symphony Orchestra. Bachicha holds degrees both in music composition and restaurant management/culinary arts from Syracuse University, where he studied with Nic Scherzinger and Daniel Godfrey. At University of Nevada, Las Vegas, he studied composition from Virko Baley and Jorge Grossman and conducting from Taras Krysa and David Weiller. He received his doctorate from Rice University studying primarily with Art Gottschalk and Kurt Stallman. In addition to his compositional activities, Bachicha enjoys spending time with his wife, Liz, and two little dudes, Peter and Owen.
Bachicha is paired with mentor Stephen Eddins.
---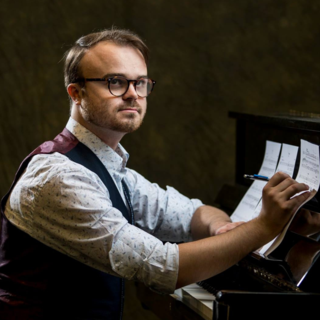 Spicer Carr
Philadelphia, Pennsylvania
Spicer W. Carr (he/him) is a New York City-based composer-lyricist, specializing in opera, musical theater, and theatre for young audiences. As a queer, autistic writer, Spicer seeks out similarly underrepresented voices and uses his unique perspective to help explore their stories. Current projects include: The Four Lost Santas, a comic Christmas opera about performers making it work during the holidays (commissioned by Opera Orlando), The Rocking Boy, a semi-autobiographical children's musical about growing up with autism and learning to connect and accept others for "all of you;" and Chance the Snapper, a coming of age musical based on the events surrounding the infamous 2019 Humboldt Park Lagoon gator. Spicer's vocal catalogue includes song cycles (Dreams, U Up?), musicals (Downpour), operas (Sabbath and Demon), and operettas (Jack and the Beanstalk). His instrumental work includes pieces for piano (Of no Concern), big band (Lunch Rush), and a violin concerto (Daydreams). Spicer's work has been developed and performed by The TYE Center, Utah Valley University Chamber Symphony, Utah Valley University Jazz Orchestra, Secondary Players, MusiCoLab, St. Mary's Episcopal Church, Temple University Theater, The Purple Crayon Players, Really Spicy Opera, and Opera Praktikos. Spicer is a graduate of Temple University, where he participated in the inaugural MFA cohort for musical theatre collaboration. Spicer is a proud member of the Dramatist Guild.
Carr is paired with mentor Tom Cipullo.
---
Hans Bridger Heruth
Liberty, Missouri
Hans Bridger Heruth (b. 1997) is a composer whose music has been described as "impressively stylish" (The American Prize), and for having an "invigorating richness" (KC Metropolis). He studied composition at the University of Missouri. His principal teachers included Stefan Freund, W. Thomas McKenney, and Ian David Coleman. In addition, he is a conductor, pianist, singer, and violinist. His works have been performed by many ensembles, most notably the LA Gay Men's Chorus, the Midwest Chamber Ensemble, KC Vitas Chamber Choir, Vox Nova, the Show-Me Opera Program, Heartland Men's Chorus, Festival Singers of Florida, University Singers of the University of Missouri, Deviant Septet, and many All-State Choirs. In addition to these ensembles, renowned solo musicians, including tenor Steven Tharp, pianist Paola Savvidou, pianist Peter Henderson, and violinist Eva Szekely have performed Heruth's works. Recent projects include "Wytchkraft" for the St. Louis Symphony, and upcoming productions of his chamber opera "A Certain Madness." He resides in Kansas City where he maintains an active schedule as a collaborative pianist and vocal coach.
Heruth is paired with mentor Lori Laitman.
---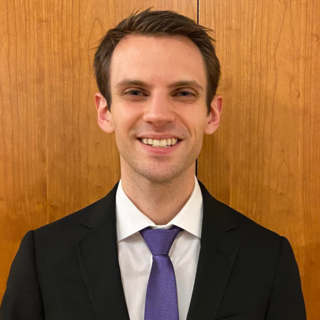 Jordan Knapp
Columbia, South Carolina
Pianist and composer Jordan Knapp received his bachelor's and master's degrees in piano performance from Georgia Southern University. During his study, he received third prize in the 2019 Pro-Mozart Society of Atlanta Scholarship Competition and has previously performed as a recitalist around Atlanta. He is currently a candidate for a doctorate in piano performance at the University of South Carolina, where he also works as a graduate assistant, an instructor in music theory and aural skills, and a collaborative pianist. As a performer, Knapp enjoys studying varied repertoire, with a special fondness for the works of Beethoven and Ravel as well as contemporary music. As a composer and lyricist, he has written pieces for a variety of performers and instruments. His song cycle "Three Poems for Voice and Piano Quartet," written for vocalist Brittany Martin with original lyrics, sparked the formation of Seven Alarm Clocks, a new music ensemble. His most recent piece is a piano quartet in four movements written for Seven Alarm Clocks.
Knapp is paired with mentor Steven Mark Kohn.
---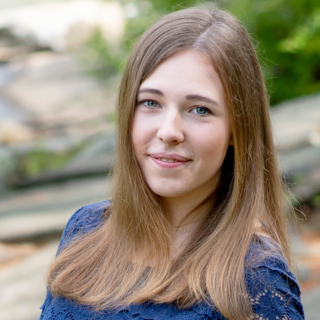 Mikeila McQueston
Knoxville, Tennessee
Recently named one of the National Opera Association's Dominick Argento Fellows in Opera Composition, American composer and soprano Mikeila McQueston delights in storytelling and the capacity of the human voice. Her work has been performed throughout the United States including at Carnegie Hall, the TUTTI Festival, the Nief-Norf Summer Festival, and others. McQueston has been praised for her "most effective" compositions filled with "thought provoking dichotomies" (NY Concert Review; American Prize). In addition to placing second in the American Prize for Composition in 2021, she has won call-for-scores by the Constantinides New Music Ensemble and the Louisiana State University Symphonic Winds. Her choral piece "I will bless you" from Dear World is published through Hal Leonard. McQueston is also an active performer and recently sang the role of Susanna in Le nozze di Figaro with FIO Italia in Urbania, Italy. Other credits from the 2021-22 season include Pamina in Die Zauberflöte and Adele cover in Die Fledermaus. McQueston is a member of the Knoxville Opera Studio and is currently pursuing master's degrees in composition and voice at the University of Tennessee.
McQueston is paired with mentor Tom Cipullo.
---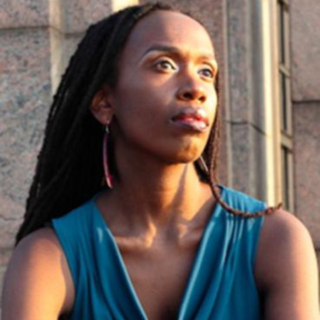 Nailah Nombeko
New York, New York
Nailah Nombeko is a native New Yorker. Her music has been performed all over the U.S. in venues such as Symphony Space, Columbia University, the University of Kansas, National Sawdust and the Portland Opera. Internationally her music was performed in the Netherlands with soprano Marijke Groenendaal and in England at the Royal Northern College of Music. Nombeko is primarily an art song composer receiving commissions from Sparks and Wiry Cries to write for international opera star Karen Slack, mezzo-soprano Kara Dugan for WQXR's "In a New York Minute" in 2021, soprano Jennifer Sgroe for Project 2020 which premiered in March 2022. The theme of Sgroe's commissions was to highlight the racial injustice in America that was underscored by the murder of George Floyd and the isolation that we all felt as a society during COVID. Nombeko's most large-scale work was a short opera entitled "Sunder" that was premiered at the University of Maryland and the Annapolis Opera. This performance was a new work reading with the Maryland Opera Studio. In addition to receiving art song and opera commissions, she was commissioned to write a string quartet for the ETHEL Quartet, Ex-Aequo's "Changing the Canon" initiative, and most recently for renowned oboist Jared Hauser (2021) with Intersection Music in Nashville, Tennessee. Nombeko is a member of the African American Art Song Alliance, Vox Novus and the New York Women Composers. Her song "Nobody Knows" is published by E.C. Schirmer. Nombeko's music will be included on a new album by soprano Emily Albrink set to be released in the near future.
Nombeko is paired with mentor Kurt Erickson.
---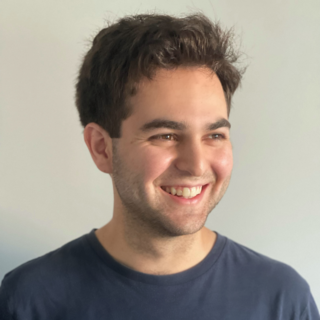 Kian Ravaei
Bloomington, Indiana
Composer Kian Ravaei's eclectic interests have only multiplied since his adolescent years, which he spent playing jazz, producing electronic dance music, and singing in a rock band … when he was supposed to be practicing piano sonatas. In the years since, his music has been performed by sought-after artists such as guitarist Eliot Fisk and violinist Bella Hristova, and commissioned by notable organizations including the Canadian Music Centre and Copland House. Just days into the COVID-19 lockdown, Ravaei began a daily ritual of playing a Bach chorale and composing an original chorale. What started as a repetitive practice to ground himself during a period of emotional turbulence blossomed into an artistic reawakening. Over the course of one year and 365 chorales, Ravaei cultivated a deeply personal musical language, rooted in the same centuries-long tradition that informed countless composers from Beethoven to Bernstein. As of the 2022/23 season, Ravaei is composing an extended work for string quartet, commissioned by Chamber Music Northwest, the Seattle Chamber Music Festival, and the Great Lakes Chamber Music Festival. He studied at University of California, Los Angeles under Richard Danielpour, and he is now completing his master's studies at the Indiana University Jacobs School of Music.
Ravaei is paired with mentor Richard Pearson Thomas.
---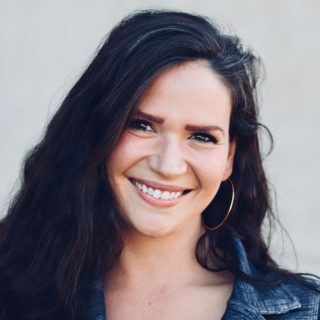 Emily Sullivan
Davis, California
Emily Joy Sullivan (b. 1987) writes music animated by the spirit of song, dance, and storytelling, grounded in a deep respect for vernacular traditions and their communicative potential. Her works have been performed nationally and internationally. She holds a master's degree in music theory and composition from SUNY Fredonia and a bachelor's degree in music from Amherst College, where her feminist musicology thesis was "Envoicing Eve: Femmes Fatales in Carmen, Salome, and Lulu." She also holds a master's degree in early childhood and childhood general education, and she has continued to shape a progressive, constructivist educational philosophy after more than 10 years of teaching. Sullivan is currently a doctoral candidate at UC Davis, where she is pursuing a PhD in theory and composition. Her current research includes emotional prosody, the "confessional" singer-songwriter, groove, and methodologies for analyzing popular song. She is especially passionate about writing for the voice — be it lyrical art song, community-focused choral works, avant-garde pop songs, or a musical drama retelling fairytales from the heroines' points of view. In her instrumental compositions, she strives to merge lyrical and groovy impulses with formal and conceptual experimentation, and her work often explores depth psychology and the hero(ine)'s journey.
Sullivan is paired with mentor Nkeiru Okoye.
---
SiHyun Uhm is a composer, pianist, and multimedia producer currently based in New York and South Korea. Her works have been commissioned by the U.S. Air Force Academy Band, YAMAHA, Rice University (Sviatoslav Richter Fund), Columbia Digital Audio Festival, Five by Five Ensemble, Josun Palace Hotel Pilates Series, and Enhakē Ensemble. She is a Composer Fellow with American Composers Orchestra, Really Spicy Opera, Nashville Symphony Composer Lab, Universal Artists Festival, Daegu MBC Orchestra, Intimacy of Creativity, Red Note Workshop, and she has received prizes from "The President's Own" United States Marine Band, Luna Nova, JMI, Korean Wind Ensemble, Pyeong Chang Olympic Celebration, Howard Hanson Orchestral Prize, Louis Lane Prize, Leopold Auer, Future Symphony, NY Composers' Circle, Next Notes, National YoungArts, Golden Key Festival, Avalon, and Music Teachers National Association. She is currently attending The Juilliard School studying with Robert Beaser. She graduated from the Eastman School of Music in New York and the Walnut Hill School for the Arts in Massachusetts.
Uhm is paired with mentor Nkeiru Okoye.
---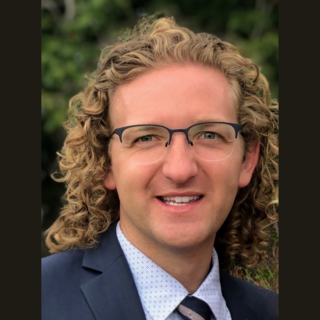 Tyler Weakland
Windsor, New Jersey
Praised for his 'verve and adroit collaborative piano playing' by the Charleston City Paper, Tyler Weakland is a pianist, conductor, composer, arranger, and vocal coach. He is an adjunct faculty member at Westminster Choir College of Rider University where he assists with the Westminster Symphonic Choir, Westminster Choir, and Master Singers. He also accompanies voice students at The College of New Jersey (TCNJ) and is a member of the artistic staff at Westrick Music Academy where he works with the Princeton Boychoir and Girlchoir. He received his bachelor's degree in sacred music with concentrations in piano and voice from Westminster Choir College, where he studied with Steve Pilkington, J.J. Penna, Ingrid Clarfield, and Kathy Price. An experienced collaborative pianist, Weakland has worked extensively with the choirs of WCC, and he has become a consistently sought-after accompanist for local public and private school choral concerts. As a composer, he has a large portfolio of art songs, hymn arrangements, handbell music, choral works, and choral arrangements. Recent conducting and orchestrating credits include a Disney TV pilot for Hulu. Weakland currently serves as assistant music director and handbell choir director at Christ Church United Methodist on 60th and Park Avenue in New York City.
Weakland is paired with mentor Lori Laitman.