What's New > Hall Johnson Spirituals Competition winners will attend Bay View Music Festival
posted on 2:09 PM, January 23, 2018
American Spiritual Ensemble adds a third prize for a full tuition grant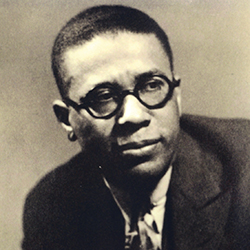 Hall Johnson, American conductor, composer and arranger
Updated Feb. 6, 2018
Every other year as part of the NATS National Conference, the Hall Johnson Spirituals Competition encourages high excellence in the performance of the classically-arranged Spiritual, one of America's unique contributions to world culture.
Sponsored by the Hall Johnson Collection at Rowan University, the competition offers cash prizes for best performance of a Hall Johnson Spiritual. Two winners will also receive full tuition grants for the American Spirituals Intensive program at the Bay View Music Festival in northern Michigan. NATS is pleased to announce that a third prize to attend the Intensive will be provided by the American Spiritual Ensemble.
The American Spirituals Intensive is a seven-day program (Aug. 9-17, 2018) to study and perform repertoire from the American negro spiritual genre. The intensive residency is led by Dr. Everett McCorvey, Director of The American Spiritual Ensemble, Director of Opera at University of Kentucky, and Artistic Director of the National Chorale of New York. Highlights include coachings and preparation with Dr. McCorvey, rehearsals and performances of a concert focused on the American Negro Spiritual, and community outreach performances.
The Hall Johnson Spirituals Competition is currently underway as part of annual student auditions in NATS chapters and regions across the country. Those who place in their respective regions will advance to the national level, which will be held in conjunction with the NATS National Student Auditions on June 22 and 24 during the 55th NATS National Conference in Las Vegas, Nevada.
A great opportunity and experience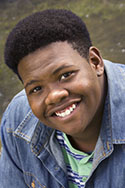 "The summer of 2016 I was blessed to advance to the national semi-final round of the Hall Johnson Competition. I had the honor of participating in the first biennial Hall Johnson Competition. After placing in the final three I was awarded a scholarship to the Bay View Music Festival for their American Negro Spiritual Intensive. For me the week-long intensive was full singing, performing, and growth. I was only a sophomore in undergrad, but I was surrounded by artists of all ages who had a passion for telling the story of those before us. I enjoyed myself so much that I applied to return for the next summer. This past summer I was amazed all over again by the beautiful, and sometimes challenging, chamber and solo repertoire that Dr. Everett McCorvey, the program's instructor, had picked out for our week of studying. Bay View is so beautiful during that time of year, and the community truly looks forward to this week of performances."
– Stephan Wilson
Third place, 2016 Hall Johnson Spirituals Competition
Semifinalist, 2018 NATS National Music Theater Competition