What's New > Linda Snyder endows prize for the National Musical Theatre Competition
posted on 11:11 AM, August 1, 2023
The accolade and substantial cash award will go to the second prize winner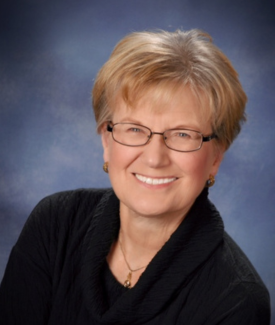 Linda J. Snyder
Past President of the National Association of Teachers of Singing (NATS) and esteemed Professor Emerita from the University of Dayton, Dr. Linda J. Snyder, has bestowed a permanent honor upon the NATS National Musical Theatre Competition by naming the Linda J. Snyder Prize.
Recognized as the premier vocal solo competition for emerging musical theatre professionals, the National Musical Theatre Competition (NMTC) will now feature the prestigious Linda J. Snyder Prize. This accolade, accompanied by a substantial cash award, will be presented to the second prize winner during the gala finalist concert.
Snyder, who served as NATS president from 2016 to 2018 and currently holds the position of association historian, has made indelible contributions to the field of vocal performance. At the University of Dayton, she taught voice, lyric theatre and related courses and served as chair of the department of music and as associate dean in the college of arts and sciences. Prior faculty positions included Illinois Wesleyan University, New York University, and Interlochen Center for the Arts (Michigan). She holds master's and doctoral degrees in vocal performance and literature from the University of Illinois and a bachelor's degree in music education from Miami University (Ohio).
As a soprano soloist, Snyder has graced stages throughout the United States and Western Europe, captivating audiences with performances in recitals, oratorio, as well as opera and musical theatre productions. Her solo recordings, "Nocturnes: 20th Century Music for Voice, Horn, and Piano" and "Praise and Joy: Sacred Song Favorites," have garnered critical acclaim.
Snyder has nurtured a generation of accomplished vocalists, with her students performing on Broadway, in professional opera, and in regional theatres. Her work as a musical director/conductor, stage director/producer, and coach-accompanist includes nearly 50 productions on university, professional, and community stages. She continues her research interests in the area of women composers on Broadway, a topic she has presented nationally and internationally for NATS, National Opera Association, and the College Music Society.
The Linda J. Snyder Prize stands as a testament to her influence on the musical theatre landscape, and it is a tribute to her remarkable contributions as a performer, educator, and leader within NATS.
---
Learn more about the National Musical Theatre Competition and the NMTC Gala Finals.